Promotion of Vocational Skills & Livelihoods
Over the years, we have organised skill development courses in computers and tailoring in Ratnagiri and Masar, empowering more than 500 women, thereby giving them a means of financial independence. We have collaborated on various initiatives with partner organisations to train women and youth in multiple trades.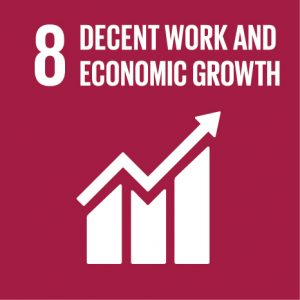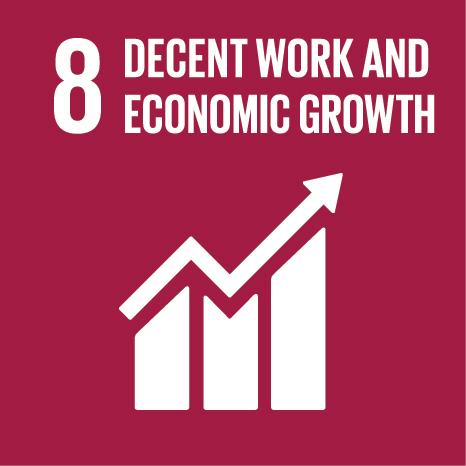 An agreement to support entrepreneurship among rural women in Pune
(Backed by Finolex Industries, Supported by Science and Technology Park, Pune)
Becoming an entrepreneur is hard, especially when you're a woman in a rural setting. So we decided to empower rural women in collaboration with the Science and Technology Park, Pune, to skill them in dairy farming, dairy distillery and making dairy products.
The project – Skilling and Income Generation through Small Scale Dairy Product Manufacturing Unit for Women Micro-Entrepreneurs and Dairy Farmers – will empower the members of Adarsh Mahila Bachat Gat in Panwadi as also other dairy farmers with the skills required to set up a dairy processing unit on a small scale.
These skills will enable them to provide untouched cow's milk from the most advanced dairy. This pure cow's milk will be delivered straight from the farm, within 12 hours of milking, to Pune.
On Oct 31st, 2022, Dr Rajendra Jagdale, Director, Science and Technology Park, Pune, signed an agreement in the presence of Team MMF and the villagers of Panwadi.
Industrial Visit for students from ITI Girls College, Aundh, Pune to Finolex Industries Plant at Urse, Pune
(Backed by Finolex Industries)
As students of vocational courses, young people need to watch professionals at work and interact with them to fully understand what a particular vocation entails.
In continuation of our support to the plumbing course students from ITI Girls College, Aundh, Pune, we had organised an industrial visit to the Finolex Industries Plant at Urse on September 22nd, 2022. The objective was to provide the students with an insight into the internal processes of the company, and to enhance interpersonal skills and communication techniques. A total of 28 girls and 2 faculty members visited the plant.
Mr Sanjay Arote, Mr Medge and Mr Chandrakant Chigate from Finolex Industries Limited facilitated the students in this tour and took them through all the processes. The students interacted with the quality assurance team, and with Mr Kishor Waikar and Mr Chunnilal Parvani. The teachers and students from ITI Aundh were delighted with these interactions and expressed their heartfelt gratitude to us for this visit.
Acknowledging the efforts of armed forces, law and order officials and frontline workers on Raksha Bandhan
(Backed by Finolex Industries)
Celebrating unity and affection, Raksha Bandhan has been observed for many years now by Indians across the world as a means to express their emotions more than a ritual or tradition. On the occasion this year, FIL and MMF jointly decided to appreciate the services of law-and-order officials like soldiers, and policemen, apart from other communities like front-line workers and students.
The speciality this year were the Rakhis made by our project beneficiaries which included children with Cerebral Palsy and Thalassemia, rural women who are associated with the Finolex Skilling Centres in Ratnagiri, Maharashtra and Masar, Gujarat, inmates at the Mental Hospital in Pune, and our students at the Mukul Madhav Vidyalaya in Ratnagiri. Locations, where the rakhis were sent to the armed forces, included Rajasthan, Leh-Ladakh and Siachen along with the Coast Guard office and Police Station in Ratnagiri. Other locations included the Paraplegic Rehabilitation Centre in Pune, 7 different schools in Masar Gujarat and the Remand Home in Ratnagiri.
With over three thousand such Rakhis distributed, we also organised an event at the Military Station in Aundh, Pune where differently-abled children from our beneficiary projects along with our team members tied Rakhis for the armed forces personnel.
Ongoing initiative for empowering widows
(Backed by Finolex Industries)
Over the last few years, we have been focusing on multiple initiatives for empowering widows to create economic stability. Recently, we added more beneficiaries through two initiatives we helped them to connect with to build financial independence and ensure they live a life of dignity.
On 23rd July, as part of the initiative to support two widowed women who were identified, with the support of Mr. Vinayak Deokar of Mahatma Gandhi School, we helped connect them with ECHS (Ex-Servicemen Contributory Health Service) required a canteen to be set up. On hearing the request, the ECHS team was happy to meet and connect with the ladies and offered them a space to set up a stall within their premises for tea, coffee, and snacks.
The ECHS scheme aims to provide allopathic and medical care to ex-servicemen pensioners and their dependents through a network of Polyclinics, Medical Facilities, Government Hospitals, and empanelled private hospitals (approved by the Government). Some of the initiatives through which we have aided ECHS (Ex-servicemen Contributory Health Scheme) Lohegaon, Pune in the past include providing physiotherapy equipment, air conditioners, refrigerators for medicine storage and blood analysers in 2018 and meeting the sanitation and hygiene essentials during the pandemic.
We also assisted in connecting these women with the Yerawada Mental Hospital, where we had donated a machine to make paper plates three years ago. These paper plates will be procured by us with the support of FIL as part of an ongoing initiative. Moreover, we ensured these women were also provided with utensils and other basic needs to set up their livelihood project.
Additional training programmes on betel nut cultivation conducted for farmers in Tripura
(Initiated by Yuva Vikash Kendra (YVK), Backed by Finolex Industries, Supported by the Department of Agriculture and Farmers Welfare of Tripura)

We have been conducting various sessions hosted by experts on betel nut farming in Tripura since 2021, with the support of FIL and our on-ground partner-Yuva Vikash Kendra (YVK). In June 2022, 120 farmers received betel nut saplings to offer a livelihood opportunity as part of this outreach.
A one-day Training Program under the Betel Nut Cultivation Project at Bhadra Miship was held on 26th July 2022, followed by an additional session on 28th July 2022. The opening note was shared by Mr. Pinku Das, Managing Trustee of YVK (Yuva Vikash Kendra), who welcomed the attendees.
As part of the first technical session, Mr. Prabir Das, Assistant Director from the Department of Agriculture, spoke about "Changing Market Environment: Issues and Strategies". While he discussed the threats faced by farmers because of globalisation, he also highlighted the advantages of betel nut cultivation. Commending our combined efforts with YVK, he stressed the point about how betel nut is a very profitable crop for the farmers.
Dr. Mandira Chakraborti of Krishi Vigyan Kendra, Belbari, started the second session with an awareness of the scientific techniques adopted by farmers, and how they earn more profits by cultivating different crops on the same land. With insights from the recent research by Krishi Vigyan Kendra, she spoke about a technique named mulching that has become profitable for farmers cultivating betel nut alongside crops like dal, pineapple, and banana on the same land.
It was a productive session for the attendees and the speakers, as key queries were raised and responded to using scientific concepts and research outcomes. Mr. Rajib Debbarma, the Program Coordinator of YVK, concluded the training programme by thanking the speakers, guests, and attendees for their active participation.
Empowering underprivileged women in Jammu and Kashmir to earn a sustainable income
(Backed by Finolex Industries, Supported by HELP (Human Efforts for Love and Peace) Foundation, Jammu and Kashmir)
With the right support and opportunities, women in Kashmir can play an important role as peace builders in their respective communities. Many Kashmiri women are now relying on sheep rearing as a source of income, and a means to become self-reliant.
With the support of our local partner- HELP (Human Efforts for Love and Peace) Foundation, we have launched a new initiative to enhance the employment opportunities of these marginalised women by offering relevant training and market connection. Founded by Mrs. Nighat Shafi Pandit, the foundation focuses on a range of initiatives to promote peace and communal harmony in Jammu and Kashmir, including educating orphans, and supporting widows.
A total of 100 sheep were donated to 20 women from an underprivileged background, widows and those who rely on farming, allowing them to earn a sustainable income to support their households. An official ceremony was held on 17th June 2022 in the presence of Mrs. Nighat Shafi Pandit, Mr. Gazi, FIL, and representatives from the Animal Husbandry department.
We hope to support more such women through projects which ensure their upskilling, enhance their market understanding and enable them to be independent.
Beekeeping kits donation to tribal women in Mokhada, Palghar
(Backed by FIL and its CSR partner, MMF, The Rotary Club South Bombay, and The FICCI FLO Pune and Mumbai chapters)
Finolex Industries partnered with Mukul Madhav Foundation and collaborated with other non-profit partners such as The Rotary Club South Bombay, The FICCI FLO Pune and The FICCI FLO Mumbai. Together they supported 47 tribal women in Mokhada, Palghar by providing them with beekeeping kits for the extraction of honey.
These women, aged between 25 and 45, underwent a week-long training programme where they were taught the basics of bee biology and behaviour, the roles played by the different members in a bee colony, their life cycles, and behaviours in different seasons of the year. They also learned various beekeeping systems which will enable them to appreciate the importance of keeping bees in hives, understand the economic importance of the different beekeeping systems and select the most appropriate system (the best hive type) for their areas based on the cost.
Aided with the right knowledge and technical know-how, these tribal women will now be able to start their own small honey production businesses, making them independent, self-reliant and confident to generate employment opportunities for themselves.
These kits were handed over to each beneficiary in the presence of members from The Rotary Club (Rotary SOBO), the Sarpanch of Waghachi Wadi, Team Yuva Parivartan and members from MMF and Finolex on the 11th of May.
19 women students from Gavasad Skill Development Center, Gujarat, receive certification on 26th March 2022 for completing basic tailoring course
(Funded by FIL)
MMF started the Gavasad Skill Center in November-2018 and till date 80 plus women from 6 batches have successfully been able to complete the tailoring training and gained a livelihood from it. Presently, the 7th batch of the Gavasad Skill Center has started.
*On the day of their convocation their family members were also invited so that these women are encouraged and motivated. In addition to this their photographs, receiving certificates were framed and distributed on 2nd April 2022.
These women students were surprised and overjoyed with the surprise and mentioned that they would keep this as their beloved memory.
Betal Nut / Supari Plantation Project by YVK (Yuva Vikash Kendra) with the help of FIL - MMF started in Devipur ADC Village, South Tripura.
(Funded by FIL)
On March 30, 2022 : With the aim of making rural farmers self-reliant through betel nut cultivation, a one-day beneficiary selection and awareness workshop has been organized at Devipur ADC Village, South Tripura by the Gandhian Youth Organization of Tripura Yuva Vikash Kendra with the help of Finolex Industry Limited CSR Partner Mukul Madhav Foundation, Pune. In today's program, 28 youth and women farmers of the village have participated. All the beneficiaries have been informed in detail about this project by the organizers and the ideas have been exchanged among themselves. Very soon a one-day special training program will be organized by selecting these beneficiaries, after which each of the beneficiaries will be given 150nos betel nut plant for each farmer free of cost by the organizers. Total of 100 farmers will be supported in this initiative
Supporting various skill development and livelihood projects across India
On the 5thof February 2022, Mukul Madhav Foundation, in collaboration with the Hope Welfare Trust in Varanasi inaugurated a Skill Development Centre.
Around 80 women from the surrounding rural areas received tailoring skills and training here. They can go on to become entrepreneurs with better opportunities of employment.
Conducted a session on Entrepreneurship Awareness at Masar Village in Gujarat
(Backed by Finolex Industries)
With the support of the Hastkala Setu Yojna, Vadodara, Mukul Madhav Foundation conducted an Entrepreneurship Awareness Program at the Masar Village on 15th March, 2022 where 32 women participated.
As part of the Hastkala Setu Yojana, the artisans (mostly village women) are given the necessary training, knowledge and support to become entrepreneurs and elevate them to be able to connect with mainstream markets.
Post the awareness programme, the women of Masar village expressed their interest in the trade pertaining to native art, that they would like to pursue. Accordingly, the Hastkala Setu Team organised a further five days of specific training to strengthen the entire cottage and rural entrepreneurship ecosystem in alignment to market demands and emerging technologies.
Collaborated with the HELP Foundation to support destitute and vulnerable women in Jammu and Kashmir
(Backed by Finolex Industries)
In an endeavour to provide livelihood opportunities to women who head families, women who farm, widows, and other vulnerable women, Mukul Madhav Foundation has partnered with HELP (Human Efforts for Love and Peace) Foundation headed by Mrs Nighat Shafi Pandit
Belonging to a well-known Kashmiri family, Mrs Pandit, who works with rural communities in the violence-scarred Jammu and Kashmir, is one of those rare women who stepped out of a comfortable home to address the pain and trauma of people caught up in a 16-year-long conflict.
Her organisation focuses on educating orphans, rehabilitating widows, and promoting peace and communal harmony among other things.
On 17th March 2022, we signed an MOU to support 20 women by donating a total of 5 sheep to each of them individually in the coming future. These women will rear the sheep for wool and also increase the flock, which in turn, will aid an increase in their income from the sale of wool.
Such support is projected to create employability options for the women and link them with markets so that they earn a sustainable income for their household.
Women's Entrepreneurship and Development Programme
Family Planning Association of India, Pune
Family Planning Association of India (FPA India) is a social impact organisation delivering essential health services focusing on sexual and reproductive health in 18 states of India. Established in 1949, it works in close partnerships with central and state governments, NGOs and national and international funding agencies.
On 1st December 2019, MMF supported 14 HIV positive women registered in FPAI Pune by providing them with sewing machines to take up small jobs. KASHKA, an international garment house, has given them enhanced training. KASHKA gave them jobs to make clothes in their own homes for remuneration paid by KASHKA.
Kherwadi Social Welfare Association - Yuva Parivartan, Mumbai
Kherwadi Social Welfare Association, commonly abbreviated as KSWA, is a non-profit organisation in India. KSWA aims to restore the upliftment of underprivileged youth in India. The organisation was established in 1928. Yuva Parivartan offers different vocational training programmes for disadvantaged youth. 
In collaboration with KSWA's Yuva Parivartan, MMF set up 9 Period Positive Holiday Homes (safe resting places for menstruating women) in Gadchiroli district, Maharashtra. While the women are there, they can use their time to carry out meaningful initiatives. Yuva Partivartan provided them with sewing machines to stitch reusable sanitary napkins. Alongside this, during the Covid pandemic, these ladies stitched 3-ply khadi face masks and donated 2,000 to the government health department. 
Looking at these homes, women from Darachi village and a local NGO have requested support for another Period Positive Holiday Home in their village. This construction is to begin soon, taking the total number of Period Positive Holiday Homes to 10.
Women Entrepreneurship Development in Osmanabad
MMF supported 312 widowed women farmers in Osmanabad. Through Mahabeej, one of the largest state government seed corporations, we donated tuvar and soya seeds in June 2019, 2020 and 2021. We ensured agriculture land entitlement was documented to beneficiaries. 
We imparted basic training in farming techniques, marketing and pricing through Krishi Vigyan Kendra, Osmanabad. 
MMF invited Science and Technology Park, Pune, to train rural women in soya milk production. Furthermore, in May 2019, we invited Maharashtra Khadi Gram Udyog to impart training in goat farming and honey collection techniques.
Skill Development Centres in Gujarat
Sewing batches at Masar and Abhor villages of Gujarat commenced in September 2016, and a new centre commenced at Gavasad village in November 2018.
A total of 13 batches with 173 students have received training at these sewing skill development centres. At the computer skill centres, 7 batches with 89 students have been trained.
At present, around 60-70% of these trained women have bought their own sewing machines. This has helped them generate income by doing small tailoring jobs for their neighbours and family. Apart from this, they also got the opportunity to make masks for the local government and cloth bags for Finolex Industries.
We are currently working to register them as entrepreneurs with the National Skill Development Corporation (NSDC) and Ministry of Micro, Small and Medium Enterprises (MSME).
Skill Development Center in Ratnagiri
The Finolex Skill Development Centre started in 2014 in the vicinity of the Finolex plant in Ratnagiri, covering villages such as Phansop, Bhatye, Golap and Kolambe. The aim was to start a sewing centre to encourage, enhance, and enrich women from rural areas to use their talents to earn a livelihood. Empowering them to have a better standard of living.
Since 2014, more than 260 women have been trained with 30 of them going on to start their small, domestic businesses, thus becoming self-reliant. 
We are working to register them as entrepreneurs with the National Skill Development Corporation (NSDC) and Ministry of Micro, Small and Medium Enterprises (MSME).
Support to Self-help Group for Livelihood, Ratnagiri
MMF reached out to local self-help groups, encouraging them to come forward and earn with our help. Ashradevi ladies group from Pawas village and Yashashri's self-help group, Maglad, Ratnagiri, responded. This group has 10 members who have been providing mid-day meals to the local school on demand. They came forward with a proposal to make brooms from coconut fronds.
We continue to provide them with trucks full of fallen coconut palm fronds from the Finolex factory gardens to make the brooms. A truckload of fronds makes about 40 brooms, each selling for Rs. 45 to Rs 50. The ladies earn about Rs. 20 profit per broom, creating wealth out of waste.
Vocational Skill Development Programmes
Aradhana Skills, Pune
Aradhana Skills provides skills development education and training for paramedical or allied health professions within the healthcare sector in India. In partnership with some of the leading healthcare providers in Pune, Aradhana Skills offer a one-and-a-half year, highly specialised Certificate in Radiology Technician, Certificate in Dialysis Technician and a four-month Certificate in General Duty Assistant paramedical course. These are certified by the government recognised Healthcare Sector Skills Council (HSSC).
In 2018, MMF collaborated with Aradhana Skills to fund the training of 20 students, of which 13 have completed and secured placements. Currently, 7 students are undergoing training.
Technical Training Institute, Pune
Pune Blind Men's Association's Technical Training Institute was set up in 1960 to impart vocational training and rehabilitation services to visually impaired children and adults to be financially independent and be respected citizens of society. They are also India's largest technical training institute for visually challenged persons. A laptop scheme is open for newly admitted students. 
In 2017, The Finolex Call Centre, run by visually impaired girls, was set up with HV Desai – Poona Blind Men's Association. Over the years, these 8 young women have been outstanding in catering to Finolex's customers' needs. 
During the Covid 19 pandemic, these girls worked from home. 
Support to Women prisoners in Yerwada Jail, Pune
In 2018 and 2019, Finolex commissioned 20 women serving sentences at Pune Prison to make cloth bags.
Lok Sadhana Public Charitable Trust, Chikhalgaon, Dapoli, Ratnagiri
Lok Sadhana Public Charitable Trust is an NGO focusing on education that runs a day-boarding and residential school for over 450 children in and around Chikhalgaon village, Ratnagiri.
MMF supported 5 students in 2016-17 and 4 students in 2017-18 to earn a Diploma in Basic Rural Technology (DBRT). This course is designed for young people who want to start their enterprise. The minimum entry level is 8th grade.
It's a one-year residential course conducted by Lok Sadhana Public Charitable Trust, Chikhalgaon, Dapoli, Ratnagiri. To date, 9 students from rural areas near Ratnagiri have been supported by Finolex and MMF and have completed their training.
This course is ideal for youth between 15 and 20 years of age and is based on the philosophy of "learning while doing". Therefore, the students do not need to worry about studying for exams, memorising the subjects, or writing notes.
All the emphasis is given to working in real-life situations. The students get practical experience in agriculture, engineering, energy, the environment, food processing, etc.
Support to 30 ITI Girls for Government-certified Plumbing Course, Pune
A plumbing programme was started at the ITI Girls College in February 2020. Finolex enhanced this course with a relevant training programme and has supported its online sessions since May 2020.
In addition to this, Finolex introduced the Indian Plumbing Association, Pune chapter, to provide further expertise.
These girls were provided with theoretical and practical sessions along with site visits. Finolex was instrumental in ensuring the lockdown did not hamper the students' learning curve and insisted that ITI college conduct virtual classes from mid-May onwards. The FIL team gladly volunteered to train the girls in the latest plumbing techniques and assisted in completing their curriculum in time.
The first batch graduated on the 26th of November, 2020.
Donated Sewing Machines to the Skill Centre at Aundh Military Station, Pune
Aundh Military Station, a residential facility for armed forces personnel, is situated in Pune. 
We provided 7 sewing machines to the Aundh Military Station in March 2021. In addition, training and guidance are being provided 3 times a week. A tie-up has also been done with KASHKA, an international garment house, to enhance the training with their expertise.
Prince's Trust International
The Prince's Trust (https://www.princes-trust.org.uk/) is a charity in the United Kingdom founded in 1976 by Charles, Prince of Wales, to help vulnerable young people get their lives on track. It supports 11 to 30-year-olds who are unemployed and those struggling at school and risk of exclusion. 
Prince's Trust International (PTI), MMF UK and MMF India signed an agreement to support the skilling of young women in the villages of Masar and Gavasad in Gujarat, around the Finolex premises, and providing them with employability and entrepreneurship opportunities with National Skill Development Corporation (NSDC) and Ministry of Micro, Small and Medium Enterprises (MSME). PTI will support MMF to review and enhance the existing programme with their expertise in:
Skill needs and opportunities for women in villages in Gujarat

Content and delivery

Monitoring and evaluation

Safeguarding procedures

Uplifting and encouraging women 

Other potential areas
Honey Bee project – Bhimashankar Pune
Bhimashankar, Pune
Mukul Madhav Foundation, with Maharashtra Khadi Gramodyog Mahamandal, is supporting 17 tribal women, aged between 25 and 45, in Bhimashankar, Pune, with honey bee boxes.
Maharashtra Khadi Gramodyog Mahamandal provides kits at a 50% subsidy, along with training and a buyback scheme.
These tribal women will start their small honey production businesses, making them independent and self-reliant to generate employment opportunities in their villages.
Palghar, Maharashtra
Mukul Madhav Foundation, with Maharashtra Khadi Gramodyog Mahamandal, Rotary SOBO, FICCI FLO Pune Chapter and FICCI FLO Mumbai Chapter, is supporting 47 tribal women farmers, aged between 25 and 45, with honey bee kits.
Maharashtra Khadi Gramodyog Mahamandal provides kits at a 50% subsidy, along with training and a buyback scheme.
These tribal women will start their small honey production businesses, making them independent and self-reliant to generate employment opportunities in their villages.
Livelihood Support to Migrants in Palghar, Maharashtra
In 2020, during the Covid 19 pandemic, MMF supported 150 migrants and their families' with training in the rice intensification system (SRI) in the tribal areas of the Palghar district. This programme equipped them with a startup kit of paddy seed, urea briquettes and vegetable saplings, along with training in farming. On-ground partners, Yuva Parivartan, constantly monitored their activities and the status of the project on behalf of MMF, and further enhanced support in pricing, marketing and reaching out to new markets in city centres. 
These migrants are now creating livelihoods, no longer needing to return to urban areas for jobs to fulfil their families' needs.
Bhatakya Vimukta Jati Shikshan Sanstha (BVJSS) in Pune
MMF successfully raised Rs 29.25 lacs for the Bhatkya Vimukta Jati Shikshan Sanstha (BVJSS) Ashram Shala in Wagholi, Pune, which is an orphanage housing 400 children. BVJSS is serving orphans, single-parent, poor, needy and divyang children as well as blind and deaf children since 1987. 
Fundraising was done with the help of Mr Sanjay Hinduja from Gulf Oil, Mr Utkarsh Munot, ZF Steering Gear India Ltd, Mr Sanjiv Aurora from Indo Global Infrastructure & Utility Services Pvt Ltd, and Finolex Industries Ltd. 
In 2016, we helped rebuild BVJSS's 4 kitchens, dining area, waterproofed the entire building, purchased new cupboards, repaired existing doors and windows and placed new ones where needed, and donated 60 bunk beds, 120 mattresses and pillows, 8 cupboards, 400 uniforms, 400 bedsheets with pillow covers, and 400 Sholapuri chaddars for the children. We also painted the Sai Baba statue outside this ashram. It was indeed a heartwarming experience to see the children enjoying the better, safer conditions.
Further, Mr and Mrs Manish Jaitha of Jivraj Baloo Trust donated Rs. 5 Lacs to begin a vocational project of goat farming in the second home of BVJSS in Pabal, Maharashtra (35 km further from Wagholi) where 50 children, who are mentally or physically challenged, reside. This project not only helps the children develop vocational skills but also solves the problem of providing milk to all the children at the Wagholi house.