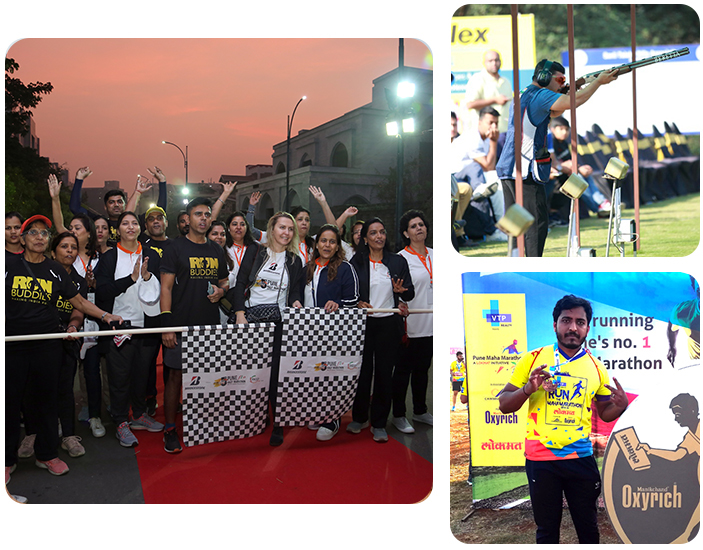 WITH SPORTS, EVERYBODY WINS
At Mukul Madhav Foundation, we see sports as a way of life that fosters lifelong learning, cooperation, teamwork and leadership qualities that extend far beyond the field. We are committed to uplifting the lives of young athletes by breaking down barriers and encouraging them to pursue their passion for sports. We take great joy in promoting sports activities and supporting aspiring professional athletes in various sports, with a special emphasis on the differently abled. We encourage para-athletes to participate in international tournaments to give them a fair chance to perform in a global arena and empower them, not just physically but psychologically. This instils in them a sense of pride and confidence that boosts their sense of self.
We strive to create a healthy sports environment in our school, Mukul Madhav Vidyalaya, and neighbouring schools, providing amenities and facilities for children to nurture their passion and organise competitive sporting activities to inspire them to explore their talent. We aim to build a platform for future champions.
Our multifaceted initiatives aim to raise the standard of sports across the country and promote a healthier lifestyle while creating awareness for various causes. Empowering youth and aspiring sportspersons, one step at a time. With the belief that sports creates a level playing field for all.
For detailed reports on specific initiatives, email us at reports@mmpc.in

Supporting Individual Players