Promotion of Sports
Encouraging the spirit of teamwork and gamesmanship, we take great joy in supporting athletes and sportspersons to pursue sports full-time. While supporting talent in mountaineering, skating, para-badminton, badminton, shooting, weightlifting, and more, we aspire to provide infrastructure for and assist many more.
Competitive sports are healthy and therefore we encourage this not only at our school, Mukul Madhav Vidyalaya in Ratnagiri, but also in neighbouring schools by providing amenities and facilities.
Supporting and sponsoring marathons in Pune and Ratnagiri are a few ways of ensuring healthy habits for friends, families, corporates and beyond.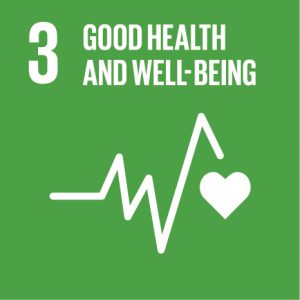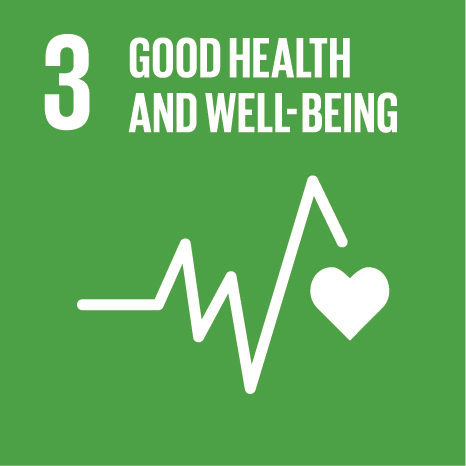 Sponsorship of a badminton player from Ahmedabad for an international tournament
(Backed by Finolex Industries Ltd)
This month, we extended our support to a genuinely determined sportswoman with the help of some like-minded friends.
Ahmedabad-based Rachana Patel, 26, suffers from congenital scoliosis, which is a sideways curvature of the spine. Despite such a devastating illness that finds itself in the Dwarfism category, she became a para-badminton champion.
She won a bronze medal (singles) at National Para-Badminton Championship in 2021, a gold medal (women's doubles) at the 4th Fazza Dubai Para-Badminton International in 2022, and a bronze medal (women's doubles) at the Para-Badminton World Championship 2022 in Tokyo.
She has also bagged the national record for having held a plank pose for the longest duration – 2 hours, 29 minutes, 43 seconds – and is certified in the India Book of Records.
We sponsored Rachana Patel for the Peru Para-Badminton International Open Tournament 2022. She brought back a bronze medal in the women's doubles championship (SH6) and has now moved up from #5 to #3 in the Badminton World Federation (BWF) world rankings.
Rachna Patel has expressed her gratitude to Finolex Industries Ltd and Mukul Madhav Foundation for their support. She says that with her rise in the BWF world rankings due to the Peru Tournament, she can now dream of participating in the Paralympics 2024.
Mountaineering
Shrikant Jadhav, an employee of Finolex Industries and an avid mountaineer, has found support in us since 2017. So far, we have supported his excursions to Kalsubai Peak in Maharashtra, Mt Kilimanjaro in Tanzania, Africa, Everest Base Camp and Mt Kala Patthar.
Arunima Sinha, an ace mountaineer and an amputee, set out on an inspiring journey to scale the highest peak in Antarctica – Mt Vinson. MMF and Finolex Industries supported her in accomplishing this arduous ascent against all odds to become the first female amputee in the world to scale this peak.
Badminton
Hruitvik Ambekar, an international badminton player formerly ranked in the top 140 in the world (BWF World Tour Rankings), has also received support from MMF. He has represented India in the World Tour Superseries Tour 500 and is the youngest Indian to have ever been invited to play in the Verbandesliga, German League.
Skating
Anirudha Vaidhu, an upcoming talent in Skating, was supported to participate in his school olympics skating competition held on 29th November 2018. He did us proud by clinching the silver medal in the 500 metres and a bronze in the 1,000 metres.
Para-badminton
Manasi Joshi, an Indian para-badminton player who lost her leg in an accident in 2011, has found support at MMF long before she found fame and glory. Starting her professional sporting journey in 2015, today she is ranked World No. 2 in women's singles in the SL3 category and is the reigning world champion.
Shooting
Mehuli Ghosh, an 18-year-old shooter who represents India at international junior shooting championships across the world, has also been supported.
Weightlifting
Dhanashree Mahadik, a 16-year-old weightlifter, was given support to participate in the Asian Classic Powerlifting Competition in Mongolia.
Suchita Sudhir Tendulkar from Bhade Village, Ratnagiri, was supported by MMF to enable her to participate in the Asian Powerlifting Championship 2017. She squatted 127.5 kg, bench-pressed 65 kg, and deadlifted 117.5 kg, to claim the silver medal.
Formula 4 Racing
Yash Aradhya, a racing prodigy with over 65 wins under his belt at the age of 17, also has our support. He represents India at the French Formula 4 championship racing circuit. Besides racing, Yash is also deeply associated with Mukul Madhav Vidyalaya, where he offers online career guidance and sponsors students there.
"Our Marathon" for Breast Cancer Awareness
MMF supported 'Our Marathon' for Breast Cancer Awareness organised by Prashanti Cancer Care Mission at Police Camp, Shivaji Nagar. Around 20,000 participants attended the event, with special guest appearances by celebrities – Kajol, Tanisha, and Ajay Devgan.
FICCI FLO Pune Half Marathon Pune, December 2019
MMF, in association with Finolex Industries and other corporates, supported the Pune FLO Half Marathon organised by FICCI FLO, Pune Chapter, on 8th December 2019. The event included over 9,000 runners from various walks of life. A special feature of this marathon was the inclusiveness of the differently-abled, which was introduced and facilitated by Mukul Madhav Foundation.
Yuva Daud Pune, January 2019
In 2019, MMF sponsored the Yuva Daud Marathon in Pune organised by Kreeda Bharti. Employees from MMF and Finolex also participated whole-heartedly. The event closed with a prize distribution presided over by Mr Dhanorkar, Independent Director, Finolex Industries Ltd and Mr BR Mehta, Vice President, Finolex Industries Ltd.
Lokmat Marathon Pune was supported in 2018 and 2019
The Maha Marathon, introduced by Lokmat in Pune, included a special run organised for the differently abled. Participants included 150 differently abled people and 40 employees from MMF and Finolex, many of whom secured medals.
Ratnagiri Coastal Drive Marathon, November 2019
MMF and Finolex were the main sponsors of the Run for Unity district level coastal marathon organised by the Ratnagiri District Police Dept. on 9th November 2019. With the objective to convey the message of unity and establish cordial relations between the police and citizens, more than 2,500 participants from various age groups took part in this marathon.
Support offered for other sports
AAY Softball Association
MMF has supported AAY Softball Association since 2017 to further the sport in Pune and surrounding areas. The association organises summer training camps, where they invite national and international softball players to guide and coach local teams and players.
Table Tennis
MMF, along with Finolex, were the co-sponsors of the Gujarat State Masters Table Tennis Tournament in 2018. More than 200 men and women, aged between 40 to 80 years, participated in this tournament organised by Gujarat State Veterans Table Tennis Committee.
Rifle Association - 2019
MMF has supported the Savli Taluka Rifle Association where shooters from all over Gujarat, Rajasthan, Maharashtra, Madhya Pradesh and Goa congregate.
Boxing
In the year 2014-15, MMF supported Mary Kom's Boxing Academy in Manipur. As part of this association, we were able to support the training of over 100 talented young athletes showing great promise, and the potential to represent India at the Olympics.