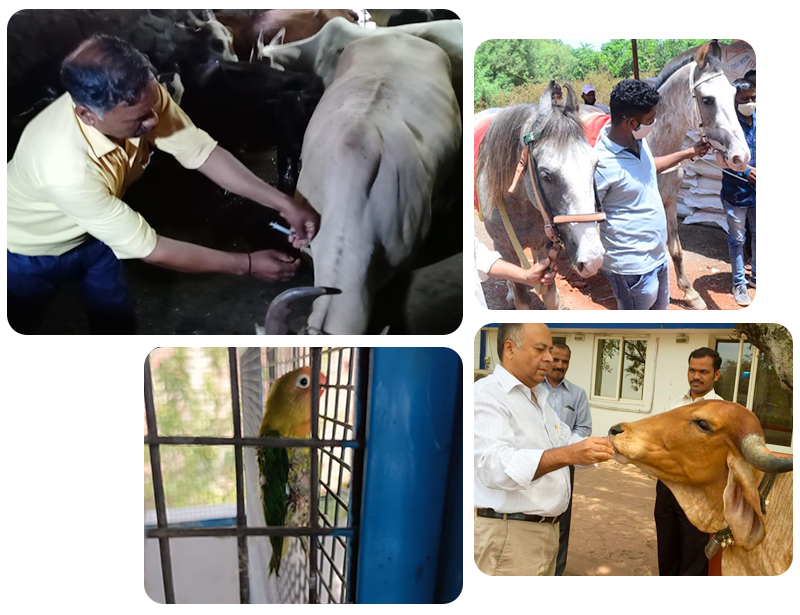 ANIMALS AS
CO-HABITANTS OF EARTH
The marginalised and the under-served count in the millions across the world, and more so in India. We at Mukul Madhav Foundation take it upon ourselves to stand up for those who are unrepresented or don't have a voice to speak up for themselves. Not just humans, but animals too.
A journey that began in response to an appeal for funds by animal welfare NGO, People for Animals, today sees us actively engaged in helping create a better world where animals are treated with dignity and empathy, and live in protected environments where they stay well-fed.
When we receive an appeal, we act immediately. Whether it is an appeal to repair a cowshed devastated by torrential rains, or street dogs suffering through a bitter cold wave – we make sure these animals don't have to endure even an extra second more of trauma – responding with aid, immediately. Sometimes, even within less than six hours. Through our various interventions, we ensure disease prevention and veterinary treatment, appropriate shelter, management, nutrition and humane handling.
Where humans domesticate animals for their livelihoods, we look to create a more compassionate relationship. Besides our work in animal welfare, this is also evident in the vocational training we impart (see here). Be it beekeeping, goat or sheep rearing, we ensure that along with a livelihood, our benefactors are also educated on the care and nutrition of their bread earners.
This work in animal welfare also extends to safeguarding the habitats of wild animals, both on land and in water. With our work in tree plantation, river and beach cleaning, Swachh Ganga Kosh, water conservation and the environment.
For detailed reports on specific initiatives, email us at reports@mmpc.in