AGRICULTURE & RURAL DEVELOPMENT
We are working with farmers to plant the seeds of a prosperous future by helping them better understand their soil, irrigation, fertilisers and seeds to maximise their harvest. Initiatives to enhance their understanding of other aspects of their businesses, like the packaging and marketing of their products, have also been put into action.
These measures will ensure that farmers, including those who are women, are able to maximise their productivity while also empowering them with the knowledge and skills they need to succeed in their market.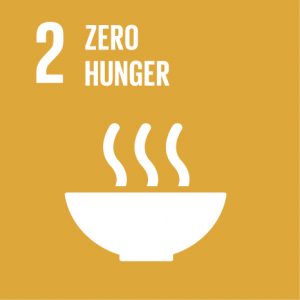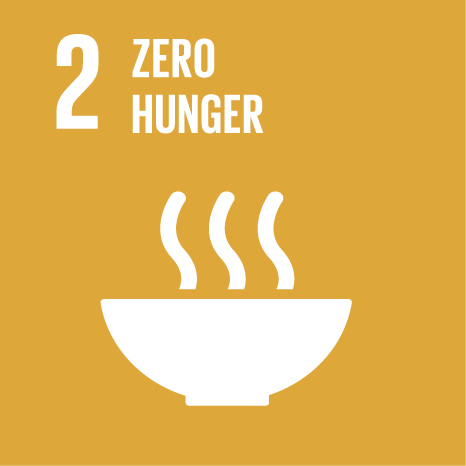 National Farmers' Day, or Kisan Divas celebrations in Maharashtra and Gujarat, in collaboration with Finolex Industries on 23rd December, 2021
Distribution of Fertiliser Sprayer Pumps in Masar village, Gujarat
(Backed by Finolex Industries)
Mukul Madhav Foundation celebrated Kisan Divas by providing 132 small farmers from the Masar village with sprayer pumps after the Masar Gram Panchayat put in a request to support them.The sprayer pumps will come in handy every 10-15 days for spraying fertilisers.
The Sarpanch of the village expressed his gratitude and said that he and the entire village were grateful to the foundation for their continued support to farmers in their village
Distribution of fertiliser sprayer pumps and kits in Nimgaon, Solapur
(Backed by Finolex Industries)
Mukul Madhav Foundation celebrated Farmers' Day by distributing sprayer pumps and safety kits to 100 farmers from the Nimgaon village in Solapur.
Each safety kit included industrial gloves, a mask, goggles, rechargeable torches, safety shoes, bags and waterproof caps. This initiative was made possible by the Madha Welfare Foundation.
Conducted field-based agricultural skills and education workshops at Golap. Ratnagiri
(Backed by Finolex Industries)
On the occasion of Kisan Divas, MMF, with assistance from the Agricultural Department of Ratnagiri and the Golap Gram Panchayat, conducted an agricultural skills workshop for the farmers and educated them about new cultivation techniques, and the importance of using organic fertilisers and pesticides. We distributed vegetable seeds to farmers from nearby villages which will enable them to cover at least 32 acres for cultivation.
130 farmers attended this workshop at the Golap Gram Panchayat office, keeping all social distancing and COVID prevention norms.
BAIF Development Research Foundation in Sinnar, Nashik, Maharashtra
In a joint initiative with Finolex, Mukul Madhav Foundation and Bharatiya Agro Industries Foundation Institute of Sustainable Livelihoods and Development (BISLD), 100 women farmers were trained to enhance crop productivity and farm mechanisation in Sinnar, Nashik, Maharashtra. Hopefully, these women will champion 1,000 other women to become successful farmers.
The project was implemented across Sinnar in Paste, Jamgaon, Khaprale, and Chandrapur Villages.
These women are already involved in agricultural activities and own land plots, cultivating cereals, staples, vegetables, and the like.
Collaboration with Shapoorji Pallonji Pvt. Ltd., Silvassa, Gujarat
Project Implementation Partner: BAIF Development Research Foundation
The project will demonstrate an empowering model with women farmers for both farms and non-farm livelihoods and introduce farm mechanisation at the grassroots level. The aim is to train 60 women farmers in improved agricultural practices who will, in turn, sensitise around 300 women farmers on efficient farming practices. We also wanted to promote farm mechanisation with women farmers at the village level and build an enabling ecosystem. The intent was to encourage non-farm livelihoods through mushroom cultivation by 150 women from landless, small, and marginal farming households. This would help build the capacities of women farmers while empowering them as influencers in everyday rural life.
Widowed women farmers supported – Osmanabad Project, Osmanabad, Maharashtra
In Osmanabad, we helped 312 widowed women ensure their land entitlement documentation was in order and taught them how to manage their farms, price and market their products by themselves.
We also trained over 5,400 farmers in 12 villages in Maharashtra similarly and distributed seeds as well.
Our ground partners were Mahabeej, a government agency where seeds were procured at a subsidised cost, and Paryay Foundation, who helped us identify beneficiaries on the ground every year.
Supported 150 migrant tribal families in their livelihood in the Agriculture sector in 2020
During the COVID-19 pandemic, many migrants lost their jobs and livelihoods and began to return to their villages and hometowns. At this juncture, a cluster was identified in Palghar.
We supported 150 migrants by training these families in the System of Rice Intensification (SRI) and how to improve their kitchen gardens with a startup kit of paddy seeds, urea briquettes and vegetable saplings.
SRI
This is a method where fewer inputs yield more crops. One agriculturist to one household training, coupled with 2 kgs paddy seeds and 18 kgs vermin urea briquettes per household, ensured that each family could harvest 600 kgs of paddy.
Improved Kitchen Gardens
Thirty to forty vegetable seedlings per household will lead to a harvest of a minimum of 52 kgs vegetables valued at Rs 2,080 per household for home consumption and sale. This included 24 kgs pumpkin, 4 kgs chillies, 6 kgs brinjal, 2.4 kgs bhindi, 5 kgs goshali, 2.4 kgs ghevadi, 2.4 kgs karela and 6 kgs ash pumpkin.
Outcome
This intervention helped 150 tribal families become self-sufficient. Now, these families have settled down in their villages, pursuing farming as their primary source of income. They have realised that the amount they earn now is more than what they used to earn when they had migrated.
FIL and MMF continue to work in the rural areas using the Holistic Rural Development Programme to make dignified and healthy living among the rural communities possible while also strengthening the communities' self-governance.
Honeybee Project – Bhimashankar Pune
With Maharashtra Khadi Gramodyog Mahamandal, Mukul Madhav Foundation provided 17 tribal women with training in using honey bee boxes and supported them with a buyback scheme.
These tribal women will start their honey production as a small business. It will help make them independent and self-sufficient.
These women are in the age group between 25 to 45
They are trained and will generate employment opportunities in the village
Located in tribal areas of Pune District like Bhimashankar
With the Khadi Gramodyog and other collaborators like FICCI Flow and Rotary Club Sobo, MMF has trained 46 tribal women from Palghar district and provided them with beehive boxes.
Low-income farmers supported in Ratnagiri
The Sarpanch of Kasop and Phansop requested Mukul Madhav Foundation to provide rice seeds to 43 low-income farmers.
A total of 415 kgs of rice has since been distributed to them, resulting in around 35 acres of land under cultivation.
With the help and guidance of the Ratnagiri Agricultural Cooperative Society, high-quality rice seeds were purchased and distributed to the low-income farmers on 16th June 2021. Sarpanch, Gram Panchayat members and residents of Kasop and Phansop villages were present at the occasion.
Agricultural work is expected to start immediately.
Supporting farmers through the Central Agriculture Testing Laboratory
Madha Welfare Foundation, which helps the farming community and needy people in and around Madha Taluka, and Vitthalganga Farmers Producer, a company involved in the growing of crops, market gardening and horticulture, have jointly started a new project to show farmers how to test their soil and water for better yields. Demonstration plots, where farming techniques can be tested and taught will also be available. Additionally, this laboratory will provide farmers with a hostel to stay in while undertaking the reports.
Farmers are also provided with discounted agricultural services and products. Once this project is completed, it will be an integrated project on a cooperative basis in Western Maharashtra, which will not only benefit farmers from Solapur districts but also Pune, Osmanabad, Satara, Sangali and Ahmednagar districts.

Some highlights of the project:
Total number of registered farmers: 4,000
Percentage of female farmers: 28%
Area covered in acres: Approx. 25000 acres.
Soil, water and tissue testing laboratory
Training to farmers

Finolex Industries and Mukul Madhav Foundation have supported this project with funds for construction. It was inaugurated on 7th September, 2021, and is estimated to be complete by April, 2022