AGRICULTURE & RURAL DEVELOPMENT
We are working with farmers to plant the seeds of a prosperous future by helping them better understand their soil, irrigation, fertilisers and seeds to maximise their harvest. Initiatives to enhance their understanding of other aspects of their businesses, like the packaging and marketing of their products, have also been put into action.
These measures will ensure that farmers, including those who are women, are able to maximise their productivity while also empowering them with the knowledge and skills they need to succeed in their market.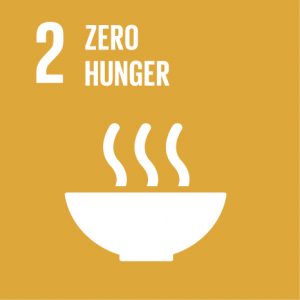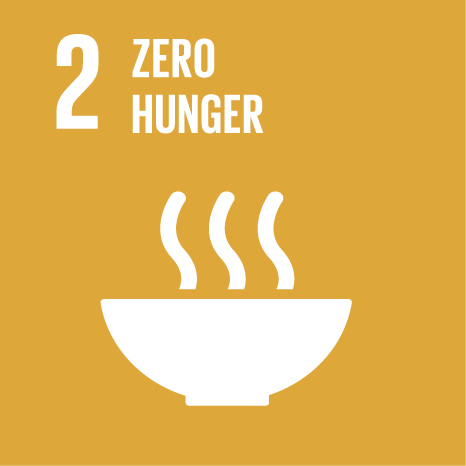 National Farmers' Day, or Kisan Divas celebrations in Maharashtra and Gujarat, in collaboration with Finolex Industries on 23rd December, 2021
Using Non-Conventional energy sources to illuminate rural areas and villages in Maharashtra
(Backed by Finolex Industries)
With minimal add-on expenditure for the local population, zero environmental pollution and inexhaustible, non-conventional energy sources, we seek to illuminate rural and sparsely populated areas, including tribal villages.
On 17th June 2022, we completed one more project installing 20 streetlights which run on renewable energy, to support the needs of Vadavali and Sangenane villages in the Palghar district. The local administration and villagers extended their gratitude to our representatives.
Previously, we have set up solar lights and pumps for 1038 families in the tribal villages of Palghar and Gadchiroli, Maharashtra. Moreover, 250 families in Panwadi were provided solar water pumps to extract water from the dam. Other achievements recently include setting up ten high mast lamps for the Khadki Gram Panchayat near Pune, which has benefitted 10,000 villagers and providing 40 solar lights to Sonale and Shele villages. We have also extended our support for similar appeals where we provided a differently-abled home in Pune with a Solar water heater and set up a hydrotherapy pool for veterans at the Paraplegic Association in Khadki, Pune.
Aiding agricultural and farming initiatives in Ratnagiri
(Backed by Finolex Industries, Supported by Ratnagiri Agricultural Office)
With a majority of our population depending on agriculture as a means of livelihood, farmers have been struggling for many years with challenges like lack of infrastructure, financial support, and modern training coupled with declining productivity. Recognising the role played by farmers in ensuring food security, FIL and MMF rolled out an initiative to support over a thousand farmers with seeds, manure, basic farming techniques, equipment, and necessary market connections. 45 low-income farmers in Kasop and Phansop, Ratnagiri, were also provided 415 rice seed bags with the help and guidance of the Ratnagiri Agricultural Office.
On 8th June 2022, the official inauguration was held in the presence of Mrs. Bhagyashree Naiknavre, SDO- Agriculture, Ratnagiri, Mr. Ashok Jaiswar, Head – Marketing & Communications, FIL, local body members, representatives from FIL and MMF as well as farmers from Kasop and Phansop villages.
Empowering 424 widowed farmers in Osmanabad with the necessary training and crop seeds
(Backed by Finolex Industries, Supported by Paryay Social Organisation, Osmanabad and Sai Mitra Parivar, Pune)
Enhancing the economic condition of widowed farmers and helping them sustain a dignified life is a very important objective for our outreach programs. In 2019, 312 widowed farmers were provided with the necessary crop seeds and training in topics like land acquisitions, packaging, pricing, and marketing. We had approached Krishi Vidnyan Kendra (KVK)- a government agency for Agri training to increase farmer productivity to enable a healthy environment for these women while ensuring full employment and financial independence.
In partnership with Paryay Social Organization, Osmanabad, and Sai Mitra Parivar, Pune, the initiative was implemented in 2018 This has emerged as a success for FIL and us today, as 60% of the women we have supported repaid their debts and continued their children's education. With land rights being important not only for widows but also for women farmers in general, many women are trained in subjects like land identification and property inheritance rights. The initiative has now grown to support 424 widowed farmers.
Commemorating World Environment Day, a small initiative of-seed distribution program was organised on 5th June 2022.
Ongoing support for betel nut cultivation initiative in Tripura
(Initiated by Yuva Vikash Kendra (YVK), Backed by Finolex Industries, Supported by the Department of Agriculture and Farmers Welfare of Tripura)
With the pandemic impacting the livelihood of many small families reliant on farming, FIL and MMF have been jointly offering their continuing support to poor tribal families living in the hilly areas of Tripura. Since Tripura is ideal for betel nut cultivation, the initiative focused on supporting 26 families residing in the Devipur ADC village in the southern part of the Tripura district.
After arranging a special training session on 13th May 2022 by the Department of Agriculture and Farmers Welfare, Government of Tripura, later on 2nd June 2022 each family was also provided 150 betel nut saplings with other raw materials and essential farming support.
Mr. Ashim Debbarma, Assistant Director, and Mr. Shubhendu Majumdar, Assistant Director, from the Department of Agriculture and Farmers Welfare of Tripura, were present with other officers where over 3900 Betel nut tree saplings were distributed.
Betel nut cultivation workshop in Tripura
(Initiated by Yuva Vikash Kendra (YVK), sponsored by FIL and its CSR partner MMF)
Several livelihoods were lost during the pandemic. MMF volunteers started identifying the ones in need and helped them connect through the Atmanirbhar Tripura project, an initiative created and implemented by Yuva Vikash Kendra (YVK).
Under this project, MMF and FIL joined hands to sponsor 26 families of farmers of Devipur ADC village of South Tripura for a day-long betel nut cultivation training on 13th May 2022. Scientist Dipak Das, Assistant Director, Department of Agriculture and Farmers Welfare, Government of Tripura conducted the training where he trained farmers on the different techniques to increase betel nut production, effective use of local resources to increase income, tackling climate change, and ways to grow organic vegetables on the same land. The training will help villagers become self-reliant.
Distribution of Fertiliser Sprayer Pumps in Masar village, Gujarat
(Backed by Finolex Industries)
Mukul Madhav Foundation celebrated Kisan Divas by providing 132 small farmers from the Masar village with sprayer pumps after the Masar Gram Panchayat put in a request to support them.The sprayer pumps will come in handy every 10-15 days for spraying fertilisers.
The Sarpanch of the village expressed his gratitude and said that he and the entire village were grateful to the foundation for their continued support to farmers in their village
Distribution of fertiliser sprayer pumps and kits in Nimgaon, Solapur
(Backed by Finolex Industries)
Mukul Madhav Foundation celebrated Farmers' Day by distributing sprayer pumps and safety kits to 100 farmers from the Nimgaon village in Solapur.
Each safety kit included industrial gloves, a mask, goggles, rechargeable torches, safety shoes, bags and waterproof caps. This initiative was made possible by the Madha Welfare Foundation.
Conducted field-based agricultural skills and education workshops at Golap. Ratnagiri
(Backed by Finolex Industries)
On the occasion of Kisan Divas, MMF, with assistance from the Agricultural Department of Ratnagiri and the Golap Gram Panchayat, conducted an agricultural skills workshop for the farmers and educated them about new cultivation techniques, and the importance of using organic fertilisers and pesticides. We distributed vegetable seeds to farmers from nearby villages which will enable them to cover at least 32 acres for cultivation.
130 farmers attended this workshop at the Golap Gram Panchayat office, keeping all social distancing and COVID prevention norms.
BAIF Development Research Foundation in Sinnar, Nashik, Maharashtra
In a joint initiative with Finolex, Mukul Madhav Foundation and Bharatiya Agro Industries Foundation Institute of Sustainable Livelihoods and Development (BISLD), 100 women farmers were trained to enhance crop productivity and farm mechanisation in Sinnar, Nashik, Maharashtra. Hopefully, these women will champion 1,000 other women to become successful farmers.
The project was implemented across Sinnar in Paste, Jamgaon, Khaprale, and Chandrapur Villages.
These women are already involved in agricultural activities and own land plots, cultivating cereals, staples, vegetables, and the like.
Collaboration with Shapoorji Pallonji Pvt. Ltd., Silvassa, Gujarat
Project Implementation Partner: BAIF Development Research Foundation
The project will demonstrate an empowering model with women farmers for both farms and non-farm livelihoods and introduce farm mechanisation at the grassroots level. The aim is to train 60 women farmers in improved agricultural practices who will, in turn, sensitise around 300 women farmers on efficient farming practices. We also wanted to promote farm mechanisation with women farmers at the village level and build an enabling ecosystem. The intent was to encourage non-farm livelihoods through mushroom cultivation by 150 women from landless, small, and marginal farming households. This would help build the capacities of women farmers while empowering them as influencers in everyday rural life.