Sanitary Pads distributed
Survivors of gender-based violence & bonded labour trained in vocational skills
Survivors of gender-based violence supported
Trafficked children rescued & rehabilitated
Senior Citizens supported
Cervical Cancer Vaccinations
Sewing Machines to HIV+ Women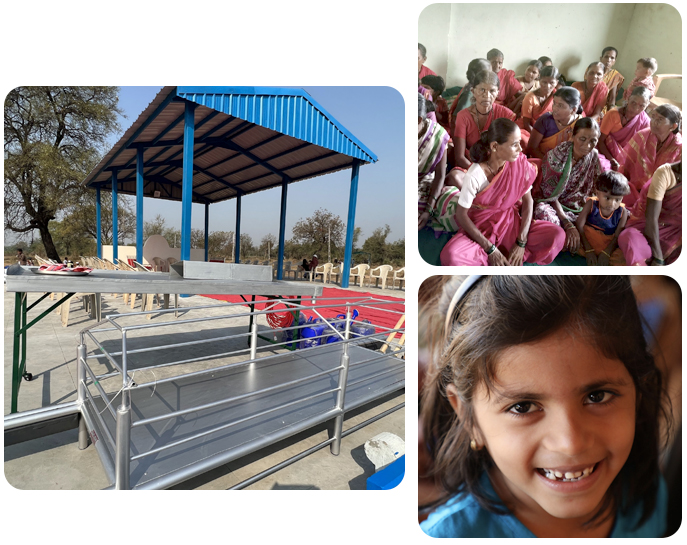 TO UPLIFT A COMMUNITY, EMPOWER A WOMAN
Throughout history there have been instances of women facing discrimination, battling taboos, inequality and apathy. Recent years have seen a remarkable shift. Today, women are boldly overcoming all these obstacles by becoming change-makers and taking up roles of leadership. This shift is primarily powered by increased access to education, vocational courses, and skilling and income generation programmes.
Giving more women a pathway to move ahead in their life.Over the last 25 years, we at MMF have put women and their empowerment at our core. With the belief that if you empower a single woman, you empower an entire community, and the next generation too.
We strive to uplift women and girls with education needs, income generation programmes, nutritional support to pregnant mothers and those from the weaker sections, like HIV+ mothers and sex workers, including rehabilitation.Youth are provided with skilling, education scholarships, placement assistance, employability options and entrepreneurship solutions in order to facilitate their growth.
Our commitment to reducing inequalities and increasing dignity extends beyond supporting just women. We support senior members of society with physiotherapy, groceries, health camps, diapers, recreational activities and senior adult literacy, with a novel programme called Aaji Bai Chi Shaala. We also support transgenders, orphans, the differently abled and those marginalised by caste. This drive to reduce inequality doesn't just embrace the living, but also the right to a dignified cremation and burial.
Equality by definition has to be for everyone. We work relentlessly to make it so.
For detailed reports on specific initiatives, email us at reports@mmpc.in