Institutions with monthly groceries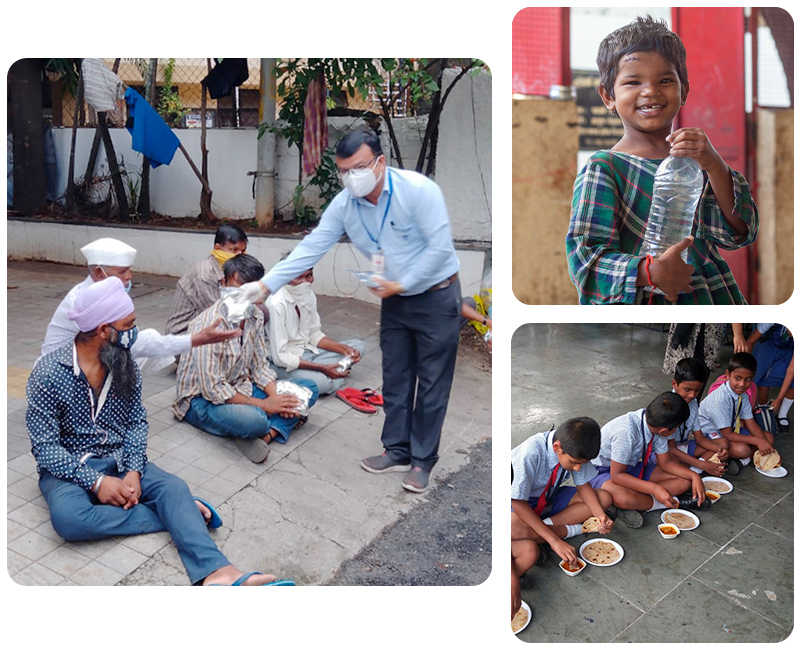 TAKING CARE OF THE BARE NECESSITIES
Hunger and malnutrition are two of the greatest challenges of our time. Not only do the consequences of not having enough – or having non-nutritious food – cause suffering and poor health, but it also slows progress in many other areas of development like education and employment.
We at MMF are dedicated to helping break the cycle of poverty and alleviate malnutrition through various initiatives across the country.
To achieve this, we understand that informed planning, collaborative strategies and proper execution are crucial. Therefore, we always act with a resolve to not let even a single individual go to sleep hungry and ensure a consistent supply of food to help us take a step closer to this goal.
With our ongoing monthly grocery support to several institutions such as municipal schools, orphanages, leprosy homes, old age homes, women's shelters, migrant students and the differently-abled, we have actively provided on-ground support to reduce extreme hunger and poverty. Furthermore, as part of our endeavour to reduce the issues of dire poverty, we also extend healthcare support to hospitals and underprivileged individuals, and education fees and scholarships to deserving students. Our efforts are driven by the belief that every individual deserves access to basic necessities and a pathway out of poverty. With prompt actions and strong collaborations, we aim to overcome the twin hurdles of poverty and malnutrition amongst the communities we engage with.
For detailed reports on specific initiatives, email us at reports@mmpc.in


Give with DignityTM
The pandemic had daily wage earners lose their livelihood overnight. To support them immediately, we began our relief efforts in February 2020, which blossomed into the Give with Dignity™ project within six months. In collaboration with like-minded individuals and corporates, we supported 3.25 lakh individuals from marginalised communities with dignity kits and monthly groceries sourced from 120 self-help groups across 24 states in India, thereby helping them survive the pandemic lockdown.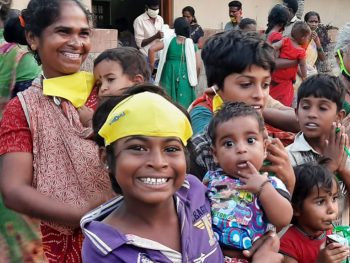 Support for Infrastructure