Trained in Livelihood Skills
Women skilled in Tailoring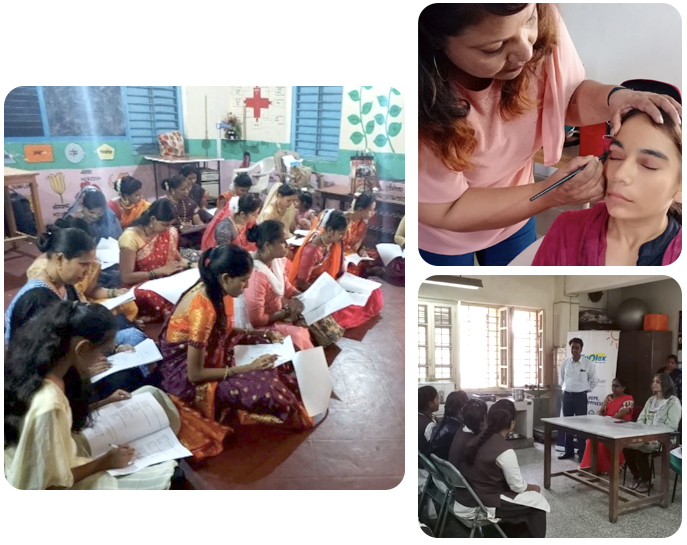 NEW SKILLS FOR NEW BEGINNINGS
To upskill the vulnerable and support them with new opportunities is to open up their world by offering a source of livelihood and a better quality of life. While this is primarily an income generation initiative for the underprivileged, it also, more importantly, has a profound impact on their emotional well-being and self-assurance. Letting them earn, with dignity.
We aim to empower the vulnerable and provide them with new opportunities that can transform their lives. Over the years, we have organised skill development courses in subjects as varied as bee-keeping, sheep rearing, dairy farming, betel nut cultivation, soya milk production, vermiculture, organic farming and spice cultivation, and know-how of marketing/ pricing agricultural produce to plumbing, sewing and making handicrafts to radiology and dialysis techniques and computer operation. We also emphasise the importance of soft skills, such as interpersonal communication, public speaking and safeguarding human rights. Our goal is to build these individuals into accomplished professionals and future entrepreneurs while facilitating their integration into mainstream markets to further empower their business ventures.
We have collaborated on various initiatives with partner organisations to train and empower more than 5,000 women, 500 youth and 12 differently-abled individuals by giving them a means of financial independence.
For detailed reports on specific initiatives, email us at reports@mmpc.in