Families benefitted from Water Schemes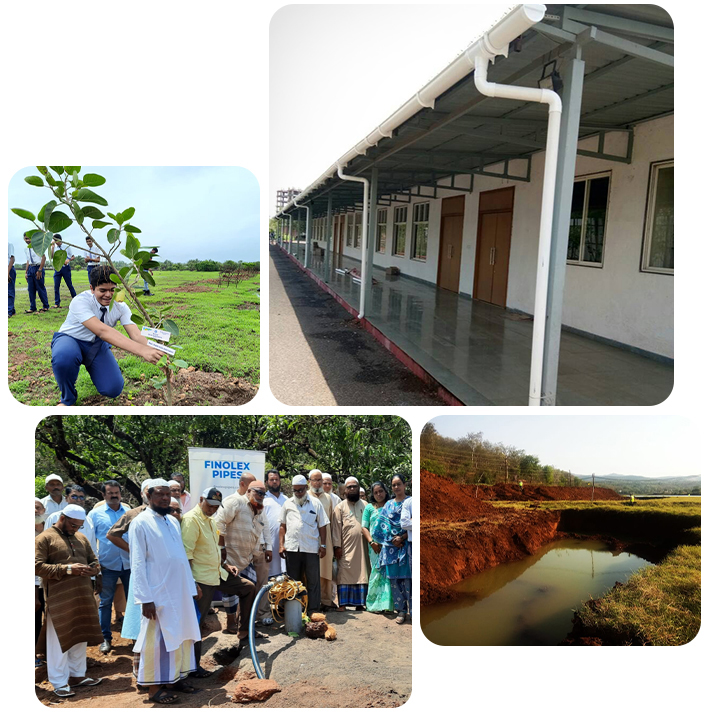 MOTHER NATURE DESERVES DIGNITY TOO
Guided by the principle of returning love a hundred-fold, we have been diligently working to repay the generosity of our planet. Our mission revolves around collaborating with nature to combat erosion, replenish water tables, and provide shelter and sustenance for all living beings in its care.
As our world faces the threats of rising population, urbanisation and climate change, safeguarding our ecosystem has become an urgent priority. Recognising that humans often deplete natural resources faster than they can be restored, we are committed to environmental conservation.
We have forged partnerships with various organisations to drive gradual change. Our efforts extend to supporting water conservation projects in and around Maharashtra. We engage in activities such as restoring and constructing cement nala bunds, installing water pumps, laying pipelines for remote access, and promoting initiatives like rainwater harvesting, river rejuvenation, and desilting water bodies. Additionally, we conduct extensive tree plantation drives to foster environmental protection. Through collective action, we have achieved significant transformations in regions grappling with water scarcity. By deepening reservoirs, increasing water levels, and reviving old rivers and lakes, we have made a meaningful impact. We firmly believe that through unity, we can make informed decisions that save our planet from the imminent crisis it faces. Therefore, we persistently strive to bring about an ocean of change, one drop at a time.