Building Resilient Communities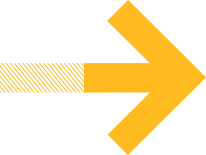 Mukul Madhav Foundation (MMF) is an India-based charitable trust that has been spreading hope and happiness since 1999, with an overseas office in London, UK (CIO: 1182723), started in 2018. We are primarily engaged at the grassroots level with vulnerable, marginalised communities and individuals. Working dedicatedly to give access to the resources they need to flourish, to feel empowered and cherished.
Our work encompasses healthcare, education, social welfare, water and environmental conservation, sanitation, women's empowerment, disaster relief, promotion of sports and skill development. This accounts for 17 of the 17 UN Sustainable Development Goals (SDG), and 15 of the 16 CSR Mandates put forward by the Indian Government in 2014. Helping under-served individuals across the length and breadth of India build stronger foundations for themselves so that they can reach their true potential and take their communities along with them. We have continued to do this, and more, year after year, thanks to the support of our like-minded collaborators, on-ground partners and teams. Together, we let hope and happiness flourish.
Since our inception, we have initiated several milestone projects, impacting tens of thousands of lives. Let us show you the milestone projects we have set in motion.
We set up Pune's first PICU in KEM Hospital, Pune. Since then, we have helped set up several NICUs in government hospitals, like Sassoon General Hospital, Rajiv Gandhi and Sonawane Hospitals, to care for babies with world-class equipment, expanding their facilities and training their staff.
Another one of our dream projects was to provide English-medium curriculum in rural Maharashtra with urban facilities. This took the form of Mukul Madhav Vidyalaya in 2010 in Golap village, Ratnagiri. Today, the school has over 650 students enrolled. In April 2020, MMV was also one of the first to start conducting online education as a precaution considering the rise of the COVID-19 pandemic. In June 2020, the school expanded its impact with the opening of its Junior College.
A project very close to our hearts is Mission Cerebral Palsy, which started in November 2015 with 313 children in Satara, which soon grew to 536. We then expanded to include Ratnagiri on the request of its CEO with therapies starting in 2 houses at the Finolex Industries Colony. Here, our number of enrolled children grew to over 1,000. In 2021, we took this mission into Gujarat. We conducted assessment camps in various places to ensure minimal travel and high attendance. During the pandemic, we continued these camps with the help of doctors from Sancheti Orthopaedic Hospital who pre-recorded assessment sessions to play on Zoom calls and on a local Ratnagiri television channel to reach the rural interiors where there is poor internet connectivity.
We have also been working with the Swachh Bharat initiative to clean rivers and beaches in Maharashtra. An extensive effort has been made to ensure 13 villages are open defecation free by constructing more than 770 individual toilets in tribal villages of Palghar, Maharashtra. 22 water conservation projects have also been initiated in 8 districts of Maharashtra to support approximately 1 lakh people.
Assisting disaster relief is close to our hearts at MMF. The most recent and destructive is the COVID-19 Pandemic. Our efforts have been pan-India, supporting various sections of society. #GivewithDignity™ was initiated during the preparations for the festive season of Diwali. The idea of revival and survival of self-help groups was at the heart of this initiative. Primarily sourcing dry rations and hygiene essentials from self-help groups and MSMEs helped support local communities. MNCs also participated with their products contributions in kind. In 2020, this effort impacted over 3 lakh individuals in 26 states of India with more than 73,000 families, and in 2021, our continued efforts have impacted 44,000 people in 10 states. Besides this, our efforts included mitigating food poverty amongst animals.
During the pandemic, Mukul Madhav Foundation collaborated with like-minded donors, corporates, individuals and NRIs to support marginalised communities, hospitals, and frontline warriors with oxygen concentrators and tanks, ventilators, PPE kits, masks, face shields, cooked meals and other essentials that were needed to support lives and livelihoods.
In 2019-2020, MMF has provided extensive relief to victims of Cyclone Amphan, Cyclone Nisarg and the floods in Assam and the Konkan belt – affecting Raigad and Ratnagiri, and in Western Maharashtra, Pune, Kolhapur and Sangli.
MMF has doubled its efforts to take water to those who need it the most. Our desilting, constructing and repairing of canals, water tanks, dams, reservoirs and Cement Nala Bunds (CNB) have led to tens of thousands of people in Maharashtra and Gujarat receiving water for drinking, farming and sanitation. Other projects have included the installation of over 70 RO water filtration systems and toilets in schools and villages in the region. To date, we have successfully completed 22 water conservation projects, thereby helping more than 30,000 households get access to potable water and sanitation.
Our Mission
Our mission is to help the most vulnerable communities with quality healthcare, education, equality, empowerment, clean water, and sanitation.
Our mission is to support individuals with disabilities to live with dignity, to thrive and to succeed.
Our mission is to help the earth heal by initiating water conservation, planting trees and driving sustainable environmental initiatives.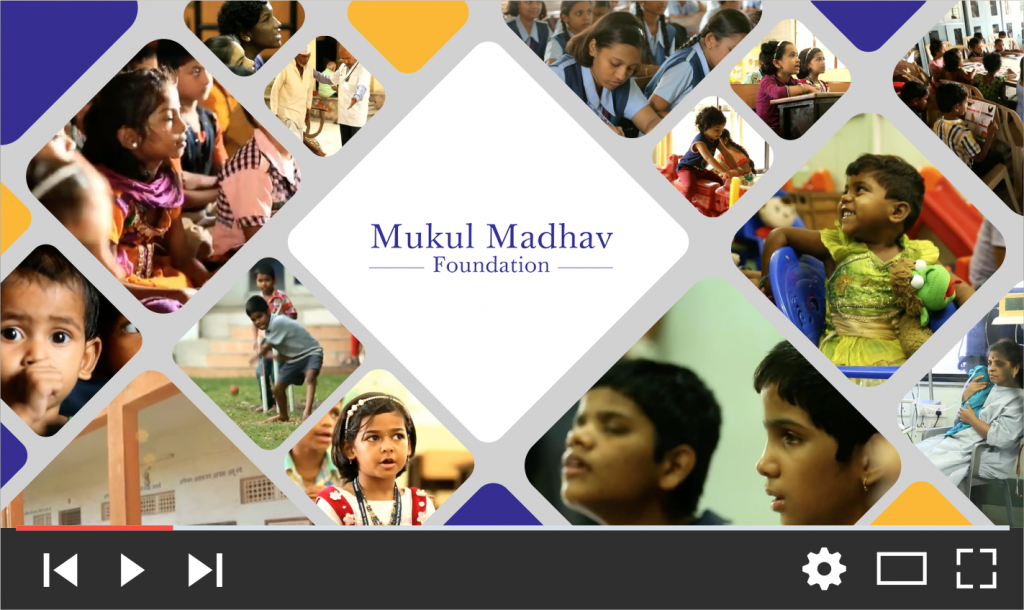 The road has been long, rewarding and steep, but we have promises to keep
1999
1999
The Mukul Madhav Foundation (MMF) was established as an independent charitable trust under the Bombay Charitable Act 1950.
1999-2001: Began working in the health sector in collaboration with KEM Hospital Pune. We established their Children's Ward, which included Pune's first PICU.
2002
2002
2002-2008: Started extensive work in Pune in the fields of healthcare and education by upgrading, updating and uplifting hospitals and schools.
2002: Started supporting individual appeals for healthcare and educational assistance. Over 2,500 students have been supported so far.
2008
2008
Started supporting rural communities with the first few projects in Ratnagiri, Maharashtra. Particularly, conducting health camps in 53 rural schools in Pune, Satara, Ratnagiri and beyond.
2010
2010
IN 2010, our dream project, Mukul Madhav Vidyalaya, was established in Golap village, Ratnagiri, to provide an English-medium curriculum with urban facilities in rural Maharashtra. 2010 in Golap village, Ratnagiri. Today, over 650 students are enrolled.
2012
2012
MMF obtained the Foreign Contribution Regulation Act Certificate (FCRA), which allowed international funding, enabling us to double our efforts to help the vulnerable lead better lives.
2014
2014
MMF officially became the CSR partner for Finolex Industries Ltd. extending our social impact into sectors like sanitation, water conservation, social welfare, and more.
2015
2015
Mission Cerebral Palsy started in November 2015 with 313 children in Satara, which soon grew to 536. We then expanded to include Ratnagiri on the request of its CEO with therapies starting in 2 houses at the Finolex Industries Colony. Here, our number of enrolled children grew to over 1,000.
…and miles to go before we sleep.
Help us build a foundation for a better world
What we ask for isn't simply a donation; we ask for a collaboration. If you share our mission to build a brighter future for the people of our country and the world, then join us. We offer you complete transparency at every step of the way, showing you where your contribution is impacting lives in measurable, quantifiable ways.