Safe Drinking Water and Sanitation
India is one of the fastest-growing economies, yet it faces several public health-related challenges. Lack of toilet facilities leads to poor hygiene, especially among girls. Inadequate sanitation is a major cause of disease and improving sanitation is known to have a significant beneficial impact on the health of households and communities.
We have been working to provide toilets and sanitation infrastructure in many villages, primarily in Maharashtra. In addition to this, clean drinking water sources like RO filters are provided at schools and villages. We are grateful to Finolex Industries for supporting this mission under their CSR vertical.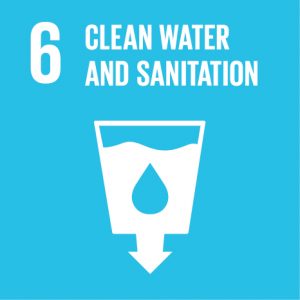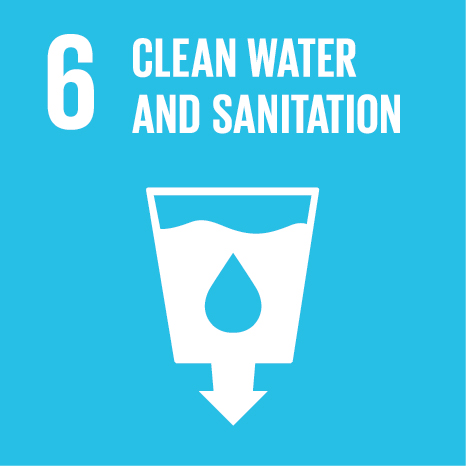 Inauguration of a water conservation project at Katfal, Solapur
(Backed by Finolex Industries Ltd)
As part of our rural development initiatives, we have been constructing Cement Nala Bands (CNB) and repairing old ones at Katfal village in Solapur. In 2021, we constructed one CNB and repaired an old CNB to allow for better water storage for agricultural practices, which benefitted 650 farming families.
On March 3rd, 2023, we inaugurated another CNB, constructed for the villagers in Katfal, in the presence of water conservationist Rajendra Singh, Marathi cine actor Chinmoy Udgirkar, CSR Head at Finolex Industries Ltd for Satara District, Santosh Shelar, the Block Agriculture Officer, Village Development Officer, village sarpanch and villagers of Katfal.
We thank the villagers for their enthusiastic participation in building this water project. Its impact will be noticeable during the monsoon and after.
Provided RO water cooler and gardening spray pump to Tarsali ITI, Vadodara
(Backed by Finolex Industries Ltd)
Tarsali Industrial Training Institute (ITI) is a full government-aided ITI by the Government of Gujarat, which provides vocational training to specially-abled children. They are, presently, training 51 special children in sewing and computer operation.
The Principal of Tarsali ITI recently requested for an RO system along with a water cooler and three garden sprayer pumps. The RO system will ensure that the children have access to clean drinking water, and the sprayer pumps will be used for the maintenance of the college garden.
We provided these facilities at the Tarsali ITI premises on January 28th, 2023 at an inauguration ceremony graced by Ajay Nayak, Member, ITI Institute Management Committee, Disable ITI, Gandhinagar; KV Darji, Principal, Tarsali ITI; Dilipbhai Kadakia, Finolex dealer; Atul Traders from Vadodara; Purav Dani from the Finolex Vadodara sales team; Nitul Barot, Gujarat representative from Finolex Industries Ltd along with Team MMF and the staff members and students of ITI.
Built toilet units for girls at a school in Sangli
(Backed by Finolex Industries Ltd)
Women need a safe and hygienic space to relieve themselves. Given the paucity of such facilities, we are committed to building toilets wherever we can.
On January 3rd, 2023, we inaugurated the construction of five toilet units for the girl students at Shri Parvathi Khemchand Vidyamandir, Takari District, Sangli, with a traditional coconut-breaking ceremony.
This was done in the presence of Principal Alpana Thorat, Vice Principal Aruna Patil, School Secretary Nita Patil, the project's contractor, Nitin Patil, and the rest of the school staff. The principal and the staff members of the school expressed their happiness and gratitude for the initiative. The toilet unit, which will benefit more than 350 girl students, will be complete by early February.
Water coolers installed at Shri Trimbakeshwar Devasthan in Nasik
(Backed by Finolex Industries)
With the support of FIL, we have established clean drinking water facilities at multiple schools, institutions, hospitals, and places of worship across India. A recent appeal came from Shri Trimbakeshwar Devasthan Trust in Nasik, Maharashtra, to set up water coolers on the temple premises.
We installed three water coolers for the devotees who visit the temple throughout the year. An official event was held on 7th August in the presence of Mr. Prashant Gaidhani and Mr. Tare, Trustees of Shri Trimbakeshwar Deosthan Trust, Mr. Kulkarni, Divisional Judge at District Court in Nasik and a Trustee of the Deosthan.
We also take this opportunity to express our heartfelt gratitude to the P. P. Hinduja family for extending their joint support to this cause.
RO water cooler donation to the ISKCON temple in Katraj, Pune
(Backed by Finolex Industries)
The authorities of ISKCON temple in Katraj, Pune, had reached out seeking assistance with installing two RO water coolers for the benefit of several devotees who visit the temple. An official inauguration was held on 14th July 2022 at the ISKCON temple premises in the presence of distinguished dignitaries such as Ms. Revati Pati Das, Vice President, ISKCON Pune, Mr. Anant Balaram Das, Head of PR, Mr. Amiya Madhusudan Das, Head of the Sankirtan Department, and other officials.
Improving the sanitation facilities in rural schools in Maharashtra
(Backed by Finolex Industries)
As part of our ongoing efforts to ensure a healthy environment for students in rural schools, we are proud of having developed the infrastructural facilities of 52 schools in Ratnagiri and Satara in the past eight years. From installing water purifiers to enhancing the existing sanitation facilities of these schools, our efforts have encapsulated almost every aspect of providing clean facilities to these little ones.
One such recent initiative was constructing ten sanitation blocks for ZP Shirwal School, attended by 250 students. An official inauguration was held on 18th June 2022 by the school management and staff to acknowledge the support extended by MMF and FIL.
Addressing water supply challenges faced by rural areas
(Backed by Finolex Industries)
Declared as a national priority by the Government of India, water supply to rural areas where approximately 900 million citizens reside is challenging. Taking cognisance of this need, we have been undertaking rural area projects focusing on better amenities and enhancing living conditions of locals in partnership with FIL since 2016. Our projects include setting up large-scale water storage facilities and artificially created surface water bodies in these areas to address the water supply challenges across multiple locations.
One of the recent initiatives we undertook was when the residents of Rede village in Solapur shared an appeal with us for a percolation tank covering 23 acres of land to store water. Created to filter the surface water for increasing the ground water level, we set up a 20 crore litre capacity percolation tank that will meet the irrigation needs of 650 acres of farmland and ensure seamless water supply to 3500 individuals staying in the vicinity.
An inauguration was held on 20th June 2022, where the villagers extended their gratitude to the FIL and MMF representatives. Since 2017, we have been supporting the village of Rede through water conservation projects like constructing and repairing CNB's (Cement Nala Bands), a reservoir deepening project, to name a few.
A recent analysis revealed that these projects have greatly benefitted farmers by ensuring year-round clean water access and greater irrigation access leading to increased cultivation yields and employment opportunities.
Mukul Madhav Foundation, as CSR partner of Finolex Industries, completes a project where 22 tribal villages in Maharashtra are declared Open Defecation Free (ODF)
(Backed by Finolex Industries, Onground support by Yuva Parivartan)
According to the World Health Organisation (WHO), poor sanitation is believed to be the cause of nearly half a million deaths in underdeveloped and developing countries. With the support of Finolex Industries, our journey to ensure better sanitation facilities in the rural areas of India began way back in November 2016 in Palghar. We are proud of how this initiative has grown to 878 solar-illuminated toilets with soak pits, ensuring that 14 villages in this district are now declared Open Defecation Free (ODF).
On 20th June 2022, we inaugurated 100 toilets in Aaine village, Palghar district, in partnership with Finolex Industries with an official ceremony. Next stop was Gadchiroli in Nagpur, where eight tribal villages have been declared Open Defecation Free through our efforts of setting up 260 solar-illuminated toilets with soak pits with the support of Yuva Parivartan, our on-ground partner.
The gratitude of the local authorities in both districts and the beaming faces of the local villagers was a testament to our efforts to enhance the quality of rural sanitation.
Desilting and waterbed deepening initiative to resolve the drinking water issue in Karmala, Solapur
(Initiated by Yashwantrao Chavan Mahavidyalaya (YCM) college, Backed by Finolex Industries)
To support the desilting and deepening of the waterbed in their vicinity, representatives of the Yashwantrao Chavan Mahavidyalaya (YCM) college reached out to FIL and us with an appeal to raise the water level in more than 85 borewells and ten wells in the surrounding areas of Karmala district in Solapur. Based on an evaluation, the initiative was expected to increase the rainwater availability and resolve the drinking water problem faced by YCM College. An MoU was signed by both parties to commence the work in April that will support over 3700 YCM college students and local villagers.
Commemorating the project completion, an official ceremony was held on 7th June 2022, in the presence of Dr. L. B. Patil, Principal, YCM College, Mr. Santosh Shelar, Sales Representative in Finolex, representatives of the college, staff and students.
Ongoing support to communities in Bhatye, Ratnagiri with a drinking water scheme
(Backed by Finolex Industries)
Due to its geographical location, Ratnagiri has historically seen a shortage of potable water. Local bodies like Jamatul Muslimin Bhatye and Grampanchayat Bhatye have recently appealed for a drinking water scheme. As we have been supporting the district with drinking water initiatives since 2016, this requirement was immediately addressed in partnership with FIL, where a 10,000 litres water tank was provided to supply water to 750 villagers. The villagers also contributed to this project by arranging for necessary land, borewell facility, electricity connection and labour to support the initiative.
This project was initiated on 2nd June 2022 with the coconut-breaking ceremony in presence of the respective community heads, local body representatives, and residents of Bhatye, where they expressed their gratitude to the FIL and MMF representatives who were present.
Continued support to communities in Ratnagiri with a drinking water scheme
(Backed by FIL and MMF)
Ratnagiri faces acute water shortage due to geographical challenges. MMF has been supporting the district with drinking water initiatives every year since 2016. This year, the Sarpanch of the Phansop and Bhatye village in Ratnagiri appealed for support, and MMF responded with a drinking water scheme.
Under this scheme, two water tankers carrying 5000 litres were deployed to the district, and water delivered to the doorsteps of local families. Approximately 1500 families benefited from this scheme.
This initiative was inaugurated in the presence of the Sarpanch from both the villages, Government authorities and Gram Panchayat members. The villagers and representatives of FIL and MMF were also present on this occasion.
The Sarpanch of both villages and Gram Panchayat members expressed their heartfelt gratitude to FIL and MMF for their continued support, especially during summers.
Supported ITI Ratnagiri with the Water Pipeline network scheme
(Backed by Finolex Industries)
An appeal was received from the Industrial Training Institute, Ratnagiri to donate plumbing material for a water pipeline network for the boys' hostel, along with a tree plantation project within the ITI Ratnagiri campus.
MMF responded to the appeal and the project was inaugurated on 1st of January 2022, at the hands of District Vocational Education and Training Officer (DVEO), Mr. Kotawadekar, and the ITI principal, Mr. Shetye.
The installation of this pipeline will not only ensure continuous water supply to the boys' hostel, which accommodates 100 students, but it will also take care of the watering needs of around 150 mango saplings within the garden on campus.
The project also involved shramdaan (self-work) by the students of the ITI Ratnagiri, under the able guidance of their teachers. ITI Ratnagiri expressed their gratitude towards this support.
Supplied plumbing material provided by Finolex Industries for a Drinking water scheme in Ratnagiri
(Backed by Finolex Industries)
An appeal was received from the Kharvai Samaj Parivartan Manch and the Purnagad Panchayat of Purnagad village in Ratnagiri for supporting a drinking water scheme which stands to benefit around 1500 people from the fishing community.
The people of the village contributed towards this project by arranging for the required land, borewell, electricity and labour charges. So, on 5th March, 2022, we provided plumbing material to them, which enabled them to fetch water from the tanks that are situated in the hilly regions of the coastal area, into their community.
The Karvai Samaj Parivartan Manch Purngad and the members of Purnagad Gram Panchayat expressed their gratitude towards this support.
Construction of sanitation blocks at the Ratneshwar Library in Dhamanse, Ratnagiri
(Backed by Finolex Industries)
MMF constructed 6 toilet blocks at the Ratneshwar Library on the 31st of August 2021.
Earlier, patrons of the library would spend less time here because of the lack of amenities.The building of this toilet block will benefit more than 150 students and 200 villagers, and we believe it will cultivate the spirit of reading among future generations too.
Donated an RO system to the Kanzat Primary Health Centre (PHC) in Gujarat
(Backed by Finolex Industries)
On 25th October 2021, Mukul Madhav Foundation donated an RO system to the Kanzat Primary Health Centre in Gujarat.
The health centre serves a population of more than 30,000 inhabitants across 20 villages, providing them with basic health treatments, COVID treatment and COVID vaccines. Every day, more than 200 patients come to the centre for vaccination and other treatments.
Yet, pure drinking water was not available at the centre. Hence, they appealed to MMF to provide an RO system. MMF took note and quickly extended support by installing the system for the convenience of patients, their relatives, and the health care professionals working there.
Donated an RO filter at the Rajkumari Ratnavati Girls' School in Jaisalmer, Rajasthan
(Backed by Finolex Industries)
Mukul Madhav Foundation responded to an appeal made by "CITTA" India Foundation and arranged for an RO filter to be installed at the Rajkumari Ratnavati Girls School at Kanoi, Jaisalmer, Rajasthan on 22nd November 2021. The RO water filter proved to be of great help to the school, as it is located in the rural interiors of the Thar desert in Jaisalmer, and experiences extreme weather conditions every summer.
Construction of Toilets in Palghar District
Located 115 km away from Mumbai, the Palghar district has a sizeable tribal population with some villages in the district still being underdeveloped without access to basic amenities. MMF has decided to bridge the gap with welfare initiatives related to sanitation and water. We have been working closely in Palghar since June 2017 to create toilets for these tribal villages in collaboration with Kherwadi Social Welfare Association's (KSWA) Yuva Parivartan.
A need assessment was carried out with the villages before providing them with the toilets, teaching them the ill effects of open defecation and health hazards. The key objective of this project is:
To make this area open defecation free by constructing toilets for each household.

To educate the households about good personal and community health and hygiene practices, including keeping their surroundings clean

To promote the benefits of privacy and safety, especially among young girls and women
Project Phases
The project was carried out phase-wise.
The first phase of construction began in November 2017 in collaboration with Finolex Industries. They funded 50 toilets in Sonale, a tribal village in Palghar District, Maharashtra. These were inaugurated on 8th January 2018. 

In the second phase, Mukul Madhav Foundation appealed to corporates, ZF Steering Gear, Pune, supported another additional 30 toilets at Vadavali village, Taluka Wada, which was inaugurated on 12th June 2018.

In the third phase, MMF continued collaborating with Finolex Industries to construct and inaugurate another 50 toilets on 21st December 2018 in Taluka Wada in the villages of Vadavali, Vihre, Keiv Hamrapur and Bavaghar. 

The fourth phase of construction was at Keltan, Sapne and Karalgaon with 77 toilets funded by Finolex Industries in January 2020.

The fifth phase of construction was at Nane Sange with 125 toilets and in Gorhe with 127 funded by Finolex Industries, completed in January 2020. 
The sixth phase of construction was in Kev and Hamrapur, funded by Finolex Industries  culminating in a total of 127 toilets completed in April 2020.

The seventh phase of construction was in Jawahar block with the support of Hinduja Foundation with a total of 100 toilets completed in May 2020. 

The eighth phase of construction was in Wada Baveghar with the support of Finolex Industries with 79 toilets completed in December 2020.

The ninth phase of construction was in Jawahar in collaboration with Shapoorji Pallonji Pvt Ltd with 15 toilets completed in May 2021. 

The tenth phase of construction was in Khidsa in collaboration with Finolex Industries with 27 toilets completed in November 2021.
Additionally, a solar pump (with battery backup) has been provided to Vadavali village, with a population of 1,400 people, which now prevents villagers from walking long distances to fetch water from the river.
The outcome of the project
21 open defecation free villages

Women have a greater sense of security

A healthier environment for the villagers

Better control of various diseases 

With the inclusion of soak pits to convert refuse into manure, and solar panels, this mission contributes significantly to our sustainability goals
Water conservation projects along with another corporate, namely Ashok Leyland, were carried out in 2018-19, supporting approximately 400 villagers. 

At Kev, we rejuvenated a well 

At Hamrapur, we constructed a Cement Nala Bund (CNB)

At Bavegad, we helped de-silt and clean an existing reservoir
Construction of toilets in Gadchiroli in collaboration with Finolex Industries
Since June 2017, MMF and Finolex Industries had been working closely with Kherwadi Social Welfare Association's (KSWA) Yuva Parivartan NGO in Palghar to build individual toilets in tribal villages. Continuing this collaborative effort in 2019, we started working in Gadchiroli to create Period Positive Holiday Homes to support tribal women in these rural areas, followed by implementing a plan of constructing 260 individual toilets in 9 villages.
On 27th January 2022, 114 individual toilets were inaugurated in Gadchiroli village.
The second phase of finishing 146 toilets will be completed by April 2022.
Provided Sanitation Facilities to Army Hospitals in Pune
We provided 12 portable toilets to the following army hospitals in Pune as they were lacking in sanitation facilities for patients and relatives:
CTC Wanowrie: 4 units

Military Hospital Khadki: 4 units

Command Hospital: 4 Units
Support with Toilet Facilities and RO filters in Maharashtra, Rajasthan, Gujarat and Orissa
Toilet facilities were constructed in schools in Ratnagiri, Satara, ZP School in Umbraj, and Khandala in Maharashtra as well as in Padra block, Gujarat. This project was initiated in a total of 18 schools, benefiting 7,846 students. 

A toilet block was constructed at Rajkiya Uchh Madhyamik Vidyalaya, a school for boys and girls at the Kela Ka Bass village near Jaipur, Rajasthan, benefiting 300 girls and 200 boys. This village is unique as most of its residents are plumbers by profession.

Approximately 90 Reverse Osmosis (RO) units have been provided to various government institutions, hospitals and schools in Maharashtra and Gujarat since 2013. 

We provided support to the Shri Ramkrishna Ashram School, Orissa, with the construction of a toilet and bathroom block in 2019. This benefitted 330 girls.