Promotion of Education
Education should be a fundamental right as it is the first step towards realising the full potential of every individual, whether it's to discover the career they want to pursue, the sports they want to play and even the extracurricular activities that will enrich their lives. However, good quality education is still not easy to come by in India. 
With this in mind, the Mukul Madhav Foundation has made the promotion of education one of its core objectives. Every child deserves to start life on the right foot, which begins with school. To bring this objective to life, we have several ongoing initiatives like infrastructural support, scholarships, safe drinking water and sanitation, supporting teachers with remuneration and training, donation of sweaters, uniforms, books, stationery essentials and more, to ensure quality education for every child, whatever their circumstances.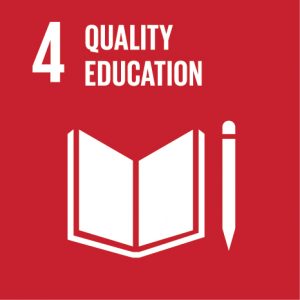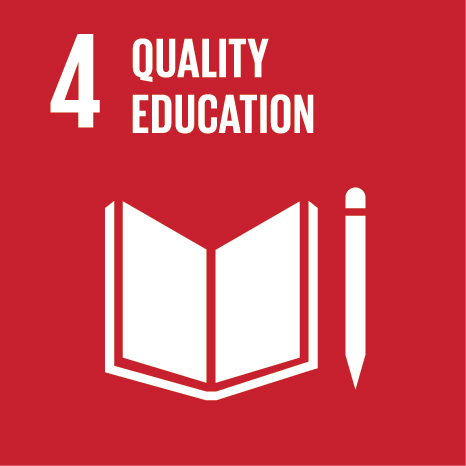 School Transformation Project in Lucknow
(Backed by Finolex Industries, Supported by Yuva Unstoppable)
Many schools in small towns do not have sufficient facilities for students. We received an appeal on behalf of the Governor of Uttar Pradesh, Mrs Anandiben Patel, through Yuva Unstoppable to provide facilities to these schools. This appeal was presented to Mr Anil Whabi, Director of Finolex Industries, who visited Lucknow recently.
We immediately agreed to collaborate with Yuva Unstoppable to work on the School Transformation Project in Lucknow. We signed an agreement with them in the presence of ADM Lucknow Shri Himanshu Gupta; Mrs Ritu Prakash Chhabria, Managing Trustee – Mukul Madhav Foundation; Mr Amitabh Shah, Founder, Yuva Unstoppable; Mr Anil Whabi, Managing Director, Finolex Industries Limited, along with Team Yuva Unstoppable and Team Mukul Madhav Foundation.
The objective of this project is:
to provide access to clean sanitation units for boys and girls at the school campus
to provide drinking water and dishwashing areas at the school campus
to paint the school campus as required
to install a sanitary pad incinerator
This initiative will transform 9 schools by building toilet blocks for girls and boys, mid-day meal sheds and a drinking water facility. These will be made available by March 2023.
Integrated School and Village Development program started in Ramanagara District, Karnataka
(Backed by Finolex Industries, Supported by Samarpaka Seva Trust)
We signed an agreement with the Samarpaka Seva Trust on October 28th, 2022, to support education and rural development in the Magadi block of Ramanagar district, Karnataka.
Together, we plan to build 41 toilets in 9 government schools, arrange for 254 benches and desks in 6 government schools and install 7 RO plants (2 in school and 5 in the villages) as part of this collaboration.
We inaugurated the initiative on November 1st, 2022, by breaking the traditional coconut in the presence of Mr Rajanna, Managing Trustee, Mr Sathya, Shivakumar and Mr Jayanth from Samarpaka Seva Trust. Also present were Ravi G D, the Principal of primary, middle and high school; Rajanna, Headmaster of the primary school; Suresh, Headmaster of the high school; and Mr Vishnu Murthy and Mr Praveen Ural from the Finolex team in Bangalore.
We thank Yash Aradhya for representing us as a brand ambassador and being deeply associated with Mukul Madhav Vidyalaya, where he offers online career guidance. This 17-year-old is a racing prodigy with over 65 wins under his belt. He represents India at the French Formula 4 championship racing circuit. He also receives our support.
Provided basic requirements to Parishram Hostel at Khambhat, Gujarat
(Backed by Finolex Industries)
Parishram Anudanit Nivasi Primary School at Khambhat in Gujarat provides teaching and residential facilities to 150 boys and girls from class one to class eight. These students come from tribal and underprivileged families.
The trustees mentioned to us that the children had been using torn mattresses for almost a decade, and storing their belongings in aluminium trunks. They appealed to us for 150 hostel lockers, mattresses, pillows, bed sheets, blankets and 15 ceiling fans.
We immediately supported their requirements and our representative, Mr Nitul Barot, handed over the materials to the trustees of the hostel. The trustees expressed their gratitude for the better basic facilities that they can now offer these underprivileged students. They said that it was the best Diwali gift for the children.
A knowledge-sharing session on plumbing with students in Neware, Maharashtra
(Backed by Finolex Industries)
At the request of New English Neware School, Neware in Ratnagiri district, we organised a workshop on basic plumbing on October 7th, 2022.
This workshop was more of a demonstration than just a lecture. Attended by 117 students from Class Nine to Twelve, the workshop aimed to train young adults to address basic plumbing issues that they could face in their homes.
The demonstration included basic plumbing skills training, how to do good plumbing, an introduction to various types of fittings and pipes, and their applications and properties. This session was conducted to help the students gain confidence to resolve minor plumbing issues at home and help and support their parents in daily life.
The school committee, Principal and teachers, who also attended this demonstration, were thankful for this support.
Continued efforts to support educational needs to rural schools
(Backed by Finolex Industries, Supported by ICDS, Pune)
We have been supporting the Zilla Parishad Primary School in Wadgaon Anand village in Junnar, Pune, since 2017. We have provided and supported the school's infrastructure by offering Finolex Pipes worth Rs 19 lac, providing a safety grill wall in and around the school and building a dining hall for the school.
This village, which was earlier dependent on its water supply only from water tankers, was also supported with 2.5 kms of pipes to provide water from the reservoir. The villagers and farmers will now be able to access water for domestic purposes and for their livestock with this support.
At another block named Junnar in Wadgoan Anand, the health and nutrition needs of women and children from ten tribal villages have been taken care of with the support of the Integrated Child Development Scheme (ICDS) department of Pune.
This Zilla Parishad Primary School in Wadgoan Anand has won the first rank in the district in the Zilla Parishad President's Cup competition and have kindly acknowledged FIL and MMF for receiving this recognition.
The Gram Panchayat and the villagers now plan to upscale their projects by supporting women with vocational skills and upgrading the school infrastructure.
Enhancing our outreach in the education space with the opening of a new library in Lodhavale, Satara
(Backed by Finolex Industries, In association with Dream Social Foundation)
Education continues to remain a core mission for us as it was the dream of our Founder Late Shri. P.P Chhabria, that every child deserves to start life on the right foot, which begins with school. Keeping this objective in mind, FIL/MMF have been supporting educational institutions, schools and colleges across India to ensure quality education reaches every child, irrespective of their circumstances or facilities in both urban and rural areas of India. With scholarships, infrastructure, teacher's training and remunerations, sanitation, clean drinking water facilities along with the donation of sweaters, uniforms, books, stationery, and other essentials.
On the auspicious day of Janmashtami which fell on 19th August 2022, MMF with the support of FIL inaugurated a library in Lodhavale village, Satara. This was in response to an appeal we received from Mrs. Anuradha Deshmukh, Founder of Dream Social Foundation who sought support with the construction of the library that would greatly benefit students in the vicinity of Satara district, especially with their preparation for various competitive exams.
The official inauguration ceremony was held in the august presence of Mr. Prabhakar Deshmukh, IAS Officer, Mr. Indrajeet Deshmukh, Mr. Vijay Singh Deshmukh, Mr Rupesh Seth, Mr. Yasmin Shaikh, along with FIL and MMF representatives.
Ongoing support for women's education
(Backed by Finolex Industries)
With the support of FIL, we have been supporting the educational requirements of twenty girls since 2018, who were orphaned or raised by single parents, via SAMPARC (Social Action for Manpower Creation)- an NGO based in Bhaje, Pune. SAMPARC was established in 1990 to support and provide skill training, through various projects, to orphaned and destitute children who belong to marginalised communities like sex workers.
After the impact of the pandemic, we resumed supporting this initiative from 22nd July 2022, where 20 girls from Grades Three to Twelve received uniforms, books, accommodation, and food. Moreover, SAMPARC will ensure the physical and emotional well-being of children, until they become self-sufficient.
Infrastructural support at the Swami Vivekanand Henk Bruna Round Table School in Bangalore
(Backed by Finolex Industries, Supported by Round Table India-Bangalore Chapter)
An appeal from the Swami Vivekanand Henk Bruna Round Table School, Hoskote, in Bangalore, Karnataka, came to us to support the renovation of school infrastructure and toilet facilities which will benefit over 350 students. We promptly responded and provided the necessary infrastructural support.
On completion, an official ceremony was held at the school premises on 17th July. This was in the presence of dignitaries like Mr. Gopal Gera, Project Convenor, Mr. Vivek Murnal, Mr. RN Vishnumurthy, and Mr. Bhimappa Billur, from FIL, along with the Round Table India-Bangalore Chapter.
In April 2021, we aided the school with the building of their Pre-Primary block which now has over 350 students. For the last two decades, we have supported over 90 schools and educational institutions pan India with their requirements, with the backing of FIL.
Enhancing the computer lab facilities at the Prabhakar Patil Education Society college
(Backed by Finolex Industries, Supported by the Centre for Transforming India- a registered nonprofit trust)
We recently received a request from CFTI (Centre for Transforming India) to enhance the computer lab facilities at the Prabhakar Patil Education Society College. As part of their technical requirements, we arranged 60 computers for their students to learn digital media and animation as part of their skill development courses. Moreover, these computers are going to be used by CFTI to aid the women from nearby villages as part of their digital upskilling initiatives.
The inauguration was held on 16th July 2022, at the campus premises in Alibaug, in the presence of Mr. Omkar Pote, Principal, Ms. Chitralekha Patil, Trustee, Mr. Jitendra Jadhav and Mr. Sushant Mankar from Mukul Madhav Foundation, Mr. Pradeep Vedula, President of Marketing at Finolex Industries Ltd, and Mr. Jaydev Modi, Chairman of Delta Corp. Ltd.
Before this, we had provided house roofing assistance and ration kits to the college during the Nisarga Cyclone in July 2020, with the support of FIL and the Hinduja Foundation.
Tackling the drinking water challenges faced by the students of Shrinath Vidyamandir Vidyalaya Vadapuri
(Backed by Finolex Industries)
According to a report by UNICEF, less than 50% of the population in India has access to safely managed drinking water. The conditions in the rural areas are far worse as children studying in schools often do not even have the provision of clean drinking water.
Being forced to drink water from unsafe sources such as hand pumps or directly from bore well pipes where the levels of contaminants are often high enough to cause adverse health effects, many school children often fall sick and end up missing out on school.
Taking cognisance of this matter, we provided a water filter to Shrinath Vidyamandir Vidyalaya Vadapuri, located in the Tal Indapur district in Pune, which will directly benefit the 200 students at the school. The inauguration was held on 24th June 2022, in the presence of Mr. Nandkumar Gujar Indapur, Authorised Dealer for Finolex, the Principal of Shrinath Vidyamandir Vidyalaya Vadapuri, other distinguished guests (including representatives from FIL and MMF), staff and parents.