Eradicating Extreme Hunger & Poverty
Hunger and malnutrition are two of the greatest challenges of our time. Not only do the consequences of not having enough – or having the wrong – food cause suffering and poor health, but it also slows progress in many other areas of development like education and employment.
MMF has taken the initiative to eradicate extreme hunger and poverty by providing continuous monthly grocery support to 42 institutes working in the areas of social welfare, in schools, helping the homeless, senior citizen homes, leprosy homes, the visually impaired, homes for orphans, homes for mentally challenged, the differently-abled and migrant students. We also provide daily meals on the streets to homeless people and those in need.
This initiative is to support the most helpless and most in need in our society. MMF provides financial support for mid-day meals in schools as tiffin or in the mess, nutritious food for orphans and two meals a day, every day, to hundreds of homeless people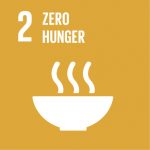 Support to a residential girls school in Beeda village, Udaipur district
(Backed by Finolex Industries Ltd) 
In our endeavour to provide educational institutes with scholarships and infrastructure support, we responded to an appeal from the Rajasthan Bal Kalyan Samiti (RBKS) Education Complex in Beeda village, Jhadol block of Udaipur District.
The RBKS Education Complex is a residential school at Beeda village in the Jhadol block of Udaipur district, set up in 1995 with the support of the Ministry of Tribal Affairs. It fulfils the educational needs of 545 tribal girls from the Jhadol and Kotra blocks in Udaipur District. Students from Class 1 to Class 12 have had to travel from as far as 10km to 136km to attend school. The residential accommodation provides these girl students with a healthy environment for their overall development and enables the completion of their education.
To strengthen our association, we signed an agreement to provide a roti making machine, in the presence of Girija Shankar Sharma, Director, RBKS; Nitu Singh, Program Director, RBKS; Ritu Prakash Chhabria, Managing Trustee of Mukul Madhav Foundation; Sheila Miranda and Michael Urwick from Hinduja Foundation, UK, and also supporting members from Team MMF UK and Team MMF, Pune.
The residential accommodation for the students has a traditional Indian kitchen where food is prepared for 545 girls and 50 orphan girl children. Providing nutritious food is their utmost priority and the roti making machine will help them provide the students with timely, hygienic and nutritious food for their growth and development.
We at Mukul Madhav Foundation have also been supporting 385 tribal girl students with their education fees since 2021. This is our second initiative to support tribal girl students in Rajasthan.
Continued support with relief work as part of the Give With Dignity initiative in Varanasi
(Backed by Finolex, Supported by Hope Welfare Foundation)
In March 2020, when the country was caught off-guard by the beginnings of a worldwide pandemic, we actively began with relief work by providing ration kits, hygiene kits, PPE gear and other necessities to those in need. Within six months, this spawned into an initiative that we call "Give With Dignity".
In continuation with our support to senior citizens through this initiative, we donated 1,000 Sadvi Mata sadhu babas in Varanasi, UP, with footwear, blankets and beanies for the winter, along with a hot meal. This was done in collaboration with a local implementation partner, Hope Welfare Foundation, on December 13th, 2022, on the wedding anniversary of the Late Smt Mohini and Late Shri PP Chhabria.
Earlier in 2022, in collaboration with this Foundation, we supported 80 women by offering them a tailoring course that would empower them to earn a livelihood. They were also given an opportunity to showcase their products at Yellow Ribbon, an urban fair held in Pune just before Diwali.
Provided groceries to 100 students for three months in Pune
(Backed by Finolex Industries)
Shramner Diksha Buddhism arranges three-month camps for young students to teach them the doctrines of Buddhism. Every batch is limited to 100 students.
The students are taught Buddhism and taken on a visit to a series of ancient Buddhist caves near Junnar town, dating back to the 1st and 3rd century AD.
We provided groceries to the students at the Shramner Diksha Buddhism Camp and Buddhist Caves in Junnar, Pune, to help in their overall growth and development.
Mid-day meal initiative for over 500 children in Pune
(Backed by Finolex Industries)
During this academic year, FIL and MMF have supported schools across India with urgent appeals covering sanitation, infrastructural support, education supplies, and scholarships to improve classroom education post-pandemic. We recently received an appeal from the Poona Women's Council School based in Pune to support 575 children with mid-day meals.
With the timely support from FIL and other donors, the mid-day meal initiative commenced effective 12th July 2022. Juice and biscuits were distributed on the first day to students in the presence of Ms. Rakhi Shetty, Convener and past President of the Poona Women's Council School, staff members, and Mr. Jitendra Jadhav from MMF.
Grocery donation program to support the Narayan Parshuram-Abhiyankar remand home in Ratnagiri
(Backed by Finolex Industries)
Supporting NGOs with essentials like groceries has been an integral part of the CSR activities conducted by FIL and MMF in the Ratnagiri district since 2016. A few key initiatives around monthly grocery support include Ashadeep (for special children), Anandi Anusaya (for elderly women) and Renuka Mata for female students from Nagaland.
Expanding this initiative, a grocery donation program was initiated from 1st June 2022 for the Narayan Parshuram-Abhiyankar remand home in Ratnagiri. With a monthly donation, this project will benefit 27 children between the ages of 5 to 18 years. On behalf of the home and its officials, Dr. Bedekar, the Secretary of the remand home thanked the officials from FIL and MMF who were present at the inauguration and expressed his desire to build a long-standing association through this initiative.
Distribution of dry ration kits to striking State Transport workers in Maharashtra
(Backed by Finolex Industries)
Mukul Madhav Foundation has taken concrete and consistent steps towards the eradication of hunger.
The State Transport workers have been on strike since October 2021. In January 2022, we distributed dry ration kits to the families of these striking workers at the Parner & Shrigonda depots in Ahmednagar, Maharashtra. A total of 100 kits were distributed in each depot.
The State Transport workers appreciated this gesture.
Distributed 1000 ration kits and blankets at the Masar Village in Gujarat
(Backed by Finolex Industries)
The Masar Gram Panchayat had put out a request for support of 1000 blankets for underprivileged villagers. These villagers live in huts and find it difficult to keep warm during the biting cold winters.
Responding to their appeal, we decided to not just provide them with 1000 blankets, but also added 1000 ration kits. Each ration kit included 3kgs of rice, 3kgs of wheat flour, 1ltr edible oil, 500g toor dal, and 250g tea powder.
These kits were distributed to the villagers on the 18th of December 2021. The village Sarpanch expressed his gratitude to the MMF team for its support and concern for the people of Masar.
Distributed 10 Scitech Soymate machines at Mokhada, Palghar
(Backed by Finolex Industries)
Nutrition has been a matter of primary concern for Mukul Madhav Foundation since its inception. We strive to find self-sustainability, therefore, in all that we do. One such initiative was helping the tribal community upgrade their living conditions through better sanitation facilities, beekeeping training and workshops for the ladies of the village, illuminating paths for the safe passage of all its residents, and more.
In our continued endeavour, we were joined in by the Science and Technology Park, Pune who offered to help us by introducing and distributing ten Scitech Soymate machines to ten Anganwadis. This machine is a multi-purpose, lightweight and cost-effective food processor that addresses the core nutritional needs of women, children, and the elderly.
So, on 4th March, 2022, this revolutionary machine, developed by a start-up and supported by Science and Technology Park, was introduced to the people of Mokhada village.
The soy milk extracted through Soymate can be fortified with jaggery and then fed to children below 5 years of age. The Okara (rawa) obtained can be mixed with mushroom powder and made into rotis. Also, Soy protein fortified rice can also be made by cooking rice in soy milk instead of water.
The Scitech Park, in association with Karmaveer Bhaurao Patil High School, and the Rayat Shikshan Sanstha, Satara, through their Arts and Commerce College, Mokhada, have identified, trained, and supported various self-help groups, primary healthcare staff members, and teachers from Anganwai, Balwadi, and primary schools to use the Soymate. It is a blessing that has helped us in the fight against malnutrition in the area.
Grocery Support
Since 2010, MMF has been supporting various institutes with groceries and food in Pune, Satara, Ratnagiri and Masar:
Pune, Maharashtra: A total of 42 institutes have been supported with monthly groceries and nutritious foods so they can cook and feed the hungry. We also supported over 300 students from the College of Agriculture, Pune, who migrated from rural areas for 3 months for their exams, with tiffin services twice daily.
Satara, Maharashtra: Dronagiri is an orphanage for newborn babies. MMF has been supporting them with a supply of Lactogen.
Karnataka: We have also been supplying monthly groceries to the Service Agency For Rural Women And Children (SARWC), an organisation caring for the mentally and physically disabled in Karnataka.
Masar, Gujarat: Gram Swaraj Uttar Buniyadi Hostel is being supported with groceries.
Ratnagiri, Maharashtra: 3 institutes, including a rehabilitation centre for the mentally challenged, have been supported with monthly groceries.
Supported 300 students from Agriculture College, Pune, who migrated from rural areas for 3 months with tiffin services twice daily.
The "EK MUTTHI ANAJ" initiative was started by MMF, where Mukul Madhav Vidyalaya students collect one fistful of seeds to help feed the mentally challenged children at Ashadeep Rehabilitation Centre. This initiative was started in 2016 and the students continue to support it as a part of their social responsibilities.
Daily Meals
We have been providing 320 daily meals, morning and evening, to daily wage earners, the homeless, orphans and other vulnerable groups by collaborating with ashrams, NGOs, orphanages and caterers across the country.
100 meals, 7 times a week, for homeless people through Amit Caterers, Pune, from 2016
220 meals daily through the Annamrita Foundation to the Gurukulam Day Care Centre, Pune, from 2020
150 meal, 4 times a week through Annamitra Foundation, Pune, from 2020
220 meals, 3 times a week, through Sadhu Waswani Mission, Pune, from 2021
120 meals, once a week, at Sai Ashray Orphanage, Shirdi, from 2021