Armed Forces and Veterans
It is an honour to be able to work for the armed forces and veterans who have put their lives on the line to protect our nation. Since 2017, MMF has been trying to improve the quality of the lives of soldiers, veterans and their families through initiatives involving financial and occupational assistance for widows and disabled veterans, as well as improving their health and sanitation facilities.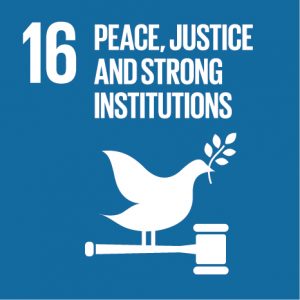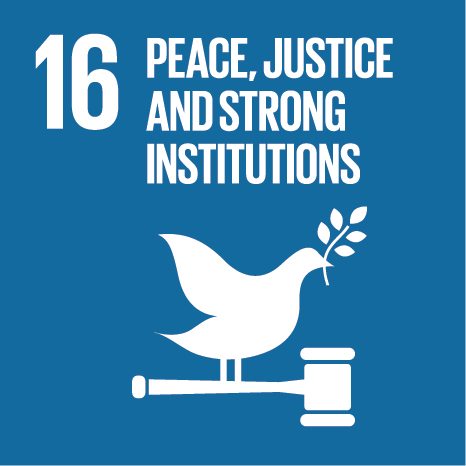 Musical Programme organised at the Paraplegic Rehabilitation Centre in Pune as part of the Azadi Ka Amrut Mahotsav celebrations
(Backed by Finolex Industries)
Observing Azadi Ka Amrut Mahotsav to commemorate the 75th anniversary of Indian Independence, FIL and MMF celebrated Raksha Bandhan with soldiers at the Paraplegic Rehabilitation Centre in Pune by organising a musical program. Distinguished dignitaries at the official event included Col. Mukherjee and Col.Bhargava, from the Indian armed forces along with Ms. Sonya Rau, a well-wisher of the Mukul Madhav Foundation. It was truly an evening to remember for all who gathered.
Sewing machines to Skill Center, Aundh Military Station, Pune
We have provided 7 sewing machines to the Aundh Military Station in March 2021 to provide occupational skill development for spouses of servicemen. Training and guidance on how to use these machines is also being provided.
Established a Neonatal Milk Bank in Pune
As a part of healthcare for children, we supported the Command Hospital, Pune's 20 bedded Neonatal Intensive Care Unit (NICU). with a human milk bank for better neonatal healthcare in 2021.
The recipients of the breast milk are vulnerable preterm and sick babies and special cases where mothers are unable to supply sufficient milk for their babies. The objectives of the programme are:
To decrease child morbidity and mortality
To provide human milk to infants who would otherwise not have access to it
To provide a service that collects, screens, processes, and dispenses (by prescription) human milk donated by nursing mothers who are not biologically related to the recipient infant.
To make sure that every baby receives human milk as early as possible, especially those who are born weak.
Support to widows of warriors
We have been extending financial support through 2020 and 2021 to 20 widows of bravehearts who lost their lives in the Galway Valley.
Tents to the Indian Army stationed at high altitudes
In 2020 and 2021, Mukul Madhav Foundation donated 50 high-altitude tents with self-contained facilities that can house 400 Jawans. This will help our troops stationed at peaks as high as 18,000 feet. At this high altitude, harsh winters and storms are a common occurrence and temperatures can plummet to -40 degrees Celsius.
Provided Sanitation Facilities to Army Hospitals in Pune
We provided 12 portable toilets to the following army hospitals in Pune:
CTC Wanowrie: 4 units
Military Hospital Khadki: 4 units
Command Hospital: 4 Units
Support for the Ex-Servicemen Contributory Health Scheme (ECHS) Physiotherapy Centre in Lohegaon, Pune
ECHS supports and enhances official welfare efforts within the Indian Army, focusing especially on the welfare of families, children, and widows of all ranks, including retired personnel of the Army since 2003. Ex-servicemen, pensioners and their dependents, who were only entitled to treatment in service hospitals earlier, can now also go to civil or private hospitals that are empanelled with the ECHS.
MMF supported them with upgrading the infrastructure facilities, like providing physiotherapy equipment, an air conditioner,a refrigerator for storing the medicines and a blood analyser.
Support to Sainik Welfare
In 2018 and 2019, MMF has donated to the Department of Sainik Welfare – an organisation managed by the central government that works for the welfare of war widows and the education of the children of our Army heroes.
MMF will continue to extend its support to help the families of the Indian Army.
Supported Paraplegic Rehabilitation Centre (PRC), Kirkee, Pune
Responding to an appeal received from Col. Kaushik Ray and the Veterans Node, HQ Dakshin Maharashtra, we supported the PRC with the installation of a solar heating unit for their hydrotherapy swimming pool.
This helps with underwater physiotherapy, neuromuscular revival, and strengthening of the body muscles of the paraplegic and quadriplegic patients who reside here.
Supporting Rashtriya Indian Military College (RIMC), Dehradun
Since 2017, MMF has been supporting the Masters in English course at the RIMC through the ROBA Trust at Dehradun, Uttarakhand, by contributing the teachers' remuneration. The RIMC is an inter-service institute and a Category A establishment of the Ministry of Defence