COVID Relief Activities
Mukul Madhav Foundation has been working tirelessly to support rural and urban India during the COVID-19 pandemic.
Our foresight and drive to improve people's lives set us up for the long battle with COVID-19 even before the WHO had declared it a pandemic and before the Indian Government had started to take precautions.
At Mukul Madhav Foundation, we are proud to have played a vital role in the fight to provide essentials and medical services to the rural and marginalised sections of our society. We have supported doctors, other medical personnel and institutions with masks, gloves, face shields and sanitiser and ongoing hot meals. Kindness Kits were also distributed to doctors and medical personnel, which contained hygiene kits including toothbrushes, toothpaste and soap; Knorr soup, Maggi noodles, and turmeric milk. From the early start of February 2020 until now, we have collaborated with people and institutions from around the globe to provide aid and assistance to people in need.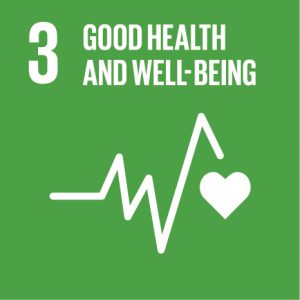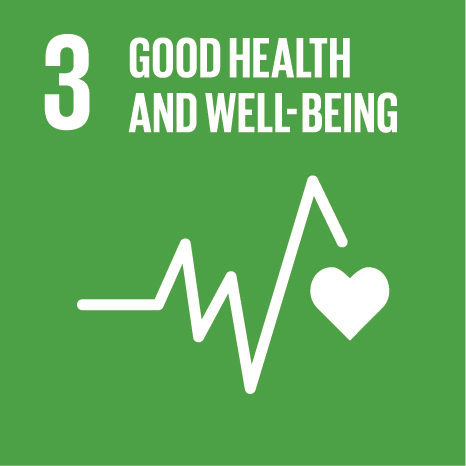 Our approach was two-pronged:
Revive to Survive:

We wanted to revive self-help groups and small and medium-sized businesses (MSMEs) to help them survive the lockdowns. We supported them by sourcing dry rations, hygiene kits and PPE gear like masks, gloves, clothes, and

other essentials we needed to distribute these goods like cloth bags and sacks.  

Source Local, Give Local:

MMF distributed all these goods within 15-20 km of the source to support local communities and minimise the need for transport, which was severely limited during lockdowns.
This was key in restoring local economies and livelihoods and saving as many lives as possible while also providing essential resources to sustain populations in interior rural areas. 
These relief efforts were more widespread and reached further than any initiatives MMF had previously undertaken. We are incredibly grateful to all those who collaborated with us, NGOs, the government, corporations or like-minded individuals, for their generosity and shared determination to help all those most affected by the pandemic.
Phase 1: Covid Relief Efforts
Efforts For Covid from February 2020 - November 2020
We initiated our Covid relief efforts by taking care of the basics first, such as masks, sanitisers, safety gear (PPE Kits), and rations for the underprivileged and migrant workers. Alongside, we ensured that as many children as possible continue their education online, and children with cerebral palsy don't miss their therapy and treatment by taking their sessions online and over local TV channels.
 Ration kits continued to be distributed amongst various marginalised communities. Two such communities in Ratnagiri were identified i.e. maids, bus and rickshaw drivers.
Medical Support with public and corporation hospitals
We were in constant touch with many hospitals, nursing homes, COVID centres and primary healthcare centres. Our ongoing support was extended to the following hospitals, to support them in any way they required. Some of the other major hospitals that we have supported are Sassoon General Hospital,The Red Cross Society, KEM Hospital, Naidu Hospital, Bharati Hospital, Ambedkar Hospital, Jehangir Hospital, Oyster and Pearl Hospital, Ruby Hall Clinic in Pune, Symbiosis Hospital in Lavale, Tarachand Hospital, Ex-Servicemen Contributory Health Scheme (ECHS), Aundh Chest Hospital in Pune, Civil Hospital in Ratnagiri and Satara, Bel-Air Hospital in Panchgani, Sion Hospital and KEM Hospital in Mumbai, and in Bangalore at the Hinduja Hospital.
Supporting Startups during COVID, 2020-21
We donated 46 SciTech Airon Ion Generators, a novel device conceptualised by a start-up, J Clean Weather Tech Pvt Ltd, being incubated by the Science and Technology Park, to 35 police stations and hospitals in Pune. The device has now been proven by ICMR to have the capability of destroying 95% of viruses in the air in 40 minutes and 100% in 60 minutes in a 1,000 sq. ft. area. 
MMF procured and distributed 750 face shields from Niraj NM Lab, founded by Niraj, an ex-student of IIT, Manohar Reddy and Kishor Patil. They produce reusable face shields made of non-toxic, food-grade PVC.
NOCCARC Robotics
NOCCARC Robotics, a Pune-based Med-Tech startup and an incubated company of Startup Incubation and Innovation Centre (SIIC), IIT Kanpur, decided to use the opportunity to assist the nation in its fight against COVID-19. Their team developed high-end, low-cost ventilators within 90 days and supplied over 300 of them during the first wave of the COVID-19 pandemic and over 2,500 during the second wave. NOCCARC primarily started in 2017 with a focus on using robotics to design and develop solutions that cater to real-world problems. We sourced 12 ventilators from NOCCARC to distribute to hospitals.
Shreeyash Electro Medicals
Shreeyash Electro Medicals has expertise in manufacturing and exporting a range of ventilation products that are made in a varied range of specifications to meet diverse requirements. We sourced 30 ventilators from them, which cost about 70% less than other comparable imported equipment. These ventilators are already being used as ICU ventilators in most hospitals across the country.
Ashok Leyland Ltd. (ALL)
Ashok Leyland Ltd. (ALL), the flagship company of the Hinduja Group, had developed a low-cost portable ventilator, which it started manufacturing in early June 2020. Testing, certification and clinical trials have been completed and approved. We sourced 30 of these, which were transported by Ashok Leyland to various parts of Maharashtra, UP and Gujarat.
The R&D centre of Bharat Forge
The R&D centre of Bharat Forge, the Kalyani Centre for Technology & Innovation (KCTI), designed and developed state-of-the-art ventilators. MMF procured 20 machines and distributed 12 of these to various hospitals in Pune, Maharashtra.
Covid brought contributions, conversations, collaborations and compassion
These four powerful words established multiple channels through which support was ongoing during trying times.
We collaborated with the Family Planning Association of India, along with HIV positive women, other self-help groups from Pune, and startups in Bangalore to make masks during the pandemic, ensuring they were up to the standards put forward by medical authorities, thereby enabling them to continue earning livelihoods and keep their businesses afloat respectively.
Our association with the Punyadham Ashram, Pune, further galvanised our resolve to provide support to marginalised communities. Punyadham Ashram, which houses senior citizens on the outskirts of Pune, has played an instrumental role in supporting Sassoon Hospital and the police with their generous donation of hand-made masks. The Ashram came forward and helped us distribute these to migrants and ASHA ANM nurses in Primary Healthcare Centres (PHCs) that were connected with the Foundation.
With the unstinting support of the Annamrita Foundation, the Food Corporation of India, the National Restaurant Corporation of India, Blue Sea, Madha Welfare Foundation, Solapur, Mann Deshi Foundation, Satara, and others – we procured food essentials at subsidised rates. MMF also continued receiving support from Teach for India, I Teach, and Akanksha Foundation as our ground partners to provide the students and their families with grocery kits.
"Through the year, we ensured that anyone who needed or asked for help never returned empty-handed."
Support for Migrants
Migrant workers moving through Pune to their hometowns were supported with food, blankets, water bottles, masks, and footwear. Khadki Cantonment Board helped distribute these kits to over 13,000 migrants during this period.
The Foundation, through Yuva Parivartan, supported 150 families who were migrating from Bhiwandi on the outskirts of Mumbai to their villages in Wada, Palghar. They had their own agricultural land in which they were provided with seeds and training to grow Systematic Rice Intensification (SRI) and make their kitchen gardens. With the monsoons on time, these families have been able to sow seeds and saplings and see good crop growth. We also provided them with the know-how on pricing, packaging and selling their produce at key markets to earn a sustainable income. This initiative helped them become self-reliant even in times of uncertainty.
Now, they no longer need to return to the cities to make a living for their families.
Online Classes start at Mukul Madhav Vidyalaya in Golap, Ratnagiri
As the pandemic progressed, we anticipated the plans of the Education Ministry, and in a bid to ensure that children receive education by any means, MMF's school – Mukul Madhav Vidyalaya (MMV), devised an online learning plan and classes for students in Golap village, Ratnagiri in Maharashtra. Although connectivity and attendance have been a challenge, the local authorities and teachers have been making tremendous efforts in providing tablet devices at subsidised costs to willing students. 
Amidst the pandemic, we successfully inaugurated the Junior College of MMV, offering commerce and science streams that began operations in June 2020.
Association with Patrakar Club
We associated with the Patrakar Club (a fraternity of journalists) to distribute masks, groceries, vitamin D tablets, diapers, and kindness kits to various communities. These were distributed to newspaper vendors, the press, salon workers, handicapped personnel, senior citizens, patients affected with leprosy and other physical disabilities, sex workers and their children, transgenders, and frontline workers. Creative Foundation supported this effort as our ground partners.
Partnership with Venkys for Eggs
During the pandemic, protein intake was highly recommended by doctors for COVID-19 patients. A partnership was established with Venkys who very kindly donated 1.40 lakh eggs for patients in Covid-19 hospitals, and slum dwellers in containment zones. MMF distributed 10,000 eggs every day for two weeks in and around Pune.
Supporting Frontline Warriors through Swaminarayan Mandir
Khichidi packets prepared by the Swaminarayan Mandir were added to the Kindness Kits that comprised of toothpaste, toothbrush, talcum powder, Knorr soup packets, and Suhana turmeric milk.
Animal Welfare
During this time, with the support of Annamrita Foundation, which is an association of ISKCON temples, we continue to ensure 100 cows are provided with fodder daily.
We also supported horses and their owners in Matheran, Maharashtra, who were left bereft of income in the absence of tourists. Two trucks loaded with 150 bags of horse fodder and ration kits for 460 families of these horse owners were sent to Matheran. The association of Ashwapals was extremely happy and grateful to Finolex Industries and MMF for the timely support.
Association with Celebrity Chef, Vikas Khanna, and Feed India
Under Give with Dignity efforts, Vikas Khanna, Michelin-Star chef, was supported for his initiative, Feed India. Support was provided to marginalised communities in Mumbai during Ramadan; and widows, boatsmen, transgender people, people with leprosy and other physically challenged individuals in Varanasi. During the Ganesh festival, his efforts were supported by Mukul Madhav Foundation, Finolex Industries and Hinduja Foundation. This collaborative support reached 5,200 individuals.
An Art Collaboration with Khula Aasmaan, Indiaart
Since 2015, Finolex and Mukul Madhav Foundation have collaborated with Khula Aasmaan, an online art contest that attracts entries from across India and abroad. On 25th March 2020, with the imposition of the national lockdown, we announced the art project "Art in the Time of Corona" to spread hope and positivity by encouraging people to express themselves through art. This 21-day art project was met with great enthusiasm seeing over 250 participants from 3-year-olds to 99-year-olds sharing their drawings, paintings and other art ideas right from day 1. Each artwork was a creative response to the unprecedented crisis of the pandemic. You can view the entire lockdown art collection here https://india-art.blog/lockdown-art-collection-21days/. 
Mission Cerebral Palsy continues unabated in Ratnagiri, Maharashtra
Mission Cerebral Palsy, an initiative by MMF that started in 2015, continued providing therapy and assistance to over 103 children through video calls. Our extensive network of online teachers helped us reach out to more people, and ever since, we have conducted numerous informative sessions on nutrition, physiotherapy techniques, mental health, and motivational talks for parents. We have also telecast therapy on a local television channel in Ratnagiri – KTV – which has further extended our reach.
Additionally, 10-minute yoga sessions, hygiene practices, and counselling technique sessions were also conducted for ASHA workers.
Phase 2: Covid Relief Efforts
Efforts for Covid from April 2021 to August 2021
Association with BAPIO, UK,  CREO Medical, Hope2Sleep, Qatar Airways and Ashok Leyland to bring oxygen concentrators and pulse oximeters from England to Interior Villages in 10 states of India. 
Innumerable lives were being lost, and there was an urgent need for oxygen tanks, concentrators and ventilators. BAPIO (British Association of Physicians in India), UK, approached Mukul Madhav Foundation to find a way to take all the oxygen concentrators, ventilators and pulse oximeters that various organisations in the UK were willing to donate. This was at a time that India was hit strongly with the second wave of COVID-19. These pieces of medical equipment were very kindly donated by CREO Medical and Hope2Sleep Charity in the UK through BAPIO, in turn transport was provided through the good offices of Mukul Madhav Foundation, UK. Challenging times and difficulties in transportation were very kindly supported by Qatar Airways.
Qatar Airways
Qatar Airways offered generous support with a pro-bono flight to carry all these pieces of medical equipment. Finolex Industries ensured customs expedited the procedure and funded all the relevant duties.  The ground support was provided by Ashok Leyland of Hinduja Group, who ensured all equipment moved safely and in good time across the country to rural areas identified by BAPIO and Finolex offices pan-India. 
In the meantime, shiploads of ventilators and oxygen concentrators were also coming to our shores from Bangkok and China. These were possible with the kind donations made to MMF, UK, by well-wishers and Finolex Industries in India.
Action Aid India and Finolex teams
Action Aid India and Finolex teams worked with us on the ground to ensure all the equipment sent, combined with medical care, PPE kits and Philips transformers, reached their destinations and were put to use on arrival. Finolex Industries were instrumental in aiding import licensing and providing volunteers for each location where equipment was delivered.
A total of 945 oxygen concentrators and 93 ventilators were distributed to 10 states in India in a mere 48 hours from its arrival.
As the second wave began to wane in August 2021, the need for ventilators and oxygen concentrators decreased. We instructed all the hospitals and nursing homes to keep those machines safely without donating or selling them in case they were needed in the next wave. To ensure these instructions were followed, in September 2021, our on-ground partners paid surprise visits to these hospitals and found every single machine was accounted for.
Vaccination Drives
A vaccination drive was facilitated for more than 300 senior citizens and 350 prison inmates. We also sponsored a free Covishield Vaccination Camp for Kalady Central Residence Association, Trivandrum. It was inaugurated by Sri Sivakumar V, Corporation Ward Counsellor Kalady Ward. Nearly 200 citizens over 45 registered and were administered free doses by AIIMS and the Kerala Health Department.
Additionally, we supported approximately 6,000 vaccinations in Ratnagiri through local authorities and in Gujarat through the State Governor's office, we supported 13,000 vaccinations. As an incentive to lure individuals, 1 litre edible oil bottles were given to each that came forth. This particular initiative was once again initiated to support a self-help group producing oil. This, in turn, empowered and encouraged employment for women working in this unit. 
In total, 34,593
Break The Chain Campaign
Using our collective voice, we executed 35 hoardings across the city of Pune to spread the message of Break the Chain, a campaign raising awareness of how COVID-19 gets transmitted and how it can be stopped through handwashing, social distancing, wearing masks and getting vaccinated. Finolex Industries supported this initiative and we are grateful to friends who graciously offered these hoardings, free of charge, for a long duration.
Kindness Kits to Covid Warriors
With the support of Altry Foundation and the Stallion Empowerment Initiative, we provided hot meals to doctors and medical personnel coming into Pune from rural areas. We also gave them Kindness Kits which comprised of masks, face shields, gloves and sanitiser. 
Overall, we donated 5,500 Kindness Kits to 17 hospitals.
We organised blood donation camps at various locations through Sassoon Blood Bank and financial support was given to the Jan Kalyan Blood Bank for plasma therapy.
Supporting Corona Warriors through Corona Sewa Yagna, Yuva Unstoppable
Since the early stages of the pandemic, MMF has played an impactful role in providing support to people and institutions across the country, and in April 2021, we joined hands with Yuva Unstoppable to support Corona Warriors in Gujarat.
The campaign – Corona Sewa Yagna – was a nationwide campaign initiated with the help of the Gujarat Government to boost and motivate class 4 Corona warriors like ward boys, ambulance drivers, nurses, and lab technicians. 
The campaign was set in motion by His Excellency, Shri Acharya Ji Devvrat, Governor of Gujarat and Shri Vijaybhai Rupani Ji, Chief Minister of Gujarat at Raj Bhavan. Corona Sewa Yagna aimed at supporting 1 lakh people with grocery kits that Amul made with nutritious food, hygiene and immunity-boosting items. Each kit was packed to last a family of 4 for 2 months. 
Since our inception, we have campaigned for inclusive and equitable access to food, education, and basic needs for all marginalised sections of society and continue to do so in our collaborative and heart-led Covid relief efforts.