Technology Incubators
We believe that technology and innovation are the keys to unlocking our country's future. We have started our work as an incubator for tech startups and hope to increase our support over the coming years.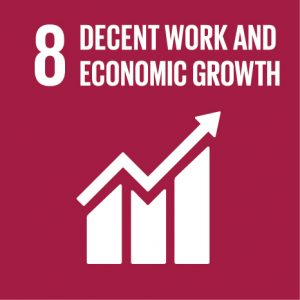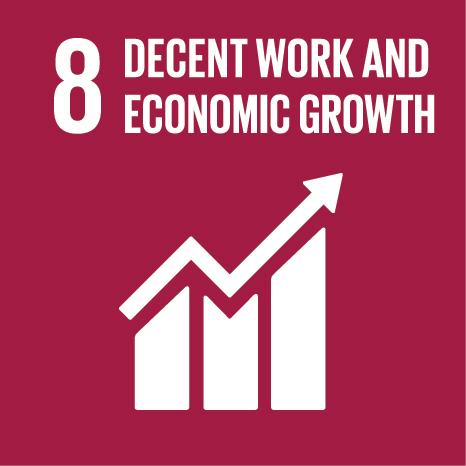 Startup support during the pandemic
J Clean Weather Tech Pvt Ltd – SciTech Airon
MMF, in collaboration with Finolex Industries, has supported Science and Technology Park, Pune, by promoting, procuring and donating this technology developed under the Nidhi Prayas programme initiated by the Department of Science and Technology (DST).
The start-up, J Clean Weather Tech Pvt Ltd, developed a negative ion generator called Scitech Airon, which helps to control viruses, bacteria, and fungal infections in any closed environment. This ICMR-approved machine also cleans the air and disinfects areas that are exposed to infection. This was a tremendous support during the pandemic as we donated 46 Scitech Airons to dedicated COVID hospitals in Pune, Maharashtra. Sassoon General Hospital, Naidu Hospital and KEM Hospital, along with 30 police stations were the beneficiaries of these units.
NOCCARC Robotics, Pune – Ventilators
To help India fight COVID-19, NOCCARC Robotics, a Pune-based Med-Tech startup and an incubated company of Startup Incubation and Innovation Centre (SIIC), IIT Kanpur, decided to use the opportunity to assist the nation in its fight against COVID-19.
The NOCCARC team developed high-end, low-cost ventilators within 90 days and supplied over 300 of them during the first wave of the COVID-19 pandemic and over 2,500 during the second wave. NOCCARC primarily started in 2017 with a focus on using robotics to design and develop solutions that cater to real-world problems.
We supported their initiative by procuring 8 ventilators and supplied them to the following hospitals:
Sane Guruji Hospital, Hadapsar, Pune: 2
Aditya Birla Hospital, Chinchwad, Pune: 1
Morya Hospital, Chinchwad, Pune: 2
Sahyadri Hospital, Deccan Gymkhana, Pune: 1
Inlaks Budhrani Hospital, Koregaon Park, Pune: 1
Noon Hospital, Bhawani Mandi, Rajasthan: 1
Shreeyash Electro Medicals – Ventilators
Shreeyash Electro Medicals has been helping save thousands of lives across India for the last 30 years using life-saving equipment. Shreeyash has expertise in manufacturing and exporting a range of ventilation products that are made in a varied range of specifications to meet diverse requirements.
It was Mr Prakash Chhabria who encouraged, supported and funded Mr. Waghmare, founder of Shreeyash, to manufacture innovative, cost-effective medical equipment. As a result, while imported ventilators can be quite expensive, costing from Rs. 12 to 14 lakhs, the ventilator created by Shreeyash costs 70% less
It can be used in both invasive and non-invasive modes in addition to being set to an automatic ventilation mode, which allows doctors to control both the pressure needed by a patient and the volume of air it delivers to ensure the safety of unattended patients.
It is comprised of features such as BiPAP, HFNC and CPAP with pressure support mode and apnea ventilation, operating with both compressed air and oxygen. These ventilators are already being used as ICU ventilators in most hospitals across the country.
The device is also one that is built-in-India and has been certified with a European CE (Conformitè Europëenne) mark, along with IEC and several other government certifications, including one from the Central Drugs Control Organisation.
We purchased 30 ventilators and distributed them to various hospitals:
King George Medical University, Lucknow, UP: 2 

SGPGI, Lucknow, UP: 2

RML Institute of Medical Sciences, Lucknow, UP: 2 

Lucknow State Cancer Institute, Lucknow, UP: 2

Lokbandhu Hospital, Lucknow, UP: 2

Governer's House, Lucknow, UP: 2
Gandhinagar, Gujarat: 4

GMERS Hospital, Gandhinagar

GMERS Hospital, Vadnagar

GMERS Hospital, Himatnagar

GMERS Hospital, Patan

Muni Seva Ashram, Goraj, Vadodara, Gujarat: 2 

Government hospitals in Karnataka: 10 

PD Hinduja, Bangalore, Karnataka: 2
Ashok Leyland – Portable Ventilators
Ashok Leyland Ltd. (ALL), the flagship company of the Hinduja Group, has developed a low-cost portable ventilator, which it started manufacturing in early June 2020. Testing, certification and clinical trials have been completed and approved.
Ashok Leyland Ltd has donated 40 of these units to MMF to be distributed through their network to these hospitals:
Oyster & Pearl Hospital, Pune, Maharashtra: 4
Sassoon Hospital, Pune, Maharashtra: 14
Naidu Hospital, Pune, Maharashtra: 4
Medipoint Hospital, Pune, Maharashtra: 1
Civil Hospital, Gorakhpur, UP: 2
Civil Hospital, Siddharth Nagar, UP: 2
Sai Aashirwad Hospital, Kutch, Gujarat: 2
Innerwheel Clubs ambulances have installed these ventilators: 1
Kalyani Centre for Technology & Innovation, Bharat Forge – Ventilators
The R&D centre of Bharat Forge, the Kalyani Centre for Technology & Innovation (KCTI), is recognised by the Department of Science and Technology (DST), Government of India. It is ISO17025 NABL certified and acknowledged as an Approved Lab by Rolls Royce and Boeing. KCTI has fully equipped in-house digital libraries and world-class patent search engines.
KCTI designed and developed state-of-the-art ventilators. MMF procured 20 machines and distributed 12 of these to various hospitals:
Medipoint Hospital, Pune: 1
Civil hospital Indapur, Pune: 1
Sahyadri Hospital, Pune: 1
PMC Managed Covid Centres, Pune: 8
Mudhale Hospital, Pune: 1
Supporting an innovation – Fount Lab Face Shield
Niraj NM Lab Face Shield has been founded by Niraj, an ex-student of IIT, Manohar Reddy and Kishor Patil. They produce reusable face shields made of non-toxic, food-grade PVC.
MMF has procured 750 face shields and distributed them to various institutions and organisations.