Support for the Differently-Abled
We are dedicated to empowering the differently-abled by offering them opportunities to work, study and shine in whatever skills they have through our programmes. So far, we have supported over 250 prosthetic surgeries and provided employment opportunities for the visually impaired in the Finolex Industries Ltd call centre. Mission Cerebral Palsy is one of our central projects with support for surgeries, physiotherapy and provision of wheelchairs. Over 1,000 children have been cared for under this initiative.
We have been providing groceries, educational assistance and infrastructure development to institutes for the visually impaired and the differently-abled in Maharashtra. We also support Bal Kalyan Sanstha every year on World Disability Day and have contributed a CCTV system and a water tank. Wheelchairs, prosthetics and other forms of assistance have also been provided to individuals with disabilities.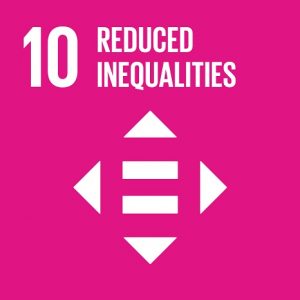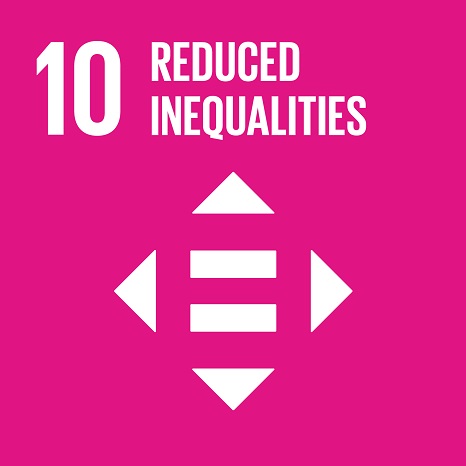 Innovative support during the COVID-19 Pandemic
During this time, all physiotherapy centres were closed due to the lockdown. MMF initiated online therapy where patients and their parents could be guided through physiotherapy sessions with the help of therapists on Skype and WhatsApp Video Calls.
We had 103 kids enrolled in the last 3 months of the lockdown from Satara, Wai, Panchgani-Mahabaleshwar, Patan and Ratnagiri. The network of special educators, Sarva Shiksha Abhiyan GoM, helped us to reach out to many more CP Children.
We want to help CP patients become integrated into society to ensure that they, and those who care for them, live the best possible life during the pandemic.
Even when internet connections weren't available, we helped parents conduct home-based physiotherapy by streaming the sessions on the local TV channel in Ratnagiri with help from Sancheti Hospital's Mental health team.
Cochlear Implants in Mumbai, Pune and Nasik
From 2010 to date, MMF sponsored 317 surgeries in the following hospitals. Hearing devices are donated to needy patients.
Bharati Hospital
KEM Hospital, Mumbai
Morya Hospital
Deenanath Hospital, Pune
Dr Uppal Hospital
KEM Hospital, Pune
Shravani Speech & Hearing Centre, Mumbai
Nair Hospital, Mumbai
Indorewala Hospital, Nasik
Support for the Visually Challenged
MMF support a total of 385 visually challenged individuals in these institutes with monthly groceries and the institutes' requirements for education and infrastructure development.
The Poona School and Home for the Blind Trust, Koregaon
Kothrud Blind School, Jivhala
National Association of Blind (NAB), Khandala
Support for the Mentally Challenged
We are supporting the following schools with monthly groceries and educational support on a regular basis along with sponsoring their activities and programmes:
Sevadham Matimand School
Swargiya Vedprakash Goyal Matimand School
Jeevan Vardhini Matimand School
Aniket Sevabhavi Sanstha
Supporting Bal Kalyan Sanstha in Pune
MMF has continuously supported Bal Kalyan Sanstha for their activities to help differently-abled children, and also donated CCTV and a water tank for the institute.
The Bal Kalyan Sanstha, Pune, established in 1979, is a unique institution working for the welfare of special children in the following ways:
Educating special children among the different sections of disability
Helping these children develop a stronger character, with a firm sense of purpose and discipline
Helping to cultivate an intense feeling of self-reliant independence for rehabilitation of specials and their actual placement in the public, private and even the corporate sector
Located on land allotted by Raj Bhavan, the Sanstha has set up a Recreational & Cultural Centre exclusively for special children. The Centre provides sports, art and crafts facilities through education and recreation, as well as drawing, painting, music, dancing, swimming, gymnastics, physical training exercises and such.
Seventy-eight institutes registered with Bal Kalyan Sanstha are working for the differently-abled in Pune District.
Every year MMF supports Bal Kalyan Sanstha to celebrate World Disability Day.
Individuals supported
Wheelchair donation in Ratnagiri
4 wheelchairs were donated in Ratnagiri to Hemiplegic beneficiaries: Mr Sadiq Nakade, Mr Sanket Chalake, Mr Maruti Dhepase, Ms Kanchan Sawant
In Pune, 2 Wheelchairs were donated to Swabhiman working for children with disabilities
One wheelchair was donated to Mr Mayur Gaikwad who has been affected by Polio since birth and was selling agarbattis on the roadside.
Supported Jyotirmay Center for Skills Training Therapy and Recreation for Adults with Disabilities in Mumbai with 5 wheelchairs
Mr Basant Pujari, a physically challenged man from Pune who sold toys and stationery on the roadside to support his family, received a two-wheeler so he could sell his goods in different locations, which led to an increase in his income.
29-year-old Mr Sagar Fulkumar Chauhan had a train accident in 2016 leading to both his legs being amputated. With only his sister at his side, and his father passing away soon after, there was no way Mr Sagar could fend for himself. Mr Prashant Jagtap, a social worker from Lohegaon, approached MMF with an appeal to support Mr Sagar with prosthetics. Managing Trustee, Smt Ritu Prakash Chhabria, stepped in and, after consulting doctors at Sancheti, donated prosthetics worth Rs 3.45 lakh to Mr Sagar Chauhan so he could live independently once again.
A prosthetic leg was donated to Mast. Omkar, a student in Apang Sanstha Nigdi, Pune, which has allowed him to walk again
Supported the Umed Pariwar NGO, Pune
Parents of intellectually disabled and cerebral palsy persons.
We share Umed Pariwar's vision of providing world-class infrastructure facilities for the rehabilitation of people who are mentally challenged and have Cerebral Palsy. We are working towards profoundly improving their quality of life by conducting research on these disabilities, and training and re-training those who have them with the skills they can use to live productively. After all, we want to give them the opportunity to be respected as fellow human beings who are actively contributing to society.
MMF has supported Umed Pariwar by upgrading their kitchen facilities, donating RO water filtration systems and solar water heaters. Every year during Diwali, we send them diyas to decorate their property.
Tamahar Trust, Bangalore
Mukul Madhav Foundation, in collaboration with Tamahar Trust in Bangalore, have signed an agreement to provide an early intervention programme for children who are differently-abled.
Objectives of the programme:
To stimulate the brain to form neurotypical reactions
To empower parents to understand and work with their own children
To enhance the emotional development of children
To help children progress from the early intervention programme to more advanced programmes at Tamahar Trust, and eventually graduate
To help the children with their self-expression and teach them to interact with their surroundings to the best of their abilities
The Association of People with Disability, Bangalore
Mukul Madhav Foundation, in collaboration with The Association of People with Disability, have signed an agreement on November 2, 2021, to support Early Intervention projects. These will help in building the foundation for physical, cognitive, social and emotional growth, along with the development of language skills through proven rehabilitation strategies for children with developmental delays and cerebral palsy between the ages of 0 to 8 years.