Support for the Differently-Abled
We are dedicated to empowering the differently-abled by offering them opportunities to work, study and shine in whatever skills they have through our programmes. So far, we have supported over 250 prosthetic surgeries and provided employment opportunities for the visually impaired in the Finolex Industries Ltd call centre. Mission Cerebral Palsy is one of our central projects with support for surgeries, physiotherapy and provision of wheelchairs. Over 1,000 children have been cared for under this initiative.
We have been providing groceries, educational assistance and infrastructure development to institutes for the visually impaired and the differently-abled in Maharashtra. We also support Bal Kalyan Sanstha every year on World Disability Day and have contributed a CCTV system and a water tank. Wheelchairs, prosthetics and other forms of assistance have also been provided to individuals with disabilities.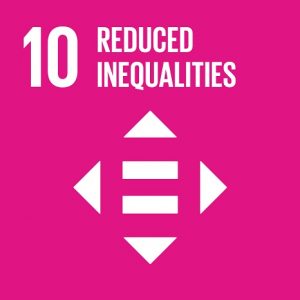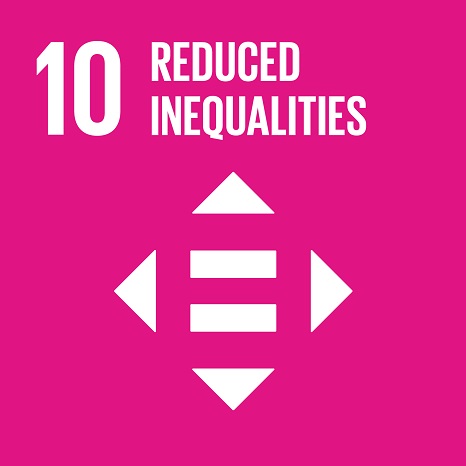 Supported the differently-abled in skill training in Mumbai
(Backed by Finolex Industries, Supported by The National Association of Disable Enterprises)
It is difficult for the differently abled to find gainful employment in regular jobs. So, we partnered with The National Association of Disable Enterprises (NADE), Vikhroli, Mumbai to provide a six-month vocational training course in making umbrellas to 50 disabled persons above 20 years of age. Of these, 30 are visually impaired, 10 are hearing impaired and 10 are mentally challenged young adults, based in Vangani, near Karjat, Panvel.
This skill will enable them to earn a monthly salary of Rs 7,000 to Rs 8,000.
The objective of this collaboration is:
to provide skill training in umbrella-making to at least 50 disabled persons;
to provide employment opportunities to trained disabled persons in a Disabled's Cooperative, set up and run by NADE.
To make these people independent, self-reliant and sustain themselves so they can live a dignified life.
On the occasion of Dhanteras, on October 22nd, 2022, Mr K. N. Radhakrishnan Nair, the Hon. Secretary General at the NADE centre, signed an agreement with MMF in the presence of our respective teams.
Supported a child for a cochlear implant in Masar, Gujarat
(Backed by Finolex Industries, Supported by Tara Foundation, Ahmedabad and Shayona Foundation, Vadodara)
One-year-old Yashasvi Ingle from Masar, Gujarat, was diagnosed with hearing issues and was advised of a cochlear implant operation. Her father, Mr Vikas Ingle, approached us as the surgery was expensive and difficult for the family to bear. So we offered the necessary financial support in collaboration with Tara Foundation, Ahmedabad and Shayona Foundation, Vadodara.
Yashasvi's surgery was successful and her father expressed his gratitude to us for the timely help provided for his child.
Support to the differently abled and their special needs with a device that eases their daily life
(Backed by Finolex Industries)
Modern College of Arts, Science and Commerce is an undergraduate and postgraduate college in Shivaji Nagar, Pune. It was established in the year 1970 and is affiliated to Savitribai Phule Pune University. Modern College was awarded Grade A+ in the third cycle of NAAC Accreditation.
We recently received an appeal from this institute to support their twenty visually-impaired students with a special tech device. The device is called the Angel India Online Daisy Player (Voice recorder, Internet Radio, E-Book Reader) built by a Mumbai-based startup called Aura Vizion.
We promptly responded by providing this device that will help students with their daily studies and offer them a regular lifestyle, thereby giving them a better future.
A small inauguration and handover ceremony was conducted on September 26th, 2022, at Modern College in the presence of Shri Chandrakant Dada Patil (Guardian Minister, Pune), Siddharth Shirole (MLA), Dr. Gajanan Ekbhote (Head of Progressive Education Society) and Sachin Kulkarni from MMF along with Mr B R Mehta from Finolex Industries.
Supporting 500 visually impaired poor persons with cataract surgeries in Jharkhand
(Backed by Finolex Industries, Supported by Nav Bharat Jagriti Kendra)
A difficult issue that most seniors deal with is deteriorating eyesight. Most poor patients with cataract are unable to afford a surgery and must live with the ailment for years.
Back in 2018, we had supported 600 visually impaired persons with cataract surgeries in collaboration with Nav Bharat Jagriti Kendra, Jharkhand. In continuation with efforts, we have organised a screening of senior citizens for cataract and will be funding 500 cataract surgeries. These screenings will continue till September 30th, 2022.
Mission Cerebral Palsy
(Backed by Finolex Industries)
A mission that is dear to MMF, we organised a Cerebral Palsy assessment camp at our new rehabilitation centre in Dervan, Chiplun on 24th and 25th August 2022. With the support of Finolex Industries, the camp assessed 72 children.
Moreover, we have supported the centre with Physiotherapy and Speech therapy equipment. We also ensured orthopaedic consultation, physiotherapy, speech therapy, and vision assessment were available at the camp, with support for any further prognosis from our end.
With the support of Finolex Industries, we commenced Mission Cerebral Palsy in 2015 in the Satara district. Since then, our collaborations have grown to include renowned hospitals across Maharashtra like Sancheti Hospital, Bharati Hospital, KEM Hospital in Pune, Krishna Hospital in Karad, and Walawalkar Hospital in Chiplun to support children facing this medical condition. Our efforts have grown to include eight rehabilitation centres set up in Satara and Ratnagiri with the support of the Zilla Parishad in Satara and Rashtriya Bal Swasthya Karyakram (RBSK) that support early identification and intervention for birth-defects in children.
We extended our 'Mission Cerebral Palsy' efforts to other states in 2020 when we commenced providing online sessions to the children with Cerebral Palsy in Masar after an appeal came from Sarwa Sikhshan Abhiyan, Gujarat. We are pleased to inform you that through our efforts in the state, 1158 children with Cerebral Palsy have registered with us.
MMF, supported by Finolex Industries, observe World Cerebral Palsy Day in collaboration with other hospitals in Pune, Karad, and Masar
Mukul Madhav Foundation in collaboration with Sancheti Hospital, Bharati Hospital, KEM Hospital, Pune and Krishna Hospital in Karad and Masar established 6 rehabilitation centres and registered 1077 children with Cerebral Palsy.
On October 6, 2021, we observed World Cerebral Palsy Day with a week-long virtual celebration with 100 children from Satara, Ratnagiri, and Masar.
We kickstarted on 1st October, with a drawing competition for children between 6 to 18 years.
This was followed by a singing and poem recitation competition for 35 children on the 4th of October.
On the third day, 5th October, we invited parents to interact and share their experiences with the teachers, Government authorities, and MMF teams.
On 6th October , we saw a special dance performance by Kamlesh Patel, a differently-abled individual, who received enormous support from everyone.
We concluded the week on 7th October with an assessment in which 65 children were screened for identifying any ailments related to eye, dental, paediatric, and general health issues.
Continued Support provided by MMF for children with Cerebral Palsy
(Backed by Finolex Industries)
We continued our work and support in 2022 and organised an assessment camp in Khatav and Maan in Satara on 12th March.
This camp provided orthopaedic consultations, neuro consultations, physiotherapy, speech therapy, eye check-ups and vision assessments.
A total of 206 children with Cerebral Palsy were assessed at this camp. After assessments, all the required referrals and further treatments were taken care of by MMF.
Breakfast and food were provided to all children and parents. The parents were happy that MMF provided not just the best medical expertise, but also took care of the nutritional needs of their children.
In continuance of our efforts towards the treatment of children with Cerebral Palsy, in the same month of March, 2022, the foundation, with the help of local physiotherapists, initiated a rehabilitation centre in Khatav.
We are truly happy about this initiative and express our gratitude to all our supporters, well-wishers, donors and friends.
Observed World Disabled Day
(Backed by Finolex Industries)
On the 3rd of December 2021, Mukul Madhav Foundation observed World Disabled Day. On the 5th of December, the foundation collaborated with the Eye Social Foundation and distributed 150 blankets, towels, shawls, and white canes for the visually impaired.
During the event we also felicitated Mr. Mayur Shelke, a points man with Central Railway who was hailed as a hero for risking his own life to save a child whose mother is visually-impaired, at Vangani station.
Reigniting support to Apang Sanstha in Pune
In collaboration with Finolex Industries, Mukul Madhav Foundation has been supporting 41 institutes primarily in Pune and others across India with monthly grocery and hygiene essentials. The foundation has also been supporting various marginalised and vulnerable homes.
Apang Sanstha in Pune has been revived after Covid and has resumed since March 2022. To commemorate the birth of our founder, Shri. Pralhad P Chhabria, MMF renewed support and on 12th March began giving monthly grocery provision. In addition to this, the homes have been donated with tubelights, LED lamps, and ceiling fans to help upgrade their lifestyle.
Mission Cerebral Palsy
Mukul Madhav Foundation (MMF) began a unique project to help children with Cerebral Palsy (CP) in Satara in November 2015.
Through 12 assessment camps, 986 patients were identified in the districts of Satara and Ratnagiri. To date, we have donated 178 wheelchairs and 104 commode chairs; set up Taluka-level rehabilitation centres providing physiotherapy and speech therapy services in Wai, Panchgani, Satara, Patan, Chilpun and Ratnagiri.
In partnership with Sancheti Hospital, a total of 56 CP surgeries were completed and 194 orthotics were provided to children with Cerebral Palsy.
We received a Samman Patra from the Zilla Parishad of Satara for its efforts. This project was also awarded the prestigious Bureaucracy Today, BT-CSR Excellence Award for the Physically Challenged, on 14 July 2016, by the Honourable Minister for Heavy Industries, Mr Anant Geete.