Support during Natural Calamities
Natural disasters are unfortunately frequent in our subcontinent, and cyclones, floods and hurricanes are becoming even more so as global climate change accelerates. We set up internal processes in a manner that recognises the need for immediate relief and action during any disaster. Its processes are set up in such a way that all aspects, including getting appeals, verification, and disbursement of support, are expedited. This helps the foundation work without any long-drawn process and delays, sometimes within 24 hours of receiving the appeal.
We have provided extensive relief to the victims of Cyclone Amphan, Cyclone Nisarga and the floods in Assam and Pune, and other natural disasters over the years.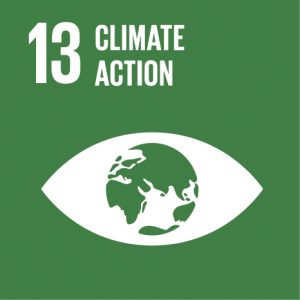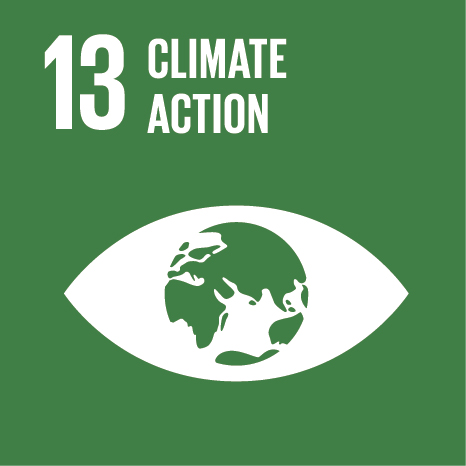 Flood Relief Work in Maharashtra
Relief offered in 2021
We extended our support towards flood-affected areas of Konkan and Western Maharashtra. On July 20th, 2021, heavy rains lashed across Maharashtra. MMF, with the support of Finolex Industries' teams, was able to support damaged areas of Mahad, Mandangad, Poladpur, Raigad, Chiplun in Ratnagiri, Palus in Sangli, Shirol, Kolhapur, Wai and Patan in Satara, Bhambarde and Vegere in Mulshi. In total, we provided relief to over 35 villages and close to 11,600 families. In Khed, we worked with on-ground teams from Butala Foundation.
In the wake of the raging floods, over 3 lakh people across more than 1,000 villages were displaced from their homes, mostly in low-lying areas of Kolhapur district along the Panchganga River, which overflowed after heavy rain and water was released from the Koyna dam. After a successful survey and need assessment by local on-ground teams and volunteers from Hirabhai Butala Vicharmanch and Manusaki Foundation, MMF supported the flood-affected victims with rations and essentials kits along with tarpaulin and roof sheets to rebuild their homes on the 7th of August 2021. The items included dry rations, blankets, raincoats, water bottles, phenyl, towels, clothes, innerwear, bed sheets, educational kits for students, and skin ointments. These materials were directly transported to the affected areas by our ground volunteers and handed over directly to the 2,900 beneficiaries.
The Mukul Madhav Foundation expresses its gratitude to like-minded individuals and donors who came forward to contribute funds and physical presence to this noble cause.
Finolex Industries Limited, Pune
Ms Aditi Tatkare, State Minister of Maharashtra for Mahad region
Mr Shekhar Nikam, MLA from Chiplun Ratnagiri
Shambhuraje Desai, Hon Minister for Patan Satara
Mr Parikshit Thorat & Mr Sandeep Khardekar of BJP
Mr Shekhar Dhumal & Mr Manoj Pochat of RSS Pune
Mr Sutar from Sai Mitra Mandal
Mr Jayen Modi of Baerlocher India
Mr Sanjiv Arora of Global Group, Pune
Ms Navya Nanda of Project Naveli
Custom Agents Association of Pune
Ms Rinku Avtani of Looking Glass
Mr Rajesh Rathi of Sudarshan Chemicals
Ms Aparna Chudasama
Mr Raj Deshmukh of Jagruti Group
Mr Umesh Wagh from Shiv Sena
Mr Kaustubh Bhutala, Bhutala Foundation
Mr Amit Bagul of INC
Relief offered in 2019
We provided 7,500 meals over five days to 750 people residing in Khadki-Dapodi and Shivaji Nagar, Pune
Grocery kits and vegetables were distributed to 1,110 victims in Khadki-Bopodi, Vishrantwadi in Pune, Ankalkhop, Palus, Redewadi, and Suregaon in Sangli district.
5,000 blankets were distributed in 7 villages in Sangli district
We sponsored 2 trucks for transporting food, medicines and clothing to families of Shirol Dist. in Kolhapur. About 300 volunteers supported the collection and sorting of donations.
In Sangli, 750 families were supported with grocery packets, while 200 beddings were sent to Suregaon
We would like to thank the following like-minded individuals and government bodies who helped us support 1,460 victim families from Pune, Sangli, and Kolhapur.
Mrs Pooja Anand, Khadaki Cantonment Board Member
D. Sidharth Dhende, Dy. Mayor, Pune Municipal Corporation
Mrs Jyotsna Ekbote, PMC Corporator
Mr Raj Deshmukh, Social activist, Pune
Mr Amit Aba Bagul, Social activist, Pune
Mr Parikshit Thorat, Social activist, Pune
Sangli Municipal Corporation
Kolhapur Zilla Parishad
Kerala Flood
In 2018, MMF came to the rescue of the flood victims in Kerala with the help of Finolex Pipes' local office and the stationed employees in Kochi.
Phase-1
This commenced with the donation of essential items like bedsheets, clothes for men and women, sanitaryware, steel utensil sets, mosquito repellents, sleeping mats, and bucket and mug sets to the victims in relief camps across Kerala in collaboration with the Rotary Club of Trivandrum.
Phase-2
Next, we started rebuilding the homes of 500 families in North Paravur in Cochin by providing them with a complete kitchen utensil set containing a pressure cooker, steel plates, a heating pan, steel glasses, spoons, a rice vessel, covering plates, and a roti tawa.
Support to flood victims of Assam
MMF supported 1,000 families in Assam in collaboration with our dealer, Banomali HW in Silchar. We distributed relief kits (rice and dal along with vegetable oil) to aid these victims in 4 villages in Assam: Kanchanpur, Shyampur, Chatla and West Tapubon.
Orissa Flood
In 2019, we supported flood victims in Orissa by providing meals, clothes, and ORS packets.
Cyclone Amphan Relief Effort
MMF supported 425 families, who were victims of the Amphan Cyclone, in collaboration with the Rangeen Khidki Foundation as on-ground implementation partners.
We supported 1,000 women in need with sanitary napkins with the help of West Bengal police and West Bengal Relief Collective.
We distributed relief kits including dry groceries, tarpaulin sheets, and face masks to aid 425 families in 3 villages in West Bengal: Taldi, Minakhan, Sandeshkhali
Nisarg Cyclone relief (2020)
Many villages were hit hard by this cyclone and we mobilised our efforts as soon as we possibly could. MMF, Finolex Industries Ltd and Hinduja Foundation extended their support to the cyclone victims in Ratnagiri and Raigad. A total of 333 families were helped.
Steel sheets, solar lights, blankets, grains and other essential resources were distributed to 120 families in Dapoli and Mandangad talukas of Ratnagiri district.
In Tala, Shrivardhan, and Diveagar talukas of Raigad district, each of the 213 families received 20 steel sheets, solar lights with mobile chargers and other essentials.

After providing assistance to underprivileged families in Ratnagiri district, Raigad Guardian Minister, Aditi Tatkare, appealed to help destitute families in Shrivardhan and Tala talukas. Accordingly, 113 families in these two talukas and 100 families in Diveagar were provided assistance in the second phase.

Shri Vinayakji Raut, Member of Parliament, expressed his gratitude for this help. The government authorities of Ratnagiri, the CEO of Zila Parishad, and the district collector were also thankful to MMF.
Nepal Earthquake
We have offered financial support to those affected by the Nepal earthquake in 2015. Our on-ground partner was Nand and Jeet Khemka Foundation.