Quality Healthcare, For Everyone
As we looked around us, we noticed an almost criminal neglect that was affecting the healthcare system. There was a general apathy towards patients and their caregivers, and a reluctance to provide basics which were hardly maintained or upgraded. Bright and promising doctors and nurses were posted in government hospitals, but with little to no equipment and facilities to enable diagnosis, care, and cure.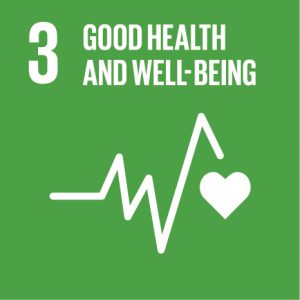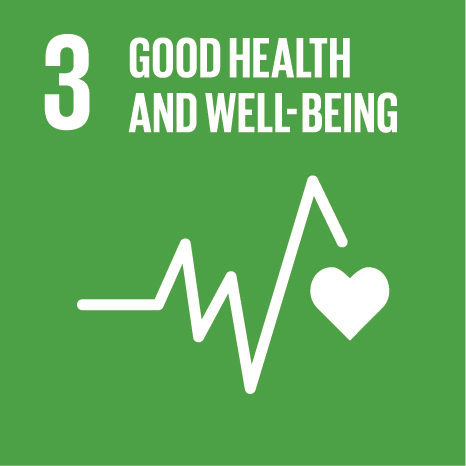 When we took our first steps 20 years ago, we decided to change this scenario for the better in whatever small way we could. We set out to update, upgrade and uplift infrastructure that had deteriorated with neglect. The single most powerful tool we used to initiate this was 'listening'. We began to fill in the gaps within the system by listening to mothers, the fathers, the patient, their doctors and nurses, the ward boys, the administrators, and the bureaucrats. We sat down in the existing facilities, with the caregivers and the patients in their care. We witnessed their pain. We shared their anguish. We understood their world, and also appreciated how it was different from the rest of us. We cried with them. We laughed with them. We celebrated recoveries, and mourned losses. We followed-up on their treatments, and their progress – not just medically, but in their lives ahead too. 
This complete immersion has given us a palpable empathy that has informed each and every initiative to date. Whether it is advanced medical treatments for individuals, or installing the state-of-the-art medical equipment in government hospitals, or contributing to the salaries of top technicians, doctors, specialists and surgeons. We have kept our ears, and eyes opened, and acted on wherever we saw a gap we could bridge. Our sense of empathy extends beyond just the medical. Within hospital premises, we have created play areas, and reading corners; adding aesthetic touches to their surroundings. We have looked at ways to support the well-being of the caregivers with waiting rooms, water and sanitation facilities, and food. We have gone to great lengths to put in place small things that bring big comfort. We have done the same for doctors, nurses and hospital staff – creating staff rooms with thoughtful facilities that ensure that the ones that care for others, are cared for too. 
We have done all this and more, by inspiring corporates and individuals with our relentless drive to make a difference, with dignity. Pleading for permissions, pleading for implementation of policies, and pleading for funds. 
The pride we feel seeing our beneficiaries rise above their illness and circumstances to realise their full potential is unparalleled. We beam with a sense of contentment and satisfaction when a stranger on a bus recommends us to another stranger seeking help, emphasising that we never let any genuine call for help go unheard.
Supported Cancer and HIV-affected patients in Bangalore, Karnataka
(Backed by Finolex Industries, Supported by Sahaya Hasta Trust, Bangalore)
Sahaya Hastha Charitable Trust educates and empowers underprivileged children from urban slums in Bangalore and supports them until they are gainfully employed. The Trust identified Cancer and HIV-affected patients and requested us to support their monthly groceries.
Post due diligence, we started supporting 42 such patients with their monthly ration. We began on October 13th, 2022, in the presence of Ms Roopamouli, President of Sahaya Hasta Charitable Trust, Bangalore, and Mr Rahul, who represents Finolex in Bangalore.
Our objective to collaborate with the Sahaya Hasta Charitable Trust was that it will increase the confidence of these patients and improve their mental well-being. Also, we hope that the prevalence of malnutrition will be lower in children, adults and the elderly.
Supported 500 visually impaired poor persons with cataract surgeries in Jharkhand
(Backed by Finolex Industries, Supported by Nav Bharat Jagriti Kendra, Jharkhand)
We have been consistently tackling the issue of deteriorating eyesight among senior patients who are unable to afford cataract surgery. In collaboration with Nav Bharat Jagriti Kendra, Jharkhand, we regularly organise screenings for adults to detect cataract problems and provide transport, lodging and boarding to facilitate the surgeries and post-operative care.
One such cataract screening was conducted on September 30th, 2022, at Hazaribagh in Jharkhand. To date, we have together supported 1,100 senior citizens from Jharkhand with their cataract surgeries since 2018.
Thalassemia Awareness sessions for students and the youth in Pune
(Backed by Finolex Industries)
With the support and coordination of the Thalassemia Society of Pune Chapter and Dr. Nita Munshi, Professor, Head and Director of the Laboratories at Ruby Hall Hospital, Pune, we organised Thalassemia awareness sessions for youth and students.
Students are also being tested for Thalassemia with parental consent, supported by Jankalyan Blood Bank which is offering blood tests and test reports. Supervised by Vice Principal Dr. Arachan and Mr. Kelkar, 116 girl students had attended the session on September 6th, 2022, at Shri Siddhivinayak Mahila Mahavidyalaya.
Another Thalassemia awareness session was held on September 12th, 2022, in the presence of Vice Principal Dr. Asmita Dani and Mrs. Joshi, at Tilak Vidyapeeth was attended by 206 girls and boys.
The Jankalyan Blood Bank team had set up a stall for blood testing at both these colleges, and a total of 268 blood samples were collected.
We are grateful to the Jankalyan Blood Bank for this support and thank like-minded professionals in the medical fraternity for having facilitated these sessions.
Special thanks to Dr. Nita Munshi and Dr. Lisa, who are spearheading these sessions and Yasmin Shaikh from MMF, who has been instrumental in planning, coordination and execution of these sessions.
These sessions were a part of our ongoing efforts to support Thalassemia patients. We also provide medicines and filters pan India on a monthly basis to these patients – a five-year-old initiative, which is a collaboration with The Wishing Factory, Masar, Gujarat; Thalassemia Society of Pune Chapter, Pune; Bharathi Hospital, Pune and the Indian Red Cross, Pune.
Supported Geriatric Health Camp in Takari Village, Sangli District, Maharashtra
(Backed by Finolex Industries)
Geriatric health needs a lot of attention, especially in rural India. So we conduct regular check-ups to offer support to the villagers, such as blood pressure and sugar tests. On September 7th, 2022, 258 patients, spanning five to seventy years, were screened at the Takari village camp by paediatrics, orthopaedics and general physicians.
Dr. Vani, Dr. Ravind Vora (Paediatrician), Dr. Sachin Shah (Paediatrician), Dr. Udaghavakar (Orthopaedic), Dr. Ravindra, Dr. Sandip Patil, Dr. Ajit Modak (Orthopaedic), the orthopaedic doctors from Krishna hospital, Karad Satara, Civil Surgeon, Medical officer, ASHA worker from PHC Takari and Borgaon. They were ably assisted by our team members from Ratnagiri, Satara and Pune.
More than a hundred patients were identified as having cold/ cough and four children with Cerebral Palsy. Others were identified with orthopaedic issues, and more than 170 patients were screened for diabetes and blood pressure.
Camp organised for children with clubfoot distribution in Chennai, Tamil Nadu
(Backed by Finolex Industries, in collaboration with Cure International India (CIIT))
Nearly 200,000 babies with clubfoot are born each year, mostly from low and middle-income countries. While the cause of this defect is unknown, children with clubfoot are usually healthy as it does not cause any discomfort or pain despite its appearance. It can be treated using techniques like stretching and casting (Ponseti method) or stretching and taping (French method), with surgery in certain cases.
As part of our ongoing initiatives to support the differently-abled over the last decade, we recently responded to an appeal from ClubFoot India to aid the requirements of 50 children in Gujarat, Telangana and Tamil Nadu. Established in 2009, Club Foot India supports families with their children's clubfoot treatment defects and inspires action to eradicate disabilities through Government partnerships.
In collaboration with Cure India International, a charitable healthcare NGO, we organised a camp on 6th August 2022, at the Institute of Child Health in Egmore, Chennai, Tamil Nadu, in the presence of Mr. Balaji and Mr. Anand Kumar from FIL. With this initiative, we are effectively catering to the medical needs of 50 children with clubfoot at these locations across three states to help them and their families lead a dignified life:
GMERS Medical College and Hospital in Himmatnagar and Dharpur Patan, Gujarat (15 children each)

Institute of Child Health in Chennai Tamil Nādu (10 Children)

Government General Hospital in Vijayawada, Andhra Pradesh (10 Children)
Health and nutrition programmes in Pune
(Backed by Finolex Industries)
With the support of FIL, we have associated with Saathi, an NGO in Junnar, for the health and nutrition project under the Integrated Child Development Department in Pune to meet the nutritional requirements of mothers and children. As part of the program, three months ago, we identified ten villages where we started monitoring the weight and height of the children. Parents received information about the nutritional status of their children through a community growth chart.
A three-day workshop titled 'Strengthening Community Action for Nutrition' was conducted on 26th July with the support of the ICDS Department, where 55 women learnt more about breastfeeding techniques and how to manage the nutritional components of diet for a newborn child. The workshop was held in the presence of Smt. Nirmala Kuchik, Child Development Project Officer, Dr. Varsha Gadve, Medical Officer of Health Department, and Dr. Ghorpade, Medical Officer at RBSK.
Ongoing infrastructural support to Bharati Hospital in Pune
(Backed by Finolex Industries)
Over the last ten years, FIL and MMF have been supporting Bharati Hospital with their infrastructural needs for cataract surgeries, treatment of cancer and thalassemia patients, premature babies, and orthopaedics. The medical team from Bharati Hospital has actively participated in our healthcare camps by offering support with physiotherapy, speech therapy, and neurodevelopment. In March 2022, we established the Human Milk Bank as part of the neonatal support provided to the hospital.
On 26th July 2022, to support the medical needs of the women patients and the larger community with timely diagnosis, we donated a mammography machine. Dr. C B Koppiker, a renowned Oncoplastic surgeon, graced the event as the Chief Guest in the presence of Mrs. Laleh Bhusheri, CEO-Prashanti Cancer Centre, Mrs. Vijaymala Patangrao Kadam, Dr. Asmita Jagtap, Dr. Sanjay Lalwani and his team from Bharati hospital, as well as representatives from MMF.
We would like to extend our gratitude to Mrs. Vedula, Ms. Soumya Iyer, Ms. Vidya Farande, and Ms. Smita Patwardhan from Finolex Industries for taking the time to be present at the event.
MMF and FIL have supported several hospitals across India with their infrastructure requirements, training sessions for healthcare professionals, treatment for needy patients, and with state-of-the-art infrastructure.
Blood donation camps held in Pune to create awareness around Thalassemia
(Backed by Finolex Industries, Supported by Inlaks Budhrani and Jankalyan Blood Banks)
Donating blood helps save lives, especially for thalassemia patients who depend on regular blood transfusions (every two to five weeks), all through their life.
With the support of FIL and the local blood banks, we organised blood donation camps at the Agriculture College (on 25th July) and B T Shahani School (on 26th July) in Pune to support this cause. Most importantly, the camp created awareness around the need for blood donations to aid those suffering from thalassemia.
In collaboration with Inlaks Budhrani Blood Bank, we collected 50 blood bags from B T Shahani School in Pune. We also collected 88 blood bags from Agriculture College in Pune in collaboration with Jankalyan Blood Banks, thereby arranging for a total of 138 blood bags.
Our heartfelt gratitude to the students, faculty, parents, other donors, and our team members who stepped in to support this noble cause.
Health camp organised for two hundred senior citizens in Pune
(Backed by Finolex Industries, supported by Sky Healthcare and Sanjeevani Hospital)
To commemorate the birthday of Shri Devendra Fadanvis, Deputy Chief Minister of Maharashtra, a health camp was conducted on 22nd July 2022, where over two hundred senior citizens were assessed. This was in response to an appeal we had earlier received from Mr. Sandeep Khardekar, Director of Creative Foundation, to screen the health conditions of senior citizens residing in Karve Road, Pune, who lack the means to get an assessment done.
The health camp was conducted in the presence of Mr. Jagdish Mulik, President-BJP Party, Pune City, Ms. Manjushree Khardekar of Creative Foundation, and representatives of MMF. We are grateful for the support from Dr. Mandar Dev of Sky Healthcare Hospital and Dr. Mandar Ranade, Gynecologist of Sanjeevani Hospital, who conducted the blood tests, ECG, eye tests, and complete health checkups for senior citizens who visited. This included assessing any gynaecological requirements of elderly women.
International Medical Conference (MediACE) organised for doctors in Maharashtra
(Backed by Finolex Industries)
On 7th July 2022, MediACE – an International Level Undergraduate and Postgraduate Medical Conference was organised by MMF, with the support of FIL, in Smt. Kashibai Navale Medical College and General Hospital. A total of 800 doctors from across Maharashtra registered for the conference to encourage and motivate medical students, Residents and Doctors and help them express themselves professionally.
The conference included a host of workshops on the basics of fractures and attending local injuries with a focus on splints and plasters. Moreover, there were sessions by experts on Laparoscopy techniques and on the intricate art of suturing for those pursuing surgery.
While the conference focused on case presentations, the short film contest was another highlight which showcased their dramatics, writing, directing, cinematography and editing talents. The overall feedback from the doctors who attended the conference was positive as they noted how well organised it was with ample time for networking.
Blood donation camps organised in Maharashtra and Gujarat to commemorate World Blood Donors Day
(Driven by Finolex Industries, Supported by Indian Red Cross Society (Ratnagiri, Maharashtra), Dhwani Blood Centre (Vadodara, Gujarat), and Sassoon General Hospital (Pune, Maharashtra))
Millions of lives each year are saved with the help of blood donation enabling patients suffering from life-threatening health conditions to live longer. As part of the World Blood Donor Day initiative this year, blood donation camps were organised across Maharashtra by FIL and MMF in association with the Indian Red Cross Society (Ratnagiri), Dhwani Blood Centre, Vadodara (Gujarat) and Sassoon General Hospital Pune. Locations included Mukul Madhav Vidyalaya (MMV), FIL offices and plants in Ratnagiri, Pune and Gujarat, and the Finolex Housing Colony in Ratnagiri, with all physical distancing and safety measures in place.
A total of 290 blood bag units were collected across all locations, and the camp successfully raised awareness about the importance of donating blood at regular intervals. Blood donors at all locations included teachers and parents of students at MMV, FIL employees, family and friends. Each of them were awarded certificates by the respective medical facilities to acknowledge their support of this noble cause.
Organised a health and well-being camp for drivers and ancillary staff of Finolex Industries
(Supported by H V Desai Hospital, Backed by Finolex Industries)
Mukul Madhav Foundation, the CSR partner of Finolex Industries, organised an Optometry and general health and well-being camp for drivers and ancillary staff of Finolex Industries in collaboration with H V Desai Hospital on 12th and 15th April.
H V Desai Hospital supported this camp with their fully-equipped mobile van and medical team in two locations – Finolex Industries Ltd Corporate Office in Chinchwad, and Finolex Industries plant in Urse.
A total of 145 (62 from Chinchwad and 83 from Urse) individuals underwent these checkups. Further assistance, as needed, was provided by Mukul Madhav Foundation.
We intend to continue these camps with the help of H V Desai Hospital, and provide holistic healthcare in the years to come.
Mukul Madhav Foundation continues to support and upgrade facilities at the Sassoon Hospital
(Backed by Finolex Industries)
When we took our first steps 20 years ago, we decided to update, upgrade and uplift infrastructure that had deteriorated with neglect, in whatever way we could. In August 2017, we donated the cutting edge equipment – ROP (Retinopathy of Prematurity) to screen babies for early detection of blindness before discharge.
However, there was still looming risk in having to shift the babies from NICU every time for this diagnosis. MMF bridged this gap by providing a laptop on 3rd January, 2022, to streamline access to the ROP machine. Now the laptop can be carried into the NICU, instead of moving the fragile little life.
Extended support to Dental and Eye health check-up camp in Gujarat
(Funded by Finolex Industries and Narendra Kholwadiya ,Finolex Dealer-Palanpur (Gujarat Multi Trade Co))
Our motto is to work in society, with society and for society; in keeping with this spirit we gave our full support to various health check camps in Gujarat.
These camps were exclusively arranged for plumbers, who, until then, were not given priority when it came to their health and medical needs. Around 197 people registered for the camp and on 9th February, 2022, MMF, in association with Finolex Industries and Narendra Kholwadiya ,Finolex Dealer-Palanpur (Gujarat Multi Trade Co) , pledged to support the plumbers' community with further treatments related to eye and dental issues.
The community was grateful and thanked the collaboration for keeping an eye out for them.
Donated one ECG machine to the BAPS Swaminarayan Institute, Vadodara
(Funded by Finolex Industries)
The BAPS Swaminarayan Institute, which runs a multi-specialty hospital in Vadodara, has more than 50 Covid beds, an ICU, an NICU, and many operation theatres. This hospital has also been empanelled as an emergency hospital for the employees of Finolex Industries Limited in Masar.
BAPS hospital had put in a request for an ECG machine and Mukul Madhav Foundation decided to do the needful by strengthening the hospital infrastructure by donating the ECG machine on 2nd November 2021.
Supported MindScope in organising a Mental Health Film Festival
(Funded by Finolex Industries)
At MMF, we believe that everyone has the power to save a life, and for the past four years, we have extended our support to Mindscope in organising a film festival that explores the various topics of mental health.
The theme for 2021 was "Finding a Reason to Stay – About Suicide and Suicide Prevention' – and we left no stone unturned to aid in the successful running of this film festival.
It was our attempt to delve into and understand the various psychological and socio-economic impacts of the pandemic, and how creating hope and awareness about suicide prevention can go a long way in helping to save lives.
The films were showcased online on the 19th of December, 2021, and created quite a hopeful stir in the community.
Upgrading and Uplifting Healthcare Facilities
KEM Hospital, Pune
To make quality paediatric care accessible and affordable for all, we have had a working partnership and ongoing interaction to support and upgrade facilities at KEM, Pune. Primarily, with the paediatric OPD, baby ward, the paediatric and the Neonatal Intensive Care Units. 
In addition to this, we have been instrumental in upgrading the nurses and doctors' rooms, creating a toy room equipped with educational materials and toys dedicated to the paediatric unit to make children experience medical procedures in a therapeutic manner using time off for play and recreation. Adding to this, we provide medical assistance to deserving patients through the Life Care Chemist at KEM on a monthly basis. 
In 2018, we had added 2 pieces of life-saving medical equipment to the PICU: 
Nanoduct: A Neonatal Sweat Analysis System that makes reliable laboratory diagnosis of cystic fibrosis in the initial days of life.  

A Near-Infrared Spectroscopy (NIRS) system: This is an analytical technique that uses the near-infrared region of the electromagnetic spectrum to assess the oxygenation of different tissues. 
Since 2008, we have initiated a fellowship grant for interns at the paediatric unit, KEM. On a yearly basis, new interns are recruited by the KEM authorities and part-funded by us. 
A free monthly diabetic screening camp started in 2016 at KEM for children. Monthly blood tests and insulin vials are provided to deserving patients. Sixty camps have been conducted since 2016 supporting 720 patients so far. 
A unique service is provided at the paediatric unit, where MMF has a stationed caregiver to liaise between this unit and MMF management.
Sassoon General Hospital (SGH), Pune
23rd August 2022: Expanding our support towards Sassoon General Hospital.
(Backed by Finolex Industries, in association with Sassoon General Hospital, Pune)
Dental hygiene is an important initiative undertaken at MMF considering its serious implications on oral health, especially in reducing tooth decay and gum disease. This includes ongoing camps organised through our outreach initiatives and training sessions for dental professionals at regular intervals.
On 23rd August 2022, we organised a training session for 11 doctors and nurses on laser treatment demonstrations at Sassoon General Hospital (SGH) in Pune. Dr. Vikram Khare, (MDS) Oral Medicine and Radiology and Professor, and Dr. Lata Gangurde, Head of Dental Department at DY Patil College, conducted the session on the daily use and procedures of laser machines. A follow-on refresher and demo session will be held by Dr Vikram Khare in a month at the Sassoon General Hospital.
Our association with the SGH dates to four years earlier, when we responded to an appeal, with the support of Mr. and Mrs. Janak Dwarkadas, to upgrade the dental unit at the hospital. Thanks to this initiative, on 11th May 2018, SGH became the first government hospital to house a dental laser treatment unit where over 2500 patients have benefited from dental procedures, and over 50 successful and affordable dental implants have been conducted to date.
Donation of new Endoscopy machine at Sassoon General Hospital, Pune.
(Donated by FIL and its CSR partner MMF)
On 20th May 2022, Mukul Madhav Foundation provided the Sassoon General Hospital with an Endoscopic machine. The Endoscopy department at the hospital was overwhelmed by the sheer number of patients, so this contribution helps in continuing the upgradation of the hospital. The machine was inaugurated in the presence of various esteemed members of the hospital, along with representatives of MMF.
5 years completion of the NICU at Sassoon General Hospital, Pune, Maharashtra
The NICU (Neonatal Intensive Care Unit) at Sassoon General Hospital in Pune, Maharashtra completed 5 years this year, benefiting over 12,000 babies who have needed this care.
Through these years, we have continuously monitored the functioning of the systems, and ensured that any maintenance or replacement needs are immediately met, and a full time neonatologist appointed. We are truly dedicated to this initiative, and grateful for the trust the hospital and the patients place in us everyday.
Finolex Industries Ltd and its CSR Partner Mukul Madhav Foundation inaugurated ophthalmic clinic at Gatha Mandir in Dehu Gaon , with the support of Sassoon General hospital in 2019
(Funded by FIL)
FIL/MMF donated advance machine for eye checkup at Dehu OPD and started eye checkup services for pilgrims and rural population of the Dehu and surrounding village,
Due to pandemics Sassoon general hospital closed the OPD services and now the Situation came an normal level we have followed with Sassoon general hospital and Gatha mandir to restart the ophthalmic clinic monthly once on Wednesday
On 23rd March 2022, 25 Screening has done and the referral is given to Medicine and for the surgery Sassoon Hospital vehicles will pick up all patients on Saturday and Monday they will drop the patients.
BJ Medical College, Sassoon General Hospital, Pune
In 2012, Mukul Madhav Foundation joined hands with BJ Medical College (BJMC) and its subsidiary, Sassoon General Hospital, a tertiary hospital in western Maharashtra catering to the masses in and around Pune.

The association provided financial assistance to deserving BJMC students and medical assistance to the economically weaker sections of society. 
We support Lift for Upliftment, a unique initiative by BJMC students that offers free NEET coaching to underprivileged students. 
Apart from providing stationery and benches in 2018, we refurbished the reading room of BJMC, which accommodates up to 100 students. 
Support for Infrastructure
We realised that families and friends play an instrumental role in providing emotional support to patients undergoing treatments at hospitals. In 2018, MMF, in collaboration with Finolex decided to address their needs and make them comfortable by refurbishing 3 waiting areas equipped with all facilities. We provided them with clean drinking water, lights, charging points, benches to rest, storage spaces, and fans. These areas are continuously supervised by a special attendant deputed by MMF. 
Ongoing support to Sassoon General Hospital continues with essentials like emergency trolley beds, mattresses with bedspreads, pillows, pillowcases, blankets, bedsheets (Solapuri chaddar), and medical essentials in the diabetic unit with monthly glucose strips, and in the labour room providing ongoing consumables.
NICU (Neonatal Intensive Care Unit)
In April 2017, we crossed a significant milestone when we inaugurated a 59-bedded state-of-the-art NICU (Neonatal Intensive  Care Unit) equipped with modern life-saving equipment. 
This project was completed in collaboration with Shrimant Dagdusheth Halwai Ganpati Trust, Pune and other like-minded corporates like Persistent, Syska, Suzlon, Bank Of Baroda, Finolex Industries, and Cummins.
Recognised by the government of Maharashtra as one of the best units in the state, the NICU has significantly contributed to lowering the infant mortality rate at Sassoon Hospital.  
In August 2017, we donated cutting edge equipment such as ROP (Retinopathy of Prematurity) and OAE (Otoacoustic Emissions) to screen babies for early detection of blindness and deafness, respectively before discharge. These screenings have been made mandatory  at Sassoon Hospital. Since 2019, 2000 children have been screened.  
In collaboration with BJMC, a dedicated neonatologist was appointed by MMF to monitor the well-being of this ward and babies. In 2018, the neonatologist received specialised neurological development training in Mumbai. 
In 2018, on the NICU's first anniversary, we provided further upgradation with essential medical equipment like an air blender, cold light, and a pulse oximeter to support babies at the golden hour of their birth.
Gastroenterology Department
Regular assistance has been provided to improve the infrastructure by establishing the Gastroenterology Department (5th March 2018) by donating world-class equipment. All procedures are made affordable to benefit the common person. 
This department in Sassoon General Hospital made BJMC the first in Maharashtra to perform the POEM (Per-Oral Endoscopic Myotomy) procedure, where the food pipe is cut to treat an Achalasia cardiac disorder. Usually costing between Rs. 1.5 – 2 Lakhs in private hospitals, this surgical procedure costs just Rs. 30,000 at Sassoon General Hospital. Since the unit's inception, over 3,000 procedures including upper GI endoscopy, colonoscopy, SVE and Endoscopic Retrograde Cholangiopancreatography, have been successfully performed.
Dental Unit Facilities
An appeal was made by MMF to Mr. and Mrs. Janak Dwarkadas to help support and upgrade the dental unit at Sassoon General Hospital. Their wholehearted support made this unit possible. On May 11th, 2018, SGH became the first government hospital to house a dental laser treatment unit. So far, more than 1,500 patients have benefited from dental procedures, and over 50 successful dental implants have been performed at affordable cost since 2018.
Training
At MMF, we believe in providing quality care to patients, therefore, the ongoing training of doctors and nurses is essential. We regularly invite national and international experts from the medical fraternity to conduct various knowledge-sharing programs for nurses and doctors at the Sassoon General Hospital
In February 2019, MMF facilitated a mental health awareness and sensitisation workshop for the nurses at SGH, in collaboration with Concern for Mental Health, UK.

In May 2018, MMF conducted a 3-day training programme for 170 nurses on administrative and clinical role of the sister in charge of the NNU, infection prevention practices (including care of IV lines, PICC, umbilical lines), drug administration practices, skin care protocols in neonates, respiratory care and nutrition management in the NICU (Neonatal Intensive Care Unit). This was conducted by Dr Deepa Panjwani, Dr Venkatesh Kairamkonda and Sr Nurse Elsie Kumar, from University Hospital of Leicester NHS Trust – a tertiary teaching hospital in East Midlands, UK.
In September 2019, MMF organised training sessions on the importance of infection control in the ICU, birth asphyxia, paediatric surgery, radiation and antibiotic policy for NICU nurses and doctors, conducted by Dr Bader, a renowned paediatrician and Mrs Shoris, a senior nurse from Israel. This was kindly organised and initiated by the Israeli consulate and supported by Finolex Industries.

 SGH continues to receive our support to address its essential requirements.
Monthly Support to SGH
Since 2017, on a monthly basis 1,500 glucose strips are provided to the diabetic unit to support the marginalised sections of our society

Since 2017, MMF has been contributing a fixed sum towards the remuneration of a neonatologist

Since 2018, MMF has been providing monthly financial support for the medicines needed by NICU patients

In March 2020, to support the pandemic 1,000 glucose strips and 10,000 saline bottles were supplied to the COVID at SGH
Mammography Camps at Ratnagiri, Satara, and Pune
Since 2014, MMF has conducted mammography camps twice a year, in October and March with the support of Prashanti Cancer Care. Between 2014 and 2018, camps were conducted at Parkar Hospital, Ratnagiri at subsidised rates. 
However, since it was difficult for a majority of  women from the northern parts of the district to participate in these camps, we moved these biannual camps to Walawalkar Hospital in Dervan, Chiplun in 2019.  On a yearly basis, approximately 500 women are screened, supported, and referred for follow-up sessions at subsidised costs, thanks to the support from Finolex Industries. Since 2014, over 4,500 women have been screened in 16 camps.
Since 2019, 140 ASHA workers and ANM nurses have been screened for breast cancer alongside Training in self-examination techniques for breast cancer by Prashanti Cancer Care, Pune, headed by senior oncologist Dr. CB Koppiker in Satara.
In collaboration with Prashanti Cancer Care Centre, Pune, MMF conducted the mammography and Pap smear tests for 35 slum dweller women at Tadiwala slums in 2016. 
In coordination with Prashanti Cancer Care Centre, Pune, MMF conducted  the screening for 167 policewomen and spouses of policemen in 2018.
Financial Assistance to Needy Patients
To help the needy patients, we follow a standard process: 
Step 1: Medical appeals are first received from needy patients from various hospitals around Maharashtra and PAN India
Step 2: Patient and family background verifications are conducted to ascertain their need, while hospital concessions are also checked
Step 3: Funds allocation and disbursal to the right patient 
Till now, 15,936 individuals have been financially supported for different medical treatments.
Health Camps in Schools
We organise health camps and awareness programmes in schools in Pune, Satara, Ratnagiri and Sangli to assess the children's normal development annually. Early detection of disease or abnormalities, when treated in time, ensures healthy living. 
Medical teams from HV Desai Eye Hospital, Sassoon Hospital, Cochlea Pune, KEM Hospital, Bharti Vidyapeeth, Aditya Birla Hospital in Pune, and Parkar Hospital from Ratnagiri play an active role in these camps. Further follow-ups and support for treatments are provided through Finolex CSR.
We have received an overwhelming response for the initiative, which has benefitted 53 schools and 77,755 children since 2008.
Geriatric (Senior Citizens) health Camps in Primary Health Centres (PHCs) in Satara, Maharashtra
The Mukul Madhav Foundation has been training ASHA/ANM at the PHC level. While working with these PHCs, MMF discovered no specialised healthcare facilities for senior citizens, compelling them to travel to other cities to avail better healthcare services. 
We organised 13 camps in 7 PHCs in 2019–2020, benefiting 1,988 senior citizens. To make these camps a success, we collaborated with hospitals like Sancheti Orthopaedic Hospital, HV Desai Eye Hospital, Bharati Hospital, Sassoon General Hospital, with specialised teams of orthopaedics, physiotherapists, ENT specialists, dentists, gynaecologists, general physicians, and pathologists, also supported by NRHM (National Rural Health Mission), Satara.
Ongoing support for children with cerebral palsy
(Backed by Finolex Industries)
MMF, with the support of FIL, is dedicated to empowering the differently abled by offering them medical assistance and opportunities to work, study and shine. To bring a positive change in the lives of such individuals, we have supported various causes over the last ten years. Our initiatives range from cochlear implants to aid the visually challenged and those with mental disabilities, supporting individuals facing movement disabilities with their treatment, and Mission Cerebral Palsy, which began in 2015.
In April 2022, we organised a cerebral palsy assessment camp in Ratnagiri, where 159 patients were screened. Apart from surgery and therapy, a few required orthotics, for which we arranged to distribute them to 14 patients in Ratnagiri on 7th July 2022.
Mission Cerebral Palsy: opening of new rehabilitation centres across Maharashtra and Gujarat
Conceived in November 2015, Mission Cerebral Palsy is a very special project for us. Starting with 313 children in Satara, it soon grew to 536 children when it was expanded to Ratnagiri. Despite the impact of the pandemic, camps continued with the support of doctors from Sancheti Orthopaedic Hospital, who shared pre-recorded assessment sessions to play on Zoom calls and local TV channels to reach locations with minimal internet penetration.
Carrying this mission to Gujarat in 2021 with assessment camps, the number of enrolled children has now grown to over 1,000, with 69 surgeries completed. A total of eight rehabilitation centres have been established in Satara, Ratnagiri, and Gujarat, supporting the needs of over 150 patients who visit once or twice a week. Two more centers will commence operations within two months in Chiplun, Maharashtra and Muval, Gujarat.
Reassessment Camp organised for children with Cerebral Palsy
(Backed by Finolex Industries)
To revisit and revive our support to children with Cerebral Palsy, a reassessment camp was organised from 22 to 24 April 2022 at Finolex Rehab Centre, Ratnagiri, reaching out to 159 children in need of medical aid. Professionals from Sancheti Hospital, Bharti Hospital, KEM Hospital and H V Desai Hospital joined the camp to provide assessment and care.
It was heartening to witness the sense of accomplishment on the face of 5 year old Vighnesh Mahesh Majalkar, when he took his first steps. And to see the joy on his mother's face. Vighnesh, a 5 year old child with CP spastic quadriplegia from Gholap, Ratnagiri, was one of the children who has been improving under the care of Mission Cerebral Palsy, saw a great improvement while at the camp. Unable to sit when he first visited us in 2017, Vighnesh has been able to sit with support and crawl, following regular therapy. After undergoing a surgery of Botox in 2018, Vighnesh is now able to walk and attend regular classes and activities at school. He has also received orthotic devices, physiotherapy and speech therapy through the support of Finolex Industries and Mukul Madhav Foundation.
The welcome programme arranged by the students of Mukul Madhav Vidyalay was graced by eminent members of the local authorities, doctors and key representatives from four supporting hospitals, all of whom have shown unwavering support towards the cause.
We are grateful to the parents and students who participated in this camp and would like to thank Finolex Industries for their constant support.
Mission Cerebral Palsy
In 2015, our attention was brought towards a very special cause by the authorities in Satara, Maharashtra where 313 children with cerebral palsy were identified and required support. Support not only for special school chairs that the initial request was made for, but for much more to enhance and include these very special children to the mainstream was needed. This is what gave rise to Mission Cerebral Palsy, a movement dedicated to support children with CP in a holistic manner, in every aspect of their lives, to make them mobile, independent and self-reliant. We received wholehearted support and funding through FInolex Industries and medical support and interventions through Sancheti Hospital, Bharati Hospital, Sassoon General Hospital, KEM Hospital, Deenanath Mangeshkar Hospital, H.V, Desai eye hospital and Ruby Hall Clinic. Like-minded teams and consent from parents, education officers and authorities over the past 7 years has been encouraging to make this mission successful and inclusive.
Donations to Zilla Parishad Schools in Satara, Maharashtra, 2015
MMF has successfully donated the following to the Zila Parishad schools:
178 wheelchairs

104 commode chairs

100 cerebral palsy chairs

194 orthotic devices
In addition, we have supported 69 surgeries at subsidised costs at Sancheti Hospital.
As a result of continuous assessments and interventions, 6 rehabilitation centres began, with authorities' consent, to provide localised support in the form of therapies being available at their doorsteps. Therapy centres opened every week at Satara, Wai, Panchgani, Patan, Chiplun, and Ratnagiri. These centres were identified and allocated along with authorities' consent at centralised schools and primary health centres. At Ratnagiri, the rehabilitation centre is housed at the Finolex Colony. 
As a part of our support, a professional, certified dietitian is consulted by each child at every step of the assessment. Dr Maitreyi Bokil (MS, Nutrition and Exercise Physiology, Columbia University, USA) has been working with these children at Satara and Ratnagiri, to ensure they remain healthy and avoid gaining weight. 
We introduced the parents of children with CP and their mothers to Bhagini Nivedita Bank, which is run completely by women, to impart the essential knowledge needed to manage their finances or even start a small business.
Our Greatest Success Story
In 2017, MMF identified two remarkable young women – Ms Priyanka Indalkar, aged 14 years and Ms Aprita Shevde, aged 16. They were both affected by cerebral palsy and had remained lying on the floor for most of their lives. As their parents aged, they became less able to lift them and care for them appropriately. 
We conducted an assessment with consent from their parents. A holistic approach to their treatment was crucial to making these two girls independent. Support started as a surgical intervention followed by extensive physiotherapy, speech and occupational therapy, and orthotics. 
After much hard work, 18 months later, these girls could stand and walk unassisted and showed great potential to become independent. 
A sewing machine, specially designed for the differently-abled, was donated to Arpita along with the necessary training so she could support her mother in a small tailoring business making blouses, petticoats, and such. Her dignity, income and individuality blossomed. 
Priyanka found similar success. Priyanka's father owned a small food booth, which was converted into a tuck shop by adding a roof. There, she started selling stationery, cosmetics, hair bands, sweets and snacks for the students from the nearby schools. 
MMF also supported both girls as they opened bank accounts and ensured they developed the correct financial know-how to manage their own finances.
Mission CP expands to Ratnagiri, Maharashtra
In May 2018, the CEO of Ratnagiri invited MMF to start Mission CP. We established two CP centres – one in Finolex Colony, Ratnagiri, and the other in BKL Walawalkar Hospital, Chiplun. 
We have appointed physiotherapists and speech therapists in Ratnagiri, and patients are taking regular sessions at the centres. A provision of transportation has also been arranged through the DHO of Ratnagiri to bring the patients to the centre.
First CME Conducted in Ratnagiri
MMF conducted its 1st CME (Continuing Medical Education) as a part of Mission Cerebral Palsy – From Disability to Ability on 2nd September 2018 in Ratnagiri. This extensive session included physicians from various medical fields, including obstetricians and gynaecologists talking about the latest medical knowledge regarding preventing CP at the time of birth and treatments and therapies for children with CP. The CME got the support of the Indian Medical Association (,IMA), the only representative voluntary organisation of doctors of the modern scientific system of medicine, which looks after the interest of doctors as well as the well-being of the community at large.
Training of Nurses and ASHA Workers in Satara
During this journey, MMF and renowned medical professionals brainstormed to find the root cause of CP. This blossomed into a proposal to train ASHA workers (health workers in villages), nurses and ancillary staff in the area of pregnancy and labour. This training shows them how to identify complications and risks during pregnancy and the golden hour after birth to prevent cases of CP. The training is provided by qualified doctors, nurses and other medical team members from the Symbiosis College of Nursing exclusively to the women from the villages of Satara in 2018. 
Till Jan 2020, a total of 1,060 ASHA workers were trained by 26 PHCs in 6 blocks in Satara district. This helped reduce complicated cases and referrals to Pune from rural areas.
MMF has also supported training for ASHA and ANM Nurses in other fields so they can better care for patients in their villages: 
Breast Cancer Training in December 2019 in Satara: The training involved teaching self-examination techniques for breast cancer by Prashanti Cancer Care, Pune, headed by senior oncologist Dr CB Kopikar.

Vasectomy Training in 2019: Training on vasectomy for Finolex Industries employees and Satara PHCs with the collaboration of the Family Planning Association of India (FPAI) in 2019
Working with RCPCH
The Royal College of Paediatrics and Child Health (RCPCH), UK, approached MMF to be a part of their CP mission. During a panel discussion on 5th March 2018, the current state of CP prevalence in India, the primary causes of the disorder in India, and what is being done to reduce incidences were discussed, along with topics like early screening, diagnosis and the associated government and private healthcare policies. A 3-day workshop was organised at Satara where the RCPCH networked with the local caregivers, special educators, ASHA/ANM,  therapists, medical officers and parents on various aspects of this condition.
Innovative support during the COVID-19 Pandemic
During this time, all physiotherapy centres were closed due to the lockdown. MMF initiated online therapy where patients and their parents could be guided through physiotherapy and speech therapy sessions with the help of therapists on video calls. 
We had 103 kids enrolled during this raging pandemic and lockdown from Satara, Wai, Panchgani-Mahabaleshwar, Patan and Ratnagiri. The network of special educators, Sarva Shiksha Abhiyan GoM, helped us reach out to many more CP Children.
We want to help CP patients become integrated into society to ensure that they, and those who care for them, live the best possible life during the pandemic.
Even when internet connections weren't available, we helped parents conduct home-based physiotherapy by streaming the sessions on the local TV channel in Ratnagiri with help from Sancheti Hospital's Mental health team.
Mission CP Expands to include Masar, Gujarat
In October 2020, MMF started Mission Cerebral Palsy in Masar, Gujarat with the collaboration of Samagra Shiksha Abhiyan. Over 25 children are enrolled in this programme. MMF provides online services of Physiotherapy and Speech Therapy. Taking baby steps, this Mission has grown day by day, and today, we are proud to say we are supporting more than 1,000 children with cerebral palsy in Maharashtra and Gujarat.
Support to Snehalaya NGO Wagholi Pune - an institute working for the welfare of 65 CP children
Snehalaya Institute is a Pune-based NGO currently working with 65 children (aged between 5-25) with cerebral palsy. Mukul Madhav Foundation has been associated with this institute since September 2021 as part of its mission to support children with cerebral palsy. Mukul Madhav Foundation began its journey by providing a full medical assessment for these children and thereafter incorporating weekly speech therapy sessions for 15 children, providing 9 orthopaedic devices and helping to design comfortable, easy-to-wear outfits for these very special children. Additionally, 3 special educators have been identified and paid monthly to enhance educational skills for these students.
We received a Samman Patra from the Zilla Parishad of Satara for its efforts. This project was also awarded the prestigious Bureaucracy Today, BT-CSR Excellence Award for the Physically Challenged, on 14 July 2016, by the Honourable Minister for Heavy Industries, Mr Anant Geete.
Cochlear Implants Surgery in Mumbai, Pune and Nashik
Since 2010, MMF has been donating hearing aids and cochlear implants. 318 cochlear implant surgeries have been successfully performed at the following hospitals. 
Bharati Hospital, Pune

KEM Hospital, Mumbai

Morya Hospital, Pune

Deenanath Hospital, Pune

Dr Uppal Hospital, Nashik

KEM Hospital, Pune
Shravani Speech & Hearing Centre, Mumbai

Nair Hospital, Mumbai

Indorewala Hospital, Nashik

Hinduja Hospital, Mahim, Mumbai
Mental Health
MMF has paid equal attention to mental health, the signs of which are often invisible to many. 
To understand and gain expertise on the subject, we have collaborated with Concern for Mental Health (CFMH), UK. Since 2014, the CFMH team has been providing training to psychologists, psychiatrists, primary healthcare workers, and others in the mental health field using WHO's Mental Health Gap Action Programme (mhGAP) guidelines. In the four training sessions conducted since 2014, 600 people have been trained.  
The CFMH team also visited the Mental Hospital in Yerawada, Pune to understand the stigma attached to mental disorders, existing facilities, and the available expertise. Their interaction was based on knowledge sharing between international and Indian experts. 
With the consent of the Satara Collector, DHO (District Health Officer), and EO (Education Officer), MMF associated with Sassoon General Hospital to design a programme for 230 primary teachers of Zilla Parishad Schools in Satara and Wai Block of the Satara district. The aim was to assess the school students' mental health and improve teachers' skills to identify children with special needs.
The UK team provided in-depth training for over 3 days to special educators, school teachers, medical officers, social workers, and others from the field of psychiatry. This was organised for the first time in the district of Satara. With the collaboration of Sassoon General Hospital, MMF screened 250 children in a camp for school children in Satara and Wai for Mental Health.
Vaccination Drive
We are helping accelerate India's vaccination drives to build immunity, battle diseases, save lives, and create a healthier future for the nation.
In association with the Rotary Club of Pune, we organised a camp for Cervical Cancer Vaccinations at Venkateshwara School, Pune for 47 girls in 2019.  
We organised a drive for MMR vaccination in November 2018 at the Mukul Madhav Vidyalaya, Ratnagiri for 493 girls. 

A rubella vaccination drive was organised in Panchgani and Ratnagiri in 2016. A total of 1,444 girls benefited. The vaccines were donated by Serum Institute, Pune.  

66 students were vaccinated for Covid-19 vaccine at MMV (Mukul Madhav Vidyalaya), Ratnagiri

We facilitated and supported over 30,000 Covid-19 vaccinations in Maharashtra and Gujarat.
Cataract surgeries
Bharati Hospital, Pune

MMF supported 2068 cataract surgeries at Bharati Hospital, Pune, from 2018 to 2020. 

HV Desai Eye Hospital, Pune

Since 2014,

5,754 adult and 30 paediatric cataract surgeries

have been performed at HV Desai Eye Hospital, Pune.  

Nav Bharat Jagriti Kendra, Hazaribagh, Jharkhand

MMF has supported 600 cataract surgeries so far
Diabetic Camp at Vadodara, Gujarat
Since August 2021, the Mukul Madhav Foundation has supported monthly insulin cartridges and blood-sugar tests. This monthly initiative has adopted 17 children with Type-1 Diabetes in Vadodara, Gujarat in collaboration with the Diabetic Association of Vadodara.
Thalassemia support
Thalassemia patients are supported since 2019 with monthly supplies of blood transfusions, filters, and medicine for individuals in the age group of 10 to 30 years. 
Indian Red Cross, Pune: 30 patients monthly 

The Wishing Factory, Baroda: 35 paediatric patients monthly 

Bharati Hospital, Pune: 20 patients monthly 

Thalassemia Society Pune Chapter: 69 patients monthly 
Public-Private-Partnership (PPP): Cardiac Surgeries
Until 2018, newborns with heart complications at Sassoon General Hospital, Pune, were directed to travel almost 150 kilometres, to Mumbai, to receive paediatric heart surgery by a prominent surgeon there. Mukul Madhav Foundation sought to lessen the trauma of travel for the infants, and the costs incurred by anxious parents on travel, stay and food. We connected the public-funded Sassoon General Hospital with the Jupiter Hospital, a reputed private hospital right next door in Pune, which had a renowned paediatric surgeon on their panel. This first-of-its kind public-private partnership, has seen 8 successful surgeries performed, to date. Along with the subsidy offered by Jupiter Hospital, MMF bore a big part of the medical fees, to ensure that the burden on the parents was kept to a bearable minimum. An honorarium was also created by MMF for the specialist, in order to facilitate his weekly visits to the public hospital to check and consult the paediatric ward. 
Besides surgeries under this partnership, we have been instrumental in performing over 745 paediatric heart surgeries since 2014, through our association with other hospitals and partners.
SEARCH Project (Society for Education, Action and Research in Community Health)
In 2020, in association with Finolex Industries, we began our support to SEARCH, a project initiated and headed by Dr Anand Bang and family, to provide better healthcare to women and children of 39 tribal and rural villages in Gadchiroli by giving home-based primary health care with a focus on maternal, new-borns and children. The primary objective is to:  
Reduce preventable mortality and morbidity

Empower communities

Help people save money

Function as a field base for research
"Janani Suraksha" – Support to 51 pregnant women
We partnered with Ladies Circle India to support a pan-India project called Janani Suraksha – supporting the health of pregnant women from the marginalised sections of our society. Launched on October 28th, 2020, the invitation to this initiative was sent to us by the Coimbatore Ladies Circle, India. Under this project, MMF is taking care of hospital delivery expenses, and nutrition expenses for a month post-delivery of 51 underprivileged pregnant women.
Paediatric leukaemia (Bharati Hospital)
In 2018, MMF supported 19 paediatric leukaemia patients.
These patients have been funded by a friend and well wisher of MMF. We are grateful to Mr. and Mrs. Yogesh Mehta from London, UK.
Blood Donation Drive
Since 2017, we have been regularly organising blood donation camps to address the shortage of blood in hospitals in Maharashtra and Gujarat. The employees and contract employees of Finolex Industries actively participate and volunteer in these camps to make them a success. 
We have collected over 5000 bags in the 17 blood donations camps held so far. 
To make this noble initiative a success, we have joined hands with like-minded partners, NGOs, and partner hospitals like Sassoon General Hospital, Aditya Birla Hospital, Akshay and KEM Hospitals in Pune, Dhwani Blood Bank in Vadodara, Gujarat, and the Indian Red Cross Society Blood Bank in Ratnagiri. 
Other initiatives
In 2019, we created a 12-bedded NICU (Neonatal Intensive Care Unit) at the Rajiv Gandhi Memorial Hospital, Yerwada, Pune and created a 14-bedded NICU at Sonawane Hospital, Bhawani Peth, Pune. These two units were initiated as per the request of the Pune Municipal Corporation (PMC). We trained 49 Nurses and 13 Paediatric doctors at the NICUs of Bharati Hospital, Deenanath Hospital and Sassoon Hospital, Pune, to ensure trained personnel at these hospitals.
Civil Hospital Ratnagiri:

We have installed an RO plant in the dialysis unit, which supports 400 patients every month since July 2020.

Police Hospital

,

Shivaji Nagar, Pune:

In 2016, we upgraded this existing hospital by providing and donating medical equipment in various departments, like dental and waiting room chairs, ophthalmology equipment, ECG machine and BP apparatus. The intention of upgrading this hospital is to support the police fraternity and their families.
Haemophilia Society of Maharashtra:

We donated a 4-Channel Semi-Automated Coagulation Analyzer in 2019

Prashanti Cancer Care Hospital: We

donated

5 electric chemotherapy chairs i

n 2016

Sunderlal Jain Hospital, Delhi:

We funded a CRM machine in 2014
Healing Little Hearts, UK
An initiative equally close to our hearts was conceived after identifying critical gaps in the existing paediatric cardiac facilities. Cardiac care for the little ones brings its own set of challenges. Lack of proper access to expertise and postoperative care were responsible for high mortality rates.
To give children a fighting chance, we partnered with Healing Little Hearts, UK in 2014,  under the guidance of Dr. Sanjiv Nichani from Leicester, UK, and Ruby Hall Clinic, Pune. 
Under this association, every year we brought in a team of 8 highly skilled medical professionals, comprising of specialised paediatric cardiac surgeons, intensivists, and nurses from the UK. The team spent a week during every visit performing critical heart surgeries. The UK team also supervised, guided and trained the local cardiac teams during surgeries and in postoperative care, enabling the local teams to gain confidence performing these critical surgeries.  
This initiative helped the UK team find a noble way to give back to society by offering their services pro bono. We contributed to their efforts in our own way by funding the team's entire travel, stay, food, and other assistance they required during their visits.
With the efforts of the team of Healing Little Hearts, Dr. Purvez Grant, founder of Ruby Hall Clinic, and MMF, 117 underweight babies were operated in over 5 camps at Ruby Hall Clinic and 1 camp at Sassoon Hospital, of which 107 have survived and are doing well.

An appeal was made by Dr. Sanjiv Nichani to support his teams at Imphal and Vijayawada. MMF responded and supported the expenses towards flight travel during Covid.
Cochlea implants, Pune:Assistance was provided during free health camps at schools and hearing aids to children with hearing difficulties
ECHS Poly Clinic, Pune:Supported with physiotherapy equipment in 2017
HV Desai Eye Hospital

Assistance provided during free health camps at schools
Free spectacle distribution for students diagnosed with vision problems
Quarterly and monthly support for paediatric and adult cataract surgeries started in 2015. We have supported 2,254 cataract surgeries so far.

Sancheti Hospital

Assistance provided during assessment camps for Cerebral Palsy
Physiotherapists visit our CP Rehabilitation centres twice a week
Performed 56 CP surgeries at concessional rates
Orthotic Devices provided to CP patients referred by MMF at subsidised rates- 204
The Command Hospital, Pune:Supported with Human Milk Bank in 2021
Bharati Hospital

Cataract surgeries supported
Assistance provided to needy patients in the cancer and NICU wards

Jupiter Hospital Pune: Supporting paediatric heart surgeries every month. Since 2018, 56 patients have benefitted.
Parkar Hospital, Ratnagiri

Assistance provided during free health camps at schools
Help in organising mammography camp at reasonable rates yearly: From 2014 to 2018, MMF has provided a mammography machine through which the hospital rates are reduced for screening: more than 2,585 women benefited from this camp

Walawalkar Hospital, Chiplun

Physiotherapist provided to our CP Rehabilitation Centre at Dervan
Assistance provided during free health camps at schools and to needy patients
Women's Well Being Camp was conducted for the first time in March 2019, where 556 women were screened for breast cancer and colonoscopy.
In 2021 they also held a mammography camp where we supported 259 women.