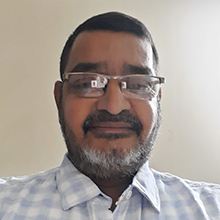 Nandu Patwardhan
Renowned botanist from Ratnagiri, Founder Aasamant foundation.
"I have been associated with Mukul Madhav Foundation School for over two years. I have seen number of schools which are operated on commercial basis. There has been a spurt of new schools due to this. I however, find difference in those schools and MMF School. Here I observe along with syllabus there are many other things which impart value education to the children. I have been part of some unique activities taken up by the school which give students perspective to look at life. Even during the pandemic, although the schools are not working but education thru electronic media is being carried out meticulously. One more thing that I have observed is Mrs. Ritu Chhabria who heads the foundation is concerned about every small activity taken up by the school. Although, very occupied in wide spread activities she takes out time for school and the various activities. I do not have any doubt that the school will impart value education for generations to come"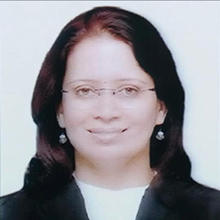 Adv. Ruchi Mahajani
Renowned Advocate.
"Divine is the feeling when you see the transformation of a seed, initially into a sapling and then into a fruit bearing tree!
I feel quite fortunate to have been able to witness this journey of Mukul Madhav Vidyalaya! MMV has been blessed with bountiful space, clean and green environment, teachers who have set the bars of morals quite high and a loving managing trustee in form of Mrs. Ritu Chhabria.
We often refer to our school as Alma Mater which literally means "loving mother". When it comes to MMV, I feel that these words have truly been personified. The showers of love poured by teachers on the students come along with a sense of discipline and mannerism. The aim at MMV is to create not just poised and affluent but also kind and enlightened citizens.
A special effort is taken to see that a child fosters in every aspect including sports, music, art and culture. Mentors contemplate on increasing efficacy in communication techniques and fluency of languages. Thanks to the candour of all the teaching and non-teaching staff that students feel at home in the pious and endowed Vastu of the school.
Needless to mention, the well-being of Mukul Madhav Foundation and MMV is all result of an ardent endeavour of Ritu Ma'am to establish a top class school at Ratnagiri and her sincere on ground efforts to maintain the quality of education while giving the best amenities to the students. Hats off to Ritu Mam not just for the school but for striving and leaving no stones unturned in doing the best she can for the city as well as rural area of Ratnagiri through MMF, MMV and Finolex!!! "