Environmental Sustainability
Water is an integral issue in the process of development. Every year, a large amount of money is spent by several agencies, including governmental organisations, to fulfil basic needs such as drinking water and irrigation. Still, a third of Maharashtra's population faces drinking water shortages and drought. It's estimated that by 2030, 70% of the land available for cultivation will continue to be rain-fed; and de-centralised interventions in water management are key to satisfying the present and future water demand, especially in the rain-fed areas.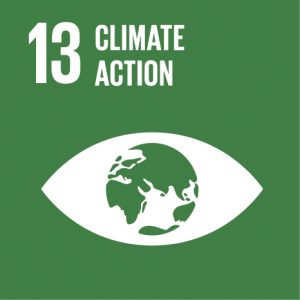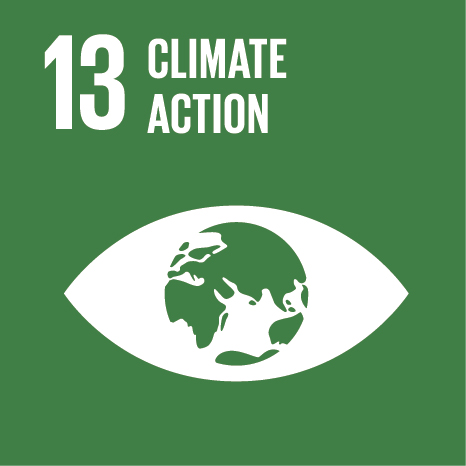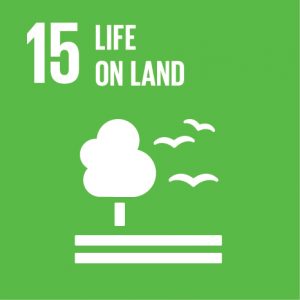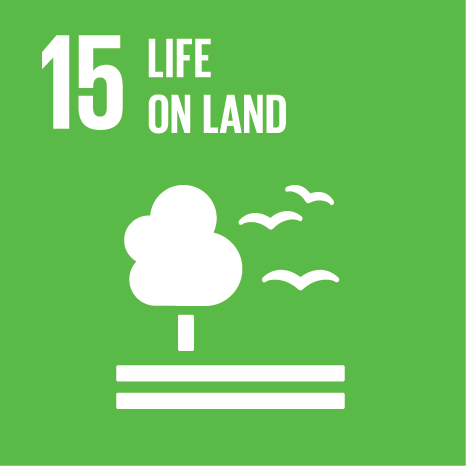 In order to address the severe water shortage, Mukul Madhav Foundation started work in water conservation and environmental sustainability. Since 2008, the Foundation has implemented many water schemes across rural Maharashtra, enriching the lives of thousands of villagers. This initiative took place in the villages of: Rede, Solapur, Sordi, Sangli, dist, Kalamwadi and Kondbavi in Solapur, Katgun, Satara district, Wadgoan Anand in Pune District. Some of our activities included :
Digging new wells and reviving old ones
Installing electric pumps
Supplying water through tankers
Setting up water filtration units
Providing solar-powered water pumps
Rainwater harvesting kits were also installed across these regions
Cleaning and de-silting Cement Nala Bunds (CNB) and water tanks and building new ones. The recovered silt was collected during the cleaning process was distributed to farmers to boost the fertility of the soil. This, in turn, resulted in a bountiful harvest that benefitted 12,300 households.
Supporting tree plantation in Kolhapur
(Backed by Finolex Industries Ltd, Supported by Devarai)
We launched the Vrishaprasad initiative at the Mahalakshmi Mandir in Kolhapur in the presence of Bollywood actors, Manoj Bajpayee and Sayaji Shinde, Mandir Samiti, Ashok Jaiswar, MARCOM, Finolex Industries Ltd and Team MMF.
Every month, we plan to distribute 1,000 trees in the temple as prasad to the devotees. Devarai will track each of these trees. We aim to encourage every devotee to take care of trees as if it is prasad from the temple.
Resolved the major issue of poor streetlights in Mobha and Shanpur villages in Gujarat
(Backed by Finolex Industries)
Mobha village in Anand district and Shanpur village in Vadodara district were afflicted by a significant issue: poor streetlights. The Gram Panchayat used crude CFL bulb fixations for the purpose. They approached us with the case recently.
We took the initiative to install 100 LED streetlights in Mobha village and 75 LED street lights in Shanpur village. These will last longer, save more energy and provide better illumination.
Our efforts were appreciated by the sarpanch and the villagers, who thanked us for supporting them to create brighter, and therefore safer, public spaces at night.
A picnic for senior citizens, with a surprise tree plantation drive was conducted in collaboration with OneLess at the Panwadi village, Pune.
Mukul Madhav Foundation has been extending support to senior citizen homes in Pune and Ratnagiri since 2011.
In continuance with our efforts to integrate senior citizens for contribution to the furtherance of society, we organised a picnic for 30 senior citizens, who were indoors since the onset of the COVID-19 pandemic. While they were gearing up for a fun-filled day, we planned a surprise tree plantation drive, in association with OneLess, a sustainable clothing brand that has pledged to plant a tree with every purchase made.
So, on the 13th of December 2021, senior citizens from the Abhalmaya and Shantiban senior citizen homes, along with the support of our ground partners – the Science and Technology Park, Pune, planted 32 trees, with customised, engraved labels with each of their names, in the village of Panawadi, Pune.
The one-day outing enabled these respected senior citizens to experience the joy of planting trees and giving back to society, especially after their long hiatus due to the pandemic. To applaud their efforts, we got together with the villagers of Panawadi who whole-heartedly prepared locally-sourced, traditional Maharashtrian meals for everyone at the end of the drive.
This activity helped bring everyone together and created a space in our hearts with love and joy for a lifetime to come.
Water Conservation
To address the severe water scarcity in Maharashtra, we initiated work in water conservation in 2008. We have implemented several water schemes across the rural parts of the state so far, thereby enriching the lives of thousands of villagers.
Support with access to water in rural India
(Backed by Finolex Industries Ltd)
Fresh water is the most basic requirement for living. Water is life. We have therefore been supporting various water projects since 2016 and are now inching closer to achieving our UN Sustainable Development Goals #6 (Clean Water and Sanitation) and #14 (Life Below Water).
We have been working in the rural belt of Maharashtra in villages such as Rede, Kalamwadi and Kondbavi in the Solapur district, Sordi in the Sangli district, Katgun in the Satara district, and Wadgoan Anand in the Pune District.
Some of our activities here are as follows:
Digging new wells and reviving old ones
Installing electric pumps
Supplying water through tankers
Setting up water filtration units
Providing solar-powered water pumps
Rainwater harvesting kits installed
Cleaning and de-silting Cement Nala Bunds (CNB) and water tanks and building new ones
We have been working in Rede since 2017 on deepening and widening the stream, creating a large new cement dam and conducting repair work on the two existing dams built by the government.
In September 2022, we received yet another appeal to support the percolation of a 28-acre tank. It has been converted into a storage tank, which increased the groundwater, thereby increasing storage capacity.
We have brought approximately 550 acres of land under irrigation, supporting 3,500 farmers from the 5 villages that surround Rede. Farmers are now also able to harvest double crops in a year.
Earlier, these villages were supplied with drinking water by tankers in the summer, but these villages are now self-sufficient in this regard.
Youth from these villages have stopped migrating to urban locations for a livelihood and many have returned to their villages to carry on with farming activities.
Rainwater Harvesting at schools and institutions in Maharashtra and Gujarat
Mukul Madhav Foundation (MMF) supported the installation of a rainwater harvesting facility at the Punyadham Ashram, Pune. Water is collected and used for various domestic purposes. We also set up harvesting facilities at Shree Sagar Vidyalaya, Chitral Primary School and Muval Primary School in Masar, Gujarat.
Water Reservoir at Wadgoan Anand, Pune Maharashtra
In collaboration with Finolex Industries, MMF inaugurated Amrutkumbha, a water reservoir at Wadgaon Anand, near Junnar District, Pune. These villages had earlier depended only on water tankers. We supported the villagers and farmers by laying 2.5 km of pipes from the canal to fill Amrutkumbha and provide them with enough water for their livelihoods.
Water Tankers to Villages, Ratnagiri, Maharashtra
MMF supports the villages in and around Ratnagiri by providing water tankers to supply them with water.
Additionally, Sintex tanks have been given to the community to help them meet their water needs on a regular basis.
RO Systems in Maharashtra and Gujarat
With the aim to provide clean drinking water, MMF has donated RO and Aquaguard systems to 70 schools, institutes, and communities in Maharashtra and Gujarat.
A total of 27,300 students benefited from this initiative
Water conservation projects in Rede, Solapur
Mukul Madhav Foundation, in collaboration with Finolex Industries Limited (FIL), undertook water conservation projects in Rede in Solapur. We have supported the Jalasandharan project financially for the last 4 years. With this work, we have touched 516 households in Rede Village by cleaning a water reservoir and doubling its water storage capacity. As a result, the water table in the vicinity has increased.
Cleaning a reservoir in Sordi, Sangli
Sordi in Sangli consists of over 400 households. The acute shortage of water in this area has resulted in the need for conserving water that is crucial for the village. Our challenge was to address the problem of cleaning a 50-acre pond built in 1972, which is a vital source of water in the village.
Cleaning CNBs in Kalamwadi, Kondbavi and Katgun, Maharashtra
MMF's projects have benefited around 7,684 households in Kalamwadi and Kondbavi in Solapur and Katgun in the district of Satara in Maharashtra. We constructed new Cement Nala Bunds (CNB) and repaired two such units, also cleaning the upstream river that channels water into them. Our water conservation measures have not only benefited over 7,600 households but have also increased the overall water level of nearby regions, thus helping to restore the balance of nature.
Khadakwasla Dam Rejuvenation Project – Collaboration with Green Thumb Pune - Maharashtra
Khadakwasla Dam was built in 1879 when its water holding capacity was 3.75 TMC (thousand million cubic feet) and Pune's population was barely over a lakh. Today, after 135 years, we have a population of more than 50 lakh and the water holding capacity has reduced to 1.75 TMC. Pune metropolis and Pune district get their drinking water supply for irrigation from this dam. The NGO, Green Thumb, put forward an idea to remove the silt from the dam, took permission from all the government bodies and, under their guidance, work commenced in 2012.
MMF financially supported 1km of desilting. Over 30 Km are left to be completed. Till now, with the help of CSR groups, the Government and individual donors, we have completed 15 km.
MMF is proud to support this initiative along with Finolex, Praj Foundation, Cummins, Tata Motors and other corporates.
Bend-Nala Rejuvenation in collaboration with Madha Welfare association – Solapur Maharashtra
The Bend Nala watershed covers around 20,000 hectares, including 12 villages in Solapur with a total population of over 33 thousand. This includes an agricultural area of over 21 thousand hectares, of which only 2 thousand hectares are irrigated, the rest being rain-fed.
We widened and deepened 35 km of Bend Nala, and de-silted and repaired 47 barrages to improve water storage. We also planted trees on both sides to help soil conservation, improve water storage capacity and help restore the water table.
After excavating over 15.30 lakh cubic metres, we got approximately 6 lakh cubic metres of black cotton soil, which improved  the fertility of farmland.
This project has been supported by the Government of Maharashtra and 5 km of work is supported by Finolex Industries and Mukul Madhav Foundation.
Katfal Village CNBs in collaboration with Sewa, Geneva, Switzerland
In 2020, MMF in collaboration with SEWA, Geneva, Switzerland, supported Katfal Village for a water conservation project with the construction of a new Cement Nala Bund (CNB) and repairing an old CNB in the river.
Paani Foundation and Dream Foundation, Maan Khatav, Satara, Maharashtra
MMF, in association with FIL, undertook water conservation work in collaboration with Paani Foundation and Dream Foundation in Satara district and supported 5 villages – Shindi Bk, Shindi Kh, Mardi, Mahimangadh and Panvan. These villages took part in the Water Cup 2019, organised by Paani foundation for water conservation work across Maharashtra, and contributed through collected contributions from every household, with Shramadan.
Kherda village, Marathawada region, the driest area in Maharashtra
While working on water conservation projects in Maharashtra, we received appeals from Kherda village in the Marathwada region. Kherda had also taken part in the Water Cup 2019. MMF supported this village with diesel costs to complete their CCT and deep CCT work.
Khed-Shivapur village, Maharashtra
A second initiative was started in Khed-Shivapur village, which included repairing KT Ware Bandhara, which benefited more than 7,000 people, including rice farmers, with an increased availability of water.
MMF, in collaboration with Finolex Industries, the Rotary Club of Tilak Road, Pune, and the active participation of villagers, supported an effort to augment the drinking water supply for Shivapur (Khed-Shivapur) village and Kusgon village, both in Haveli taluka on the outskirts of Pune, located on the Pune-Satara Road.
The project included the construction of a new community open well near old Shivkalin Bandhara, and laying a pipeline from it to the Khed-Shivapur village water tank.
The project started in 2019 and was inaugurated on 30th November 2021.
Panawadi Village with Solar Water Pump
Mukul Madhav Foundation, in collaboration with the Science and Technology Park, Pune, supported Panawadi Village with a solar-powered water pump on the 3rd of March, 2021. It was inaugurated in the presence of Mr SS Dhanorkar, Director, Finolex Industries, Mukul Madhav Foundation; Science and Technology Park, Pune team; and Shri Haribhau Lole, Member, Panchayat Samiti Purandar, Sarpanch, Gram Vikas Adhikari, along with the villagers.
The solar pump lifted water from the last check dam to the hillside dam where the water would help maintain groundwater level.
Thanks to this initiative, 1,600 people benefitted and 650 farmers are now able to double their crops in a year.
Projects & Beneficiaries
Name of Village
Project Detail
No. of Beneficiary
Year
Katgun, Satara Water project
10 beige Oodha, length 3000, width 2, depth 1.5, cubic 9000

433


Households
2017-18
Rede, Kondbavi and Kalamwadi at Solapur
New CNB/ Cleaning of existing Reservoir

7,684


Households
2017-18

Sordi

Cleaning a pond
684
Households
2017-18
Wadgaon Anand Junnar
360 pipelines

1,896


Households
2017-18
Kolmbe, Bhatye, Phansop GramPanchyat
Summer Water Tanker Supply Scheme
Bhatye 150 Households
Phnsop 195 Households
Kolambe 75 Households
Golap 100 Households
2012-2017
Ratnagiri
Muslim Mohalla Water Scheme, Water Tank

2,500


People
Dec-17
Punyadham Ashram
Rainwater Harvesting

100

2016-17
Group Grampanchayat Indapur
Water Filter

2,500


People
2017-18
Ratnagiri
Water Tankers

4,500


People
2016-17
Different schools at Indapur and Baramati, shirwal and Ratnagiri
School RO

13,300


Students
2017-18
Khadakwasla Dam
De-silting of 1Km
Pune city and Solapur belt: 50 lakhs+
 2018
Madha, Solapur
Bend Nala De-silting and widening of 4.5 km
More than 30,000: the population of 13 Villages
2018-19
Rede, Solapur
Cleaning of CNB

600


Families
2019
Sordi, Sangli
De-silting of Reservior

650


Families
2019
Shindi Kh, Satara
CCT, Deep CCT

1,435

2019
Shindi Bk, Satara
CCT, Deep CCT

1,297

2019
Mardi, Satara
CCT, Deep CCT

4,981

2019
Mahimangadh, Satara
CCT, Deep CCT

1,122

2019
Panvan, Satara
CCT, Deep CCT

3,199

2019
Kherda, Satara
CCT, Deep CCT

903

2019
Khadakwasla DAM, Pune
De-silting of 1Km
Pune city and Solapur belt: 50 lakhs+
2019
Khed Shivapur
KT Ware Bandhara

10,000

2020-21
Katfal – Solapur
CNB

50


families
2020-21
Tree Plantation, Maharashtra and Gujarat

0
+
Tress Planted
MMF has been planting saplings and trees to reduce water evaporation and erosion, and promote groundwater restoration and carbon sequestering in Masar, Gujarat; Pune, Solapur, Ratnagiri in Maharashtra, and most recently Aundh Military Area, Pune.
We have planted a total of 18,678 trees: