Promoting Gender Equality and Empowering women
Supporting women's rights to health, education, dignity and self-reliance should be at the core of every society. So far, over 30,000 women have been helped through our programmes. Our work provides vocational and farming training to help women become self-reliant while also providing healthcare, educational and welfare support to underprivileged women. 
Over 200 girls who found it difficult to get to school were given 200 bicycles. More than 600 widows have been supported with groceries and other essentials.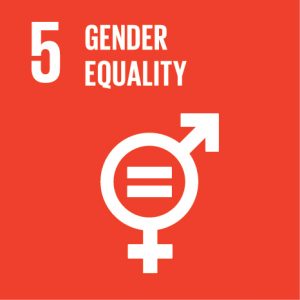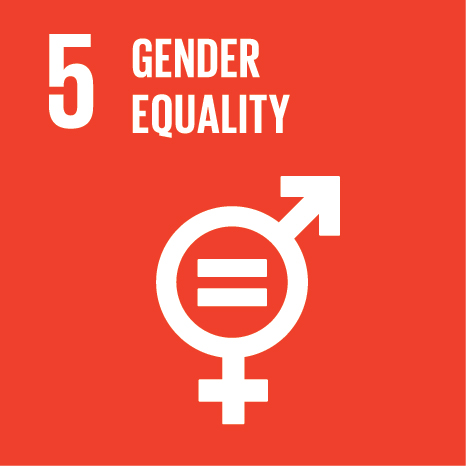 Menstruation is still a taboo in many parts of our country. To help menstruating women, we have created period-positive homes where they can feel safe, happy, healthy, motivated, and increase their self-reliance with various skill development activities every month. On World Menstruation Day, Finolex and MMF provided over 7,000 women with sanitary napkins and education about good hygiene practices.
A sightseeing trip arranged for the elderly in Pune
(Backed by Finolex Industries Ltd)
Senior citizens need love and attention, especially when they're residing at an old age home, far from their own family. So we decided to support a request for a sight-seeing excursion from the Nivara Old Age Home in Navi Peth, Pune.
On February 7th, 2023, we accompanied the elderly inmates on a sight-seeing trip around Pune. The trip began with a stop over at the Theur Ganpati Mandir, an Ashtavinayak Temple, one of the eight revered shrines of Ganesha in Maharashtra.
Next, we visited the MIT campus at Loni Kalbhor, and the architectural wonder that is also the world's largest dome of peace, in the vicinity.
A living site of interreligious peace and dialogue, the World Peace Dome constructed at the picturesque Vishwarajbaug, Pune, is not only the largest dome in the world but also a living heritage of harmonious amalgamation of eastern spiritual peace and western scientific wisdom exemplifying the ethos of 'Vasudhaiva Kutumbakam' – 'The World is One Family'.
The senior citizens enjoyed this memorable trip and thanked us for arranging their travel and refreshments on their day out. Yogesh Rokade from Team MMF accompanied the group of senior citizens and we thank him for his support.
Entertainment and support to the elderly in Pune
(Backed by Finolex Industries Ltd)
Senior citizens need our attention and care, especially if they're alone or ailing with health issues. A little entertainment can always cheer them up. So we organised a singing programme at the Umed Care Old Age Home in Katraj, Pune.
The musical event was enjoyed by 42 senior citizens who were grateful to Team MMF for the entertainment. Dr Rajan Pawar, Managing Trustee of Umed Care thanked MMF and Mrs Ritu Prakash Chhabria for this thoughtful gesture.
We thank Yogesh Rokade from Team MMF for facilitating the musical evening.
Supported inter-caste couples with facilities in Pune
(Backed by Finolex Industries Ltd)
We recently received an appeal from Zunj Divyang Sanstha in Alandi, Pune to support 7 couples who are marrying out of caste with cupboards and groceries. We undertook this project in collaboration with some like-minded donors and provided the facilities.
We were represented by Yasmin Shaikh and Jitendra Jadhav, who were felicitated by Ms Trupti Desai, a social worker at the institute. Raju Hirave, a trustee of Zunj Divyang Sanstha, expressed his gratitude to all the donors.
Building a cemetery in Masar village, Gujarat
(Backed by Finolex Industries Ltd)
As part of our rural development initiatives, we have been upgrading infrastructure and uplifting the lives of the people in rural Gujarat with activities such as ration kit distribution, health camps, blood donation drives and vaccination support.
We recently fulfilled an infrastructure request from the Masar Gram Panchayat for a Muslim cemetery that will benefit more than a thousand people. This is the second cemetery that we are providing to the people of Masar village.
On January 7th, 2023, we inaugurated the construction with a prayer and a Muslim ritual ceremony in the presence of the Sarpanch of Masar village, Gram Panchayat members, SVADES NGO, who are the contractors of this project, villagers and the senior members from Finolex Industries Ltd and Team MMF.
The premises will be upgraded with well-built sheds, paver blocks, seating arrangements, a washing area and tools for digging and other rituals. The construction will be complete within two months.
Support with a solar water heater system in Ahmednagar
(Backed by Finolex Industries Ltd)
Manavseva Pratisthan works towards the welfare of children who belong to families of sugarcane workers. Sugarcane workers tend to migrate from one district to the other to facilitate the cutting of sugarcane. This nature of their occupation makes it unsettling for their families, especially children. Manavseva Pratisthan helps these children receive continued schooling by arranging for their stay and enrollment in schools.
We supported Manvseva Pratishthan in Pathardi, Ahmednagar, with a solar water heater system to enable them to provide a comfortable stay to these children. It was inaugurated on December 31st, 2022, in the presence of Mr Matkar, Director of Manavseva Pratisthan; Yogesh Raut, Area Sales Manager, Finolex Industries Ltd; and Dadasaheb Gadakh, our representative from Finolex Industries Ltd, Ahmednagar.
Support with tracksuits for a special school in Pune - Gender equality
(Backed by Finolex Industries Ltd)
We have been supporting Manovikas Special School in Pune since 2018 with mid-day meals for children to ensure that they have a nutritious diet.
Manovikas Special School takes care of 38 special children who are trained in academics, singing, arts and crafts.
On December 28th, 2022, we distributed tracksuits to these students to encourage them to participate in sports competitions. It will also be helpful to identify them as fellow students when they are taken on educational excursions.
Christmas celebration for the children at Society Of Friends Of Sassoon Hospital, Pune
(Backed by Finolex Industries Ltd)
Christmas is a wonderful year-end celebration that everyone loves, especially children. So we celebrated the occasion with the children at the Society Of Friends Of Sassoon Hospital (SOFOSH) in Pune by putting together a magic show and lunch thereafter.
The guests in attendance were Mrs Gyatri Tiwari, Mrs Sonya Rau, Mrs Nupur, members of the FICCI FLO and the SOFOSH team.
SOFOSH was started in August 1964 by a group of Pune citizens for the welfare of poor patients of Sassoon Hospitals. Childcare activities were initiated in 1973. SOFOSH's child care centre, Shreevatsa, provides a home to orphan children ranging from newborns to six-year-olds.
We have been supporting SOFOSH for the past five years with diapers and medicines.
Supported 50 helpless elders with basic needs at Gozariya, Mehsana in Gujarat
(Backed by Finolex Industries)
During the 'Give With Dignity' programs in 2020 and 2021, we supported helpless elders with Dignity Kits. Following an appeal from Shree Dandhavya Chhasatha Prajapati Samaj this year, we offered blankets, bed sheets, towels, shawls and walking sticks to 50 elderly people.
While we made these requirements available, Mr Chirag Pagdhar and Mr Paresh Prajapati, who represent Finolex in Ahmedabad, visited the aged and handed over the materials.
Prajapati Samaj Trust and the elderly recipients of these materials expressed their gratitude and thanked us for our support during the festive season.
SHGs, local artisans and other NGOs showcase their products at Yellow Ribbon Fair, Pune
(Backed by Finolex Industries)
We strongly believe that post the pandemic, it has become essential to support and encourage small businesses and institutions to ensure that they thrive holistically. So, we offer various kinds of support to a few institutes, ranging from monthly ration, therapy, skilling and livelihood opportunities, training, market links and much more. Our aim across our skilling initiatives is to ensure end-to-end support; not just train individuals but also link them to market opportunities.
The Yellow Ribbon Fair is an annual event held in Pune at Creaticity Mall in Yerwada, Pune, prior to Diwali. This unique platform brings together the collective work of NGOs, artisans and SHGs (self-help groups) across India and provides them with an opportunity to learn, share, network, generate new ideas and create an awareness about marketing trends in urban and rural markets.
We participate in this fair every year by supporting various NGOs who showcase their products here. This year, various items like candles, bags, homemade pickles, local delicacy flour, handicrafts, earthen lamps, lights and other items procured from 6 NGOs were showcased at the fair.
Some of the organisations we support had participated in The Yellow Ribbon Fair.
The Aniket Sevabhavi Sanstha is a home to provide refuge, rehabilitation, education and most importantly, a place to call home for the children of that section of society who are deemed 'mentally retarded', rejected, and ruthlessly abandoned by the poorer socio-economic strata.
Aniket Sevabhavi Sanstha exhibited handmade products like diyas, rangoli, agarbattis, torans, gel candles, flower candles and tea light candles.
Snehalaya supports the education and rehabilitation of children with Cerebral Palsy and multiple disabilities. Snehalaya Rehabilitation Centre exhibited handmade candles, woollen dresses, doormats, diyas for Diwali, greeting cards, macramé bags, hair bands, aprons, torans and earrings.
We have been supporting skill development and livelihood projects in Gujarat, Varanasi and Maharashtra. The women from these centres had put together pickles, bags, local masalas, potlis and festive jewellery.
And there are a few personal success stories behind the scenes too.
We offer support to children with Cerebral Palsy by providing them therapies, livelihood support, vocational training and surgeries at the Foundation's ten rehabilitation centres. One of them, namely Arpita Shevde from Satara, has been able to rise on her feet after the Foundation helped her with therapy and surgery. The Foundation then provided her with a sewing machine and fabric so that she could earn a livelihood by stitching cloth bags. Her bags were showcased at The Yellow Ribbon Fair; a proud moment for both Arpita and the Foundation.
Inmates from the mental hospital in Yerwada provided paper plates, cereal, lights, cane baskets and other small trinkets to be showcased at this fair. These products were made by those receiving therapy at the hospital.
Recognition at the 35th anniversary event held by the Police Mitra Sanghatana in Maharashtra
On the 35th anniversary of Police Mitra Sanghatana in Maharashtra, an official programme was organised by them to felicitate officers in the Police Department and organisations working in the social sector. It was a proud moment for FIL and MMF as they recognised our extensive work in the social services space across India.
Our contributions were appreciated in the presence of Shri ND Patil, Jt Commissioner of Police in Pune, Shri Rohit Pawar Member of the Maharashtra Legislative Assembly, Shri Mohan Joshi Indian Politician, and Rajendra KapoteState president of police mitra sanghatna during the ceremony. The Police Mitra Sanghatana highlighted our support for providing helmets and computers to the Police Force in Pune and Ahmednagar, as well as to the jail authorities in Ahmednagar, Solapur, Satara, Pune, and Kolhapur.
Acknowledging the efforts of armed forces, law and order officials and frontline workers on Raksha Bandhan
(Backed by Finolex Industries)
Celebrating unity and affection, Raksha Bandhan has been observed for many years now by Indians across the world as a means to express their emotions more than a ritual or tradition. On the occasion this year, FIL and MMF jointly decided to appreciate the services of law-and-order officials like soldiers, and policemen, apart from other communities like front-line workers and students.
The speciality this year were the Rakhis made by our project beneficiaries which included children with Cerebral Palsy and Thalassemia, rural women who are associated with the Finolex Skilling Centres in Ratnagiri, Maharashtra and Masar, Gujarat, inmates at the Mental Hospital in Pune, and our students at the Mukul Madhav Vidyalaya in Ratnagiri. Locations, where the rakhis were sent to the armed forces, included Rajasthan, Leh-Ladakh and Siachen along with the Coast Guard office and Police Station in Ratnagiri. Other locations included the Paraplegic Rehabilitation Centre in Pune, 7 different schools in Masar Gujarat and the Remand Home in Ratnagiri.
With over three thousand such Rakhis distributed, we also organised an event at the Military Station in Aundh, Pune where differently-abled children from our beneficiary projects along with our team members tied Rakhis for the armed forces personnel.
Supporting a mime play competition in Pune
(Backed by Finolex Industries)
The city of Pune is renowned for its institutions and activities that promote art & culture, such as the Film and Television Institute of India.
We sponsored a mime play competition called Maunantar held from 24-25th June 2022 in Pune. Organised by Wide Wings Media, Maunantar is an innovative competition that encourages talent where the focus is to act without the help of speech or dialogues. We had 12 groups of young theatre artists from all over Maharashtra who performed in front of renowned artists from the theatre fraternity and Marathi industry.
Representatives of FIL and MMF were part of the prize distribution program held on 31st August 2022.
Supporting the fashion show organised by ITI Girls College in Pune as part of our skill development initiatives
(Backed by Finolex Industries)
Empowerment and workforce participation are fundamental rights for women to control their lives and mark their influence in society. To encourage, motivate and enhance the skills of women, MMF, with the backing of FIL, has supported multiple initiatives in the past, including a plumbing course conducted by the Industrial Training Institute, Aundh, in 2019 and 2022, which benefited 50 women.
With the Director of Technical Education in Maharashtra encouraging women learning fashion designing to showcase their self-designed clothes, we decided to lend our support to the fashion show. On 6th July 2022, ITI Girls College organised the fashion show in Pandit Bhimsen Joshi Kalamandir in Aundh, which saw an overwhelming response as a hundred girls participated in the event.
Shri. C.A. Ninale, Joint Director Vocational Education and Training, Regional Office, Pune, Mrs. Jaya Darvatkar, Entrepreneur, and Ms. Sonam Choudhari, Vice President, ITI, Pune, were present at the event, along with representatives from MMF. Seven participants who showcased the best designs were selected to represent the Pune region at a state-level fashion event.
Construction of a crematorium at Gametha village in Vadodara, Gujarat.
(Backed by Finolex Industries)
For nearly a decade, we have extensively supported the development of the villages and schools in the Padra block in Vadodara in partnership with FIL. We are proud to have changed the lives of students and villagers through our multiple initiatives focused on environment protection, water conservation, education facilities, community development, women empowerment, and improving sanitation facilities, including extensive support during the pandemic.
Recently, we extended our commitment to this locality by constructing a crematorium for the villagers to conduct the last rites of their dear departed ones as per the local traditions. Our hands-on initiative ensured the entire crematorium was constructed within 50 days, with toilets, bathing areas and separate facilities for washing hands and feet, besides the cremation space and necessary equipment.
It was noteworthy that though this facility will be for villagers who practice the Hindu faith, several workers who follow the Islamic faith were actively involved in the construction. One such person is Mr. M V Shaikh, the Project Manager at SVADES (a Vadodara-based NGO), who was inspired by the project, Mr. Shaikh mentioned how touched he was by the support extended by FIL to the workers on-site, which included breakfast and tea every day, until the project concluded.
Mr. Nitul Barot, from the CSR department at FIL & MMF, also mentioned how the work continues in July with fencing the crematorium and enhancing the surrounding. This includes a tree planting initiative within the crematorium premises.
We formally handed over the facility to the village panchayat on 30th June 2022, in the presence of representatives of Gametha village, other official dignitaries and the villagers, who extended their heartfelt gratitude for supporting them with this facility.
Udhak Shanti pooja at Finolex Industries Limited in Pune and Mukul Madhav Vidyalaya in Ratnagiri
To seek the blessings of the Almighty for the wellbeing of our students in Mukul Madhav Vidyalaya and the success of Finolex Industries Limited in Pune, a Udhak Shanti pooja was organised at both locations on 30th June 2022. The ceremony was held in the presence of Mr. Anil Whabi, Managing Director of Finolex Industries Limited and his team at the company premises in Pune, and Mr. Navin Bijlani, Principal of Mukul Madhav Vidyalaya, staff and 609 students at the school premises in Ratnagiri.
All who gathered offered their prayers for peace and harmony in the school and company premises, for the years to come.
Ensuring a better childhood for the underprivileged children at SAMPARC Balgram in Pune
(Backed by Finolex Industries)
SAMPARC Balgram, a licensed children's home under the Department of Women & Child Welfare, Government of Maharashtra, houses 120 abandoned and orphaned children. Amongst several initiatives undertaken in the past year of MMF's association with this children's home, we have been sponsoring the education of 20 children on an ongoing basis to ensure a better future for the little ones.
Located in Bhaje, Pune, SAMPARC Balgram recently reached out with an appeal as their plumbing and pipeline require urgent attention. With our support, the work was completed on priority, and an inauguration was held on 11th June in the presence of Mr. Amit Kumar Banerjee, Founder and Trustee of SAMPARC Balgram, and his team. He and his staff were appreciative of the timely support provided once again.
Representatives from FIL and MMF present, were touched by the response.
Senior citizens support initiatives
(Backed by Finolex Industries)
Abandoned by their own families with no means of earning any income, there are an estimated 18 million homeless senior citizens in India. With no one to care for them at this age, they encounter many health-related issues and need personal attention. Finolex Industries and Mukul Madhav Foundation have been supporting multiple initiatives for these senior citizens.
As part of supporting homeless senior citizens for the last eight years, we have been aiding homes like Nivara and Abhalmaya with diapers and groceries each month. In response to the recent appeals for renovation and refurbishment ahead of the upcoming monsoon season, here is how select homes in Pune were supported during the month:
Shivganga senior citizen home: Located in the scenic village of Kamshet, there was an urgent need to improve the infrastructure of this home supporting 12 senior citizens. We responded to the appeal by ensuring the completion of flooring, sanitation, and painting work on priority. During the inauguration on 2nd June 2022, representatives from FIL and MMF were handed plants as a token of appreciation by the management and inmates.
Nivara senior citizen home: Housing 135 senior citizens, we supported the urgent need for a renovation of this home with waterproofing ahead of the monsoon season. On 4th June 2022, an official inauguration was held where the management and senior citizens expressed their heartfelt gratitude to our officials.
Abhalmaya senior citizen home: We supported the extensive refurbishment of this home that houses 55 senior citizens. This included refurbishing toilets, office cum storeroom along with drainage cleaning and enhancing the quality of construction and amenities. During the official inauguration on 4th June 2022, our official representatives were appreciated by the management and senior citizens.
Finolex Industries and Mukul Madhav Foundation have supported multiple initiatives for senior citizens. Recently, we had responded to appeals for renovation and refurbishment by select homes in Pune:
Sankalp Sevadham senior citizen home: Housing 12 elderly citizens in Golewadi Donje, Pune, we are aiding this home with their monthly diaper requirements. We got a recent appeal to help with new cupboards and food trolleys for the inmates.
An inauguration was held on 17th June 2022, in the presence of Mrs. Prabhavati Dalvi, Trustee, staff members and the representatives from FIL and MMF.
Janseva Foundation senior citizen home: We have been aiding the Janseva Foundation senior citizen home in Ambi Ranwadi Panshet, Pune, with their monthly diaper requirements for 178 senior citizens. Ahead of the monsoons, we responded to an appeal for painting four of their rooms and renovating the hall roofing, which was in a dilapidated state.
The management of the senior citizen homes and the elderly residents expressed their heartfelt gratitude to representatives from MMF and FIL at the inauguration held on 17th June 2022.
Collaboration with SNDT Women's University and Industrial Training Institute (Girls), Aundh, Pune.
FIL and MMF introduced a plumbing course approved by the Directorate of Technical Education, at ITI, Pune. 30 girls completed the course in 2019, receiving additional online training and certification by Finolex Industries. In 2022, 20 new students were enrolled under the same programme. SNDT representatives who were invited for the orientation session at ITI appreciated the efforts and requested the same programme to be conducted on their campus too. To make way for a new era of knowledge collaboration, SNDT college of Home Science has invited these 20 students for a week-long culinary course starting from 17th May. This is the first-of-its kind collaboration of two renowned institutes, made possible by the efforts of FIL and MMF.
Tribal Villages in Maharashtra declared Open Defecation Free(ODF)
(Backed by Finolex Industries, Supported by the Socio Economic Alternatives Research & Resource Community for Humanity)
Mukul Madhav Foundation's initiative of sanitation began in November 2016. A journey that started in Palghar has now successfully provided 13 villages in the district with 778 individual, solar illuminated toilets with soak pits, built by local labourers, thereby providing upskilling and employment opportunities through the initiative.
The effort has since been extended to the tribal belt of Gadchiroli district in the Vidarbha region of Maharashtra on the request of Dr. Anand and Rani Bang, and a total of 260 individual, solar illuminated toilets with soak pits have been installed in 8 villages, with three more in the pipeline.
Dr Abhay Bang, Dr Anand Bang and Dr Rani Bang are at the helm of the Socio Economic Alternatives Research & Resource Community for Humanity (SEARCH), dedicated to providing home-based primary health care with a focus on the mothers, newborns and children living in the 39 villages in Gadchiroli district. MMF has been working with the NGO to reduce the preventable mortality and morbidity rates among these vulnerable groups, while empowering the community towards achieving the same goal.
MMF has been working on many mother and child care initiatives in 39 villages in Gadchiroli, including Period Homes for the local women, built to provide them with a safe, hygienic and dignified space during menstruation. Through our efforts, 1,000 mothers and 700 newborns have been provided community-based care, and 700 children have received care for diarrhoea and ARI.
Additionally, in the villages of Sonale and Shele, 40 lights and 10 lights respectively were donated by our on-ground Implementation partner GPECO Solutions, furthering the solar initiative in the region.
We are grateful to the individuals, the authorities, Yuva Parivartan, our ground implementation partner and all our representatives who have made these initiatives possible.
Communal Wedding organised for the Bariya Samaj
(Backed by Finolex Industries)
Bariya Samaj, a marginalised community, organised a communal wedding (Samuhik Vivah) on 21st April 2022 for 25 couples from underprivileged backgrounds at the Padra Block (Near FIL Masar Plant) in Gujarat, and requested the support of Mukul Madhav Foundation.
Keeping their basic necessities in mind, Ritu Chhabria gifted each newly married couple a pressure cooker, which Mr Mangesh Bhake presented to the couples on her behalf at the ceremony.
The President of Bariya Samaj was very grateful for the gift appreciating how readily and swiftly the Management contributed to the initiative.
FIL/MMF supported Maharashtra Granthottejak Sanstha(Deccan Vernacular Translation Society)
(Funded by FIL)
Finolex Industries and its CSR partner Mukul Madhav Foundation supported Maharashtra Granthottejak Sanstha(Deccan Vernacular Translation Society) founded by 25 visionary Maharashtrian social reformers like Lokmanya Tilak, Justice Ranade and Dr. Sir Bhandarkar in 1894. Its main objective is to uplift Marathi language and literature.
Mukul Madhav always believes in promoting art, culture and heritage which has been carried on from ages, with this vision an appeal was responded to with a computer and printer support to the institution which was handed over on 28.3.2022. This would enable the institution staff to store, convert old, rare documents and manuscripts to digital format.
Provided administrative infrastructure support to 4 prisons in Maharashtra
(Supported by Police Mitra Sanghatana, Backed by Finolex Industries)
Mukul Madhav Foundation has been providing administrative infrastructure support to prison systems for a long time.
On 6th April, in collaboration with Police Mitra Sanghatana, MMF supported Pune, Satara, Ahmednagar, and Kolhapur jails with computers and printers, to help smoothen the day-to-day administrative work for jail authorities.
The equipment was handed over during a ceremony at Yerwada Jail, in the presence of Mr Patil, DYSP Yerawada Jail, Mr Sarode PI, Yerawada Jail, Mr Sumit Darandale President Police Mitra Sanghatana and Team MMF.
On 9th April, the equipment was handed over and distributed at the Ahmednagar District Jail in the presence of Mr Petras Gaikwad (Jail S. P.), Mr Shamakant Shedge (Senior Jailer), Mr Manikrao Vidhate (President Ahmednagar dist Rashtrawadi Congress), Sumit Darandale (State secretary Police Mitra) Dinesh Kadam (member Police Mitra) and Dadasaheb Gadakh (FIL Ahmednagar).
Senior Citizen home in Panshet, Ambi Village, near Pune supported with renovations
(Backed by Finolex Industries)
Mukul Madhav Foundation received an appeal from Janseva Foundation to extend financial support for renovations including roofing, leakage, painting, and waterproofing of the hall and kitchen at the centre that houses 175 seniors.
MMF wasted no time in making this a reality. On 9th April 2022, we kickstarted the renovation work with a coconut breaking ceremony and the work is now nearing completion. The ceremony was attended by Mrs Ganga Patil, Founder, Shivganga Senior Citizen Home, Kamshet, members of the Home's staff, along with Mr Jadhav and Mr Bhushan from the MMF team. Ms Sonali Surani – Manager, Mr Pradeep Priswas – In charge of the Janseva Foundation, and Mr Yogesh and Mr Bhushan from MMF were also in attendance.
FIL/MMF supported Sassoon hospital during Samaj Sethu Event
(Funded by FIL)
On 27th March Sassoon hospital conducted Samaj sethu event were over all Maharashtra government hospital Social work were present and Team MMF was present there.
MMF distributed 150 Sack bags to all the social workers present at Sassoon Hospital.
The Cheif guest of the event was Dr Chandanwale , and Dr kale and was attended by Ms Yasmin Shaikh from MMF.
The chief guest Dr Chandwale sir appreciated the work done by the Mukul Madhav Foundation towards Sassoon hospital and always being an helping hand towards the initiatives.
Support to Senior Citizen homes in Maharashtra
(Backed by Finolex Industries)
MMF has undertaken measures to reduce inequalities faced by socially and economically disadvantaged groups, like senior citizens by supporting senior citizen homes with diapers, monthly groceries, and regular health camps in Satara and other rural regions.
During the pandemic, we supported them by arranging for transportation and refreshments as they went out to avail their vaccinations.
Various outreach programs like tree plantation drives and other extracurricular activities are regularly conducted to keep them active and enthusiastic.
To celebrate hope and new beginnings, in the first week of January, 2022, we organised a magic show and a musical evening at the Abhalmaya, Niwara, Shantiban and Sankalp homes that cater to a total of 185 senior citizens.
Promoting gender equality, empowering women, setting up homes and hostels for women and orphans, setting up old age homes, day care centres and such other facilities for senior citizens, is a part of MMF's belief in reducing inequalities, and we are happy to continue putting smiles on people's faces with our endeavours.
Installed 10 high mast lamps at the request of 21-year old sarpanch of Khadki village, Snehal Kalbhor
(Backed by Finolex Industries)
The youngest sarpanch, 21-year old Snehal Kalbhor, identified the lack of safe passage for the residents of Khadki village, and reached out to MMF for support. On the 1st of January, 2022, representatives of MMF/FIL, along with the Sarpanch and Gram Panchayat members, installed 10 high mast lamps in the village.
These high-mast lamps are designed to provide a more visible and uniform lighted area for people passing through it. It provided a safe environment for women, children, and senior citizens, and was greatly appreciated by the entire village.
Bicycle donation, Solapur, Maharashtra
We donated 200 bicycles to 9th and 10th grade female students from various ZP schools in Madha block of Solapur to reduce the drop-out rates of girls in schools. We made this possible with the collaboration of Madha Welfare foundation in 2019.
International Widow Day, Maharashtra and Kashmir
23rd Janurary has been declared International Widow Day since 2011. However, MMF has been working to support widows for many years.
For instance, in Pune, we been supporting widows over the last 23 years at the Mahila Sewa Ashram and Maher Ashram by enhancing their personal well being.
For the last three  years, MMF has supported 312 widow farmers in Osmanabad with soya and tuvar seeds.
These women benefit from good crops and prices in the market, which help them clear the private loans that they have taken to support their children in education.
Some other initiatives:
Supported 60 widows from a group called "Shepherds Crafts" in Srinagar, Kashmir, with groceries.
20 widows supported with financial assistance in 2020-2021
Supported 178 widows with groceries and other essentials in

Anusaya Mahila Ashram, Ratnagiri
Mahila Seva Mandal and Maher Institute, Pune
Support to Breakthrough
One of the key areas that Breakthrough works on is the alarming issue of early marriage in India. Girls who are married early are twice as likely to become victims of domestic violence because of the unequal power dynamics when they are married to older men. These young girls go on to face a lifetime of ill health, neglect, and violence.
Breakthrough reaches over 4,00,000 adolescents across 5 states to help change this situation by building the agency of young girls and ensuring that their families and communities value them.
We have been supporting Breakthrough by sponsoring their events.
Period Positive Holiday Homes
Since 2017, we have been working with Kherwadi Social Welfare Association's Yuva Parivartan to build individual toilets in tribal villages of Palghar. As of this date, we have completed 778 toilets in 13 villages and all these villages have been declared as Open Defecation Free Villages. In 2019, Yuva Parivartan introduced us to Gadchiroli where we conceptualised Period Positive Holiday Homes – a safe haven for women and girls during menstruation.
Originating from the belief that menstruation is impure, banishing menstruating women to Period Huts or Kurma Ghars is an unhealthy practice among certain tribes like the Madias and Gonds in Gadchiroli. The purpose of this home is to empower women by making them feel happy, healthy, and helping them become self-reliant with skill development activities. Other amenities, such as a small kitchenette with a kerosene stove, space for drying clothes, mattresses, cupboards, buckets, mugs and the like, have been provided.
Looking at these homes, the women of Darachi village, along with a local NGO, have written to us asking to support another Period Positive Holiday Home in Darachi village. This has been announced and the construction will soon begin with the consent of Project Naveli.
Here are some of the milestones we have crossed during this project:
May 2020: The first home was inaugurated by  MMF in Tukum village, which helped 133 women. We always believe in collaborating with various like-minded corporates and partners, like Finolex Industries Ltd in this case, to have better reach and support more individuals. 

May 2021: MMF introduced this project to Shri Janak Dwarkadas and Project Naveli where 2 homes were built in Fasi Toola, which helped 56 women, and Project Naveli, Mohali, for 53 women.

June 2021: An appeal to collaborate was received from Project Naveli. With their partnership, 6 homes have been inaugurated along with KETTO Donors and a matching fund by Project Naveli, which is now are benefitting 340 women in the following villages:
Kanal Tola: 42

Pawani Tola: 49

Waghbhumi: 50
Yerandi: 62

Chicholi: 42

Motibatti: 95
With this, a total of 582 women have been supported.
2 new homes have been approved and the construction is underway to be completed soon making the total to 11 Period Positive Holiday Homes.
Empowering Senior women in our society 'Aaji Bai School' – Grandmothers at school
As we get older, thumb-based biometric recognition as signatures often don't work. We encouraged 25 senior women to become literate by launching "Aji Bai Chi Shala" (Grandmothers' School) and distributing 25 school bags. This will enable them to use their signature rather than a thumb impression.
A unique initiative was undertaken by MMF to empower and educate 25 senior citizens with basic literacy. The project was formally declared open on Saturday, June 22nd at Wadachi Wadi, a rural village 150 kms from Pune in Murbad, Thane District.
All the senior citizens were encouraged to continue their education. We made sure that they would encourage others to attend school on a regular basis too.
MMF has been supporting vulnerable women in red light areas through Saheli Sangh, Pune. Since 2014, 40 women have been supported with nutritious food and groceries. Milk was being provided to the children of these sex workers. Saheli Sangh is the only sex workers collective working for the last 20 years for sex workers and their children in Pune city. Like other disadvantaged groups, this is one of the most underprivileged parts of our community. We need funding support for the next couple of months to provide nutrition to these children.
During the COVID-19 pandemic, many transgender individuals could not fend for themselves. MMF stepped forward and supported 850 transgender people in Pune and Mumbai by supplying groceries to them.
World Menstrual Hygiene Day
On 28th May, World Menstrual Day, we endeavoured to enhance and empower women with safe hygiene practices.
To support the women of our society, Mukul Madhav Foundation supported more than 7,000 girls with sanitary napkins. These have been procured from Krishi Vidyan Kendra, Baramati, under an initiative called Sobati.
These have been distributed in urban slum areas and rural districts of Pune.
Alongside this, we have also supported 2,000 girls in West Bengal with sanitary towels during this pandemic and the recent floods caused by the Amphan Cyclone, in collaboration with Rangeen Khidki Foundation.
Prajwala NGO
MMF in collaboration with Prajwala NGO, worked to support the welfare of victims of sex trafficking and crimes that were rescued in Hyderabad.
Prajwala has evolved over the last 25 years to build a comprehensive set of interventions that aims to address sex trafficking and sex crimes holistically. It is possibly one of the few that is ahead of the curve.
To tackle the problem, the NGO has developed evidence-based solutions and advocacy with state and non-state partners to replicate or adapt it. From a programmatic perspective, Prajwala believes in experimenting with different approaches.
Prajwala is one of the organisations in the world that have addressed the issue from all ends with considerable success, ranging from prevention, rescue, rehabilitation, restoration, and reintegration.
Collaboration with British Asian Trust in MP and Bihar
Mukul Madhav Foundation, in collaboration with British Asian Trust (BAT) and Finolex Industries, is supporting two meaningful projects to support child rights and have signed an agreement for one year that started in July 2021.
Elimination of child labour and protection in Alirajpure in Madhya Pradesh
Preventing child trafficking in vulnerable districts in Bihar
The British Asian Trust was founded in 2007 by the Prince of Wales and a group of pre-eminent British Asian business leaders. The Trust works to tackle the widespread poverty and hardship in South Asia to which millions are currently subjected.
Helping Warkaris in Maharasthra
Every year, MMF embarks on a journey to support the pilgrims on the Pandharpur Yatra by distributing bags, Haripaths, Kunchis, and Gandhi Topis, along with organising health checkup camps along the way.
In 2019, we constructed 3 sheds for Pandharpur pilgrims at Loni Kalbhor, Pirachi Kuroli, and Wakhari. These sheds are taken care of by the Gram Panchayats of the respective villages. All pilgrims travelling from Alandi to Pandharpur every year halt and rest at these locations.
Continuing this endeavour, over 2,00,000 bags, 1,00,000 Haripaths, 25,000 Kunchis, and 10,000 Gandhi Topis have been distributed.
Alongside this, over 300 trees have been planted to provide shade to pilgrims and support the ecological balance.
Regular monitoring and evaluation are being done to ensure these initiatives' well-being and support.
Yoga Centre Renovated in Anandmayee Ashram, Pune
In the holy land of Maharashtra, the voice of bhakti (devotion) resonates, and the glory of jnana (wisdom) has come to light. This is the birthplace of the great hero Shivaji and is also the place for the spiritual practices of Samartha Guru Ramdas. Ma's Ashram is situated here at the foot of the Chatursringi hillock on Ganeshkhind Road, Pune.
In 1960, Mr and Mrs Bhagwan Das Nagpal offered a plot of land along with a new building at the feet of Ma.
In loving memory of the late Mohini and Pralhad P Chhabria, the Yoga Centre at Shri Shri Anandamayee Ashram, Ganeshkhind Road, Pune, was renovated on Saturday, January 14th, 2017.
Yoga and meditation classes are conducted here for students and residents of the Ashram and will also be open to devotees who wish to use this facility.
Helmet distribution in Pune and Ahmednagar
In association with the Pune Police and Traffic Police Department, MMF and Gulf Oil Lubricants commemorated Road Safety Week in Pune in January 2017. The two corporations have distributed 1,600 helmets and facemasks to the Pune Police, including the traffic department.
To mark the occasion, a 36 km Road Safety Rally was organised on January 15, 2017.
The volunteers and participants of the rally created awareness of traffic rules and regulations and the need to follow them for a safe, smooth, and congestion-free driving experience.
In 2018, a similar project was initiated for the Ahmednagar Police Force by providing them with 500 helmets in collaboration with Police Mitra Sanghatana.
Infrastructure development to various institutions
MMF supported the infrastructure development for the below-mentioned institutes that care for more than 750 residents.
Samajik Vikas Kendra is a senior citizen home (Vishram Ghar) in Mandavne-Karjat, Thane, Maharashtra, providing shelter to abandoned older adults. At this home, we supported 12 months of grocery in 2016 and renovated the kitchen shed in 2017.
Vatsalya Trust is an Orphanage in Alibag, Raigad near Mumbai. The main objective of the trust is to "care, protect and empower destitute and deprived members of society with special emphasis on orphan/ destitute children and marginalised unskilled youth". This trust houses 18 children. We supported the renovation of the roof and replacing the same with a tin roof in 2018.
National Association for the Blind (NAB) Lion, Home for the ageing blind, Khandala: National Association for the blind is one of the largest voluntary organisations established in 1952, providing cradle to grave services to the blind in India housing 70 inmates.We have been supporting this institute with monthly groceries since 2014. We also supported this institute with the painting and plastering of their dining hall in 2018.
Abhalmaya, established in 2010 in Pune, is one of the leading retirement homes housing 70 individuals. They are also known for Institutions For Aged and Charitable Old Age Homes. We have supported monthly groceries since 2019 and supported sanitation facilities, painting, plumbing and kitchen renovation.
Devtaru: This home for respectful living supports 45 retired senior citizens with qualified professionals caring for them. We have supported this institute with diapers since 2019 and helped with sanitation facilities, flooring and tin roof renovation.
Nisargik Shiksha Sanshodhan Parshikshan Sanstha, Devale Gaon Malavli: This is a Home for orphans and children of single parents housing 120 children. In 2020, along with like-minded donors, we supported this home with the renovation of the roof, which had worn out during the devasting Nisarg cyclone.
Sangola Dharamshala: Mathadhipati Muktabai Maharaj Belgaonkar Math. We supported the renovation of this math for Pandharpur pilgrims to rest on the route in 2019.
Pathan Shah Baba Darga, Khandala, Satara: The Hazarat Pathanshah Baba Dargah is around 150 to 200-year-old and is situated in Padegaon, Satara, near Nira. It is on the road that connects Lonand and Nira. We have supported the renovation by helping them with a shade in 2019.
Somgiri Guru Samadhi, Sordi, Sangli District: In 2021, we extended Infrastructural assistance to Gram Panchayat Sordi, Sangli with 2 rooms at Shri Dattatray Dev Somgiri Guru Samadhgiri Maharaj Trust, Sordi, and a shelter for pilgrims.
MMF, with like-minded friends, supported Sordi by desilting and widening the lake there. The lake can now hold three years' worth of water with no rainfall. At present, the lake is full of water. All the villagers of Sordi are happy as they now have sufficient water for farming.